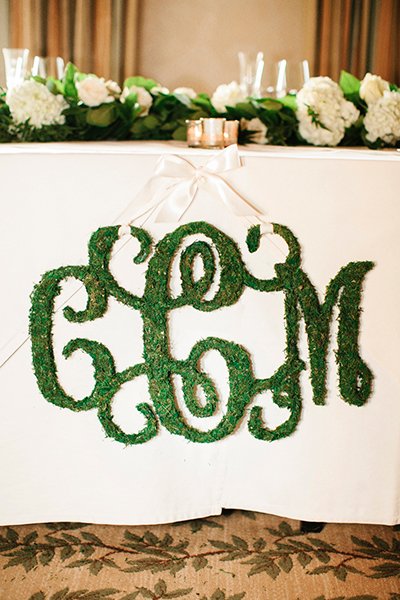 Photo by: Josh Elliott Photography on Snippet and Ink via Lover.ly
Tip of the Day: Spring is associated with vibrant flowers, but it's the welcome sight of green — especially after this brutal winter — that adds a fresh look to a springtime wedding or bridal shower. Ask your florist to include lots of greenery in your floral arrangements. We love this garden-chic monogram that was created using moss!
Plus, check out 100 Ideas for Spring Weddings. Visit sharonnaylor.net for more great wedding tips and advice.