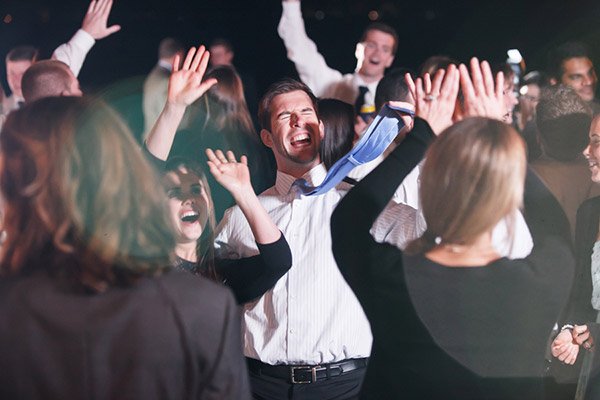 Photo Credit: Carrie Wildes Photography
Tip of the Day: If you are choosing a DJ over a band, you should know that there is a great deal of difference from one DJ to the next.
"A great DJ will not only exhibit a high energy approach and love playing music for your crowd, but also takes the time to premix the songs that you love. While some DJs press buttons, others make sure the flow is seamless and keep your guests on the dance floor with uninterrupted fun and limited pauses," says Aviva Samuels, a wedding planner at Kiss the Planner.
Plus, check out What You Should Ask Before Booking Your DJ and The Complete Guide to Wedding Music.