A gorgeous mix of classic decor and personal details enlivens this elegant outdoor celebration.
By: Mary Clarke
Sometimes, there's simply no place like home. Such was the case for Caitlin and Kyle Auten, whose sunny summer reception was held on the grounds of the bride's parents' house in Chesapeake, VA. The couple's wedding planner, Antonia Christianson, was both surprised and delighted to be able to call upon Caitlin's family for more than just the lush setting. A key element in the stunning decor — pine tables with vintage cast-iron sewing-machine bases — were each handcrafted by Caitlin's father over several months time. Proof once and for all that you need not look for perfection beyond your own backyard.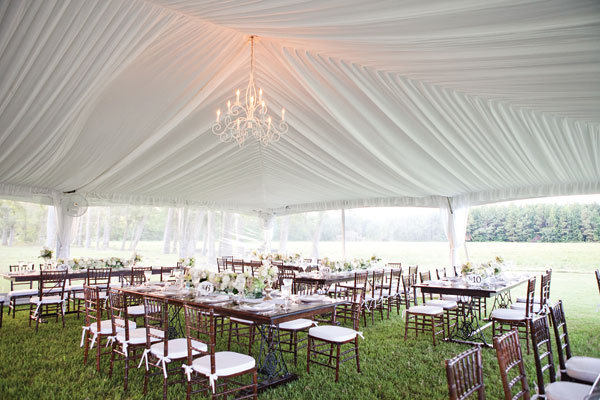 Eleven tables (including a sweetheart table for two) topped with blush-toned garden roses, hydrangeas, and silver tableware. 

Floral arrangements by Daevid's of Norfolk, VA
"Dark woods offset by crisp whites were the cohesive design elements," says Antonia. "Bright, cheery yellow accents added a pretty pop of color." 
The hand-painted wooden welcome sign from My Primitive Boutique beckons guests to the cocktail hour: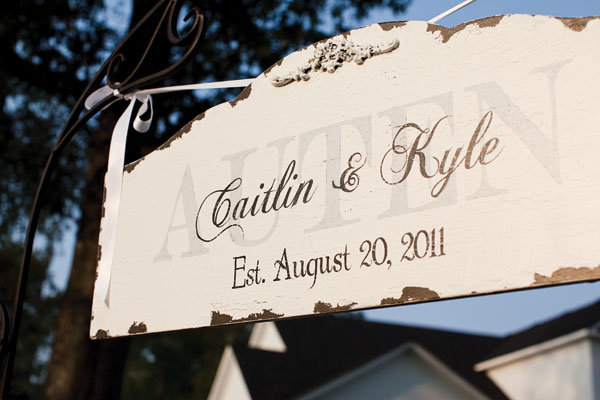 Mason jars with striped drinking straws held the couple's two signature cocktails: The Officer (Jack Daniel's and Coke) and The Southern Belle (a sweet punch). Guests later enjoyed housemade chocolate-chip cookies from Sweetwater Cuisine atop ice-cold milk shots.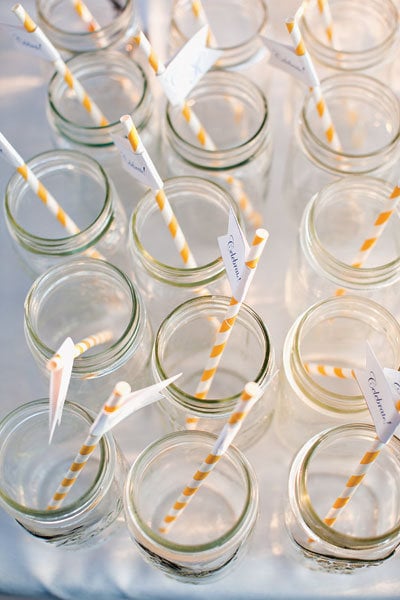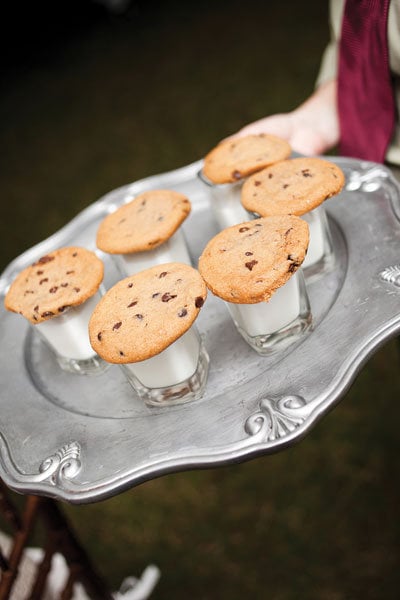 Mr. and Mrs. signs, also by My Primitive Boutique, adorn the sweetheart table: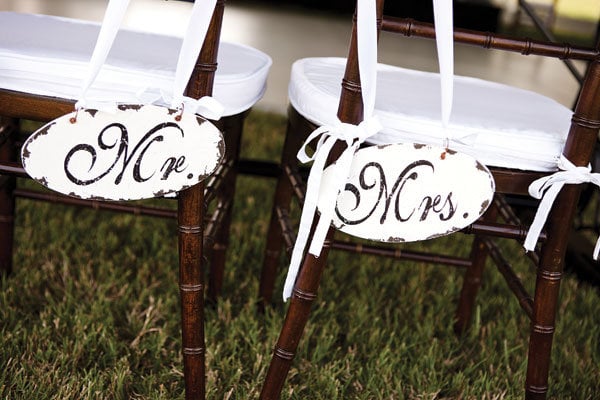 The monogrammed invitation from Wedding Paper Divas has a vintage vibe, and a bouquet by Daevid's Floral Design of roses and hypericum berry is wrapped with vintage lace.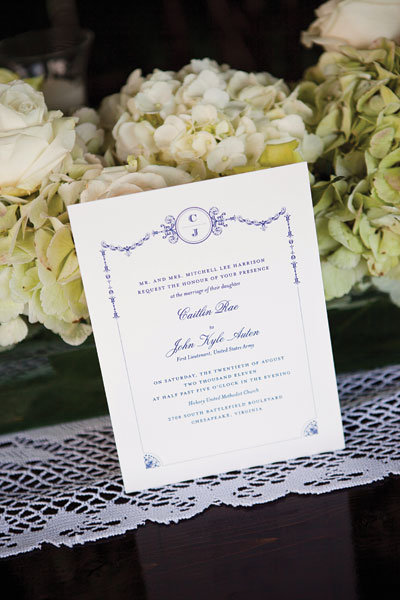 The buttercream cake from Patti Cakes Inc. features a top tier for keepsaking. It's trimmed with fresh magnolia and ferns: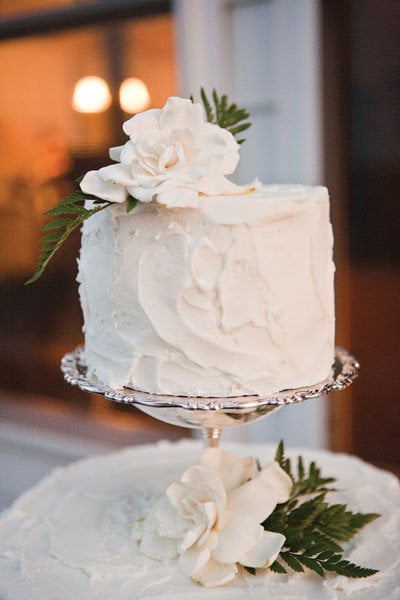 Photo Credit: Dana Duncan/Event Planner: Antonia Christianson Events