Show them a really good time with these brilliant reception ideas for food, drinks and just plain fun.
By: Elena Donovan Mauer
11. After the cake-cutting, have waiters serve the slices to an energizing tune like "Cut the Cake," by Average White Band, or "Sugar Sugar," by the Archies — this is sure to keep the mood celebratory, says Steve Kemble, of Steve Kemble Event Design, in Dallas.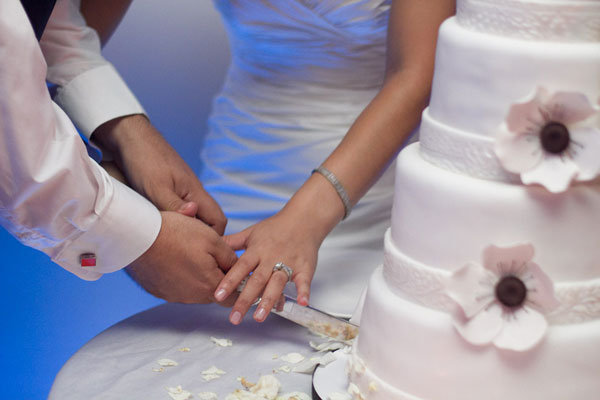 Photo Credit: Casey Fatchett Photography
12. Offer a specialty after-dinner coffee bar, complete with baristas concocting cappuccino and other espresso drinks. Delicious toppings, like chocolate shavings and cinnamon, add to the fun.
13. "Have a local artist on hand to create a painting of the ceremony or reception room as the event unfolds," says Randie Pellegrini, of Cordially Invited, in Los Angeles. By the end of the night, you will have a masterpiece you can hang in your newlywed home.
14. Hire a caricaturist to render on-the-spot drawings of guests (which they can take home, of course), suggests Geneene Thornton, of Celebrations Event Planning, in San Diego, or have a face painter available to make up kids and adults alike.
15. For an old-fashioned carnival vibe, serve nostalgic sweets from an ice-cream or cotton-candy cart.
Pages