Show them a really good time with these brilliant reception ideas for food, drinks and just plain fun.
By: Elena Donovan Mauer
If you want your guests to rave about your wedding — and what bride doesn't? — the options are practically endless. Get inspired by these inventive tips.
1. Make the cocktail hour interactive by setting up a wine, champagne or liquor tasting. A beverage expert or a sommelier can offer guests a sampling of libations and a little lesson on flavors.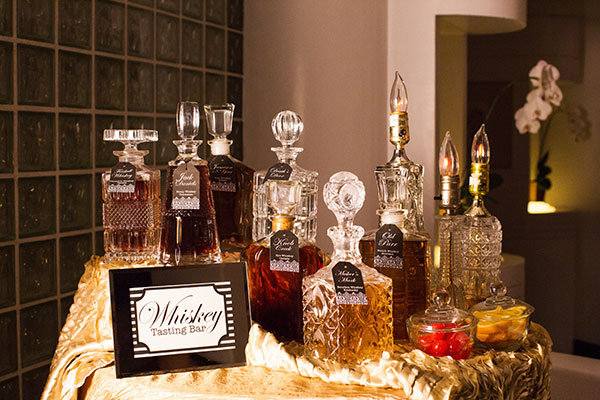 Photo Credit: D. Park Photography
2. Hire dance instructors to teach guests how to swing, merengue, boot-scoot or polka. There's no better way to get everybody on the dance floor!
3. Have a favorite celebrity? Hire an impersonator to liven up the cocktail hour by performing, mingling with guests and posing for photos with them, suggests Sherri Williams, of Williams-Sossen Events, in New York City and Philadelphia.
4. Let your wedding's season inspire you. In the fall, have guests bob for apples. During winter, they can paint holiday ornaments to take home. For spring, create a maypole with colorful streamers. In the summer, they can help themselves to an ice-cream sundae bar.

Photo Credit: He and She Photography on Inspired By This via Lover.ly
5. While guests are enjoying their meal, bring in some entertainment. You can arrange for a dance performance that reflects your heritage — Irish step, salsa or belly dancers, for example.
6. Instead of a traditional guest book, ask everyone to sign the matte around a photo of the two of you. Or they could write on a surfboard, baseballs, white cowboy boots — whatever suits you and your groom.
7. Hire a magician to puzzle and delight the crowd, a tarot card reader to do readings or a palm reader to tell fortunes. "Guests will talk about the experience for hours afterward," says Maxine Andrew, of Instead of You Events, in San Francisco.
8. Keep your youngest guests smiling, too, urges Amy Nichols, of Amy Nichols Special Events, in San Francisco. In a separate area, have a puppeteer perform — or arrange to show a kids' movie. Hire a responsible teen to keep watch.

Photo Credit: Alana Aston Photography on Polka Dot Bride via Lover.ly
9. Include local delicacies on your wedding menu, like tasty crabs if you're in Maryland or spicy chicken wings in Buffalo, New York, says Nichols.
10. Hire a cigar roller to hand-roll a custom blend of tobacco just for your guests. (Great for outdoor weddings — and the guys will love the masculine touch!)

Photo Credit: Abby Jiu on Snippet and Ink via Lover.ly
11. After the cake-cutting, have waiters serve the slices to an energizing tune like "Cut the Cake," by Average White Band, or "Sugar Sugar," by the Archies — this is sure to keep the mood celebratory, says Steve Kemble, of Steve Kemble Event Design, in Dallas.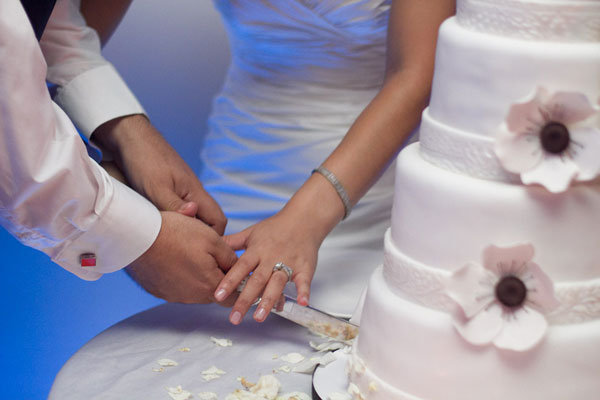 Photo Credit: Casey Fatchett Photography
12. Offer a specialty after-dinner coffee bar, complete with baristas concocting cappuccino and other espresso drinks. Delicious toppings, like chocolate shavings and cinnamon, add to the fun.
13. "Have a local artist on hand to create a painting of the ceremony or reception room as the event unfolds," says Randie Pellegrini, of Cordially Invited, in Los Angeles. By the end of the night, you will have a masterpiece you can hang in your newlywed home.
14. Hire a caricaturist to render on-the-spot drawings of guests (which they can take home, of course), suggests Geneene Thornton, of Celebrations Event Planning, in San Diego, or have a face painter available to make up kids and adults alike.
15. For an old-fashioned carnival vibe, serve nostalgic sweets from an ice-cream or cotton-candy cart.
16. Have a photo of yourself and your groom blown up and made into a jigsaw puzzle, suggests Williams. Display the pieces on a table and let guests assemble a work of art, piece by piece, by the end of the evening's festivities.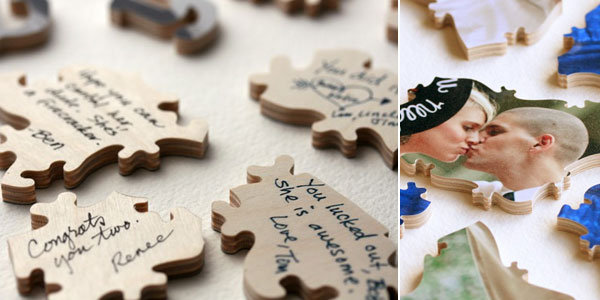 Photo Credit: Bella Puzzles Too
17. Rent a photo booth, so guests can make funny faces for the camera — photos are the ultimate personalized favor. Guests will enjoy taking them home for their own scrapbooks.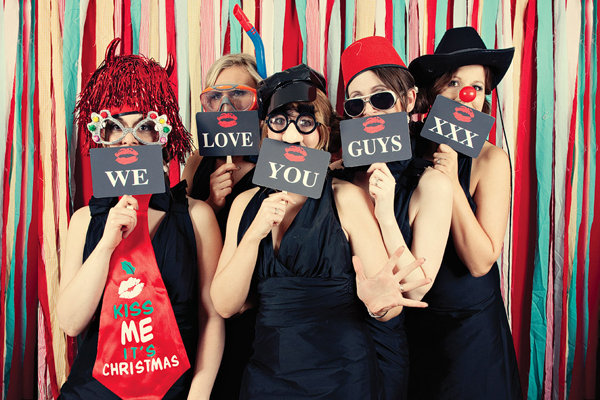 Photo Credit: Dottie Photography on Bridal Musings via Lover.ly
18. Love dress-up? Have a waiter place a trunk full of costumes and silly props on the dance floor. Guests can try on hats, boas and oversize sunglasses, and "play" faux guitars.
19. Create a cozy corner for conversation by setting up a few sofas, chairs and coffee tables in a separate area, away from the dance floor. Enhance the mood with dim lighting, soft pillows and light jazz — either from live musicians or a recording.

Photo Credit: David Schwartz Photography
20. Surprise the crowd with a special pick-me-up. While guests are grooving, have waiters fan out across the dance floor with trays of lemonade, mini ice-cream cones or Popsicles.
21. Appeal to the inner child in everyone by setting up a bar with candy, cookies or other tiny treats. Display the sweets in bowls or jars with scoops. Provide cute bags, and monogrammed stickers to seal them up. Presto! Every guest has a sweet take-home gift.
22. Burn CDs of the songs you'll be playing at your wedding. Ask the parking valets to put the discs in guests' car stereos, and to leave a note from the two of you on the front seat. On the way home, guests can replay all the fantastic musical memories of the day.
23. End the reception with a bang: Stage a glorious outdoor fireworks show — and have them in your wedding colors, of course. "Nothing could be more fabulous," enthuses Kemble.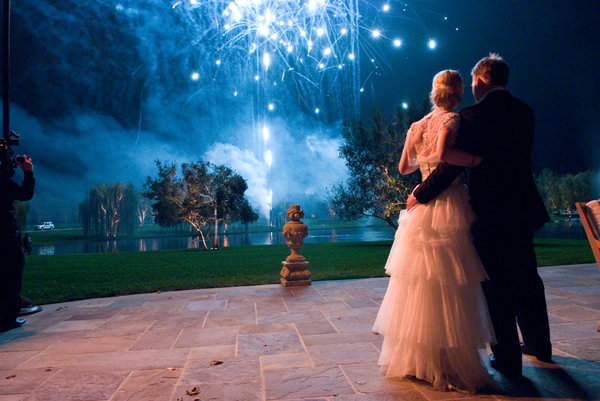 Photo Credit: Simone and Martin Photography on Inspired By This via Lover.ly
24. Throw an after-party at a nearby club or someone's home. Have the DJ make an announcement at the end of your reception, or simply spread the word through a few chatty friends. Provide munchies and beverages, and be sure that everyone has a safe ride home.
25. Set up a casino-themed after-party, complete with gaming tables and card dealers, says Williams. Looking for other after-party themes? Pellegrini suggests setting up a disco, blues club or piano bar to keep things hopping. With fab ideas like these, your party will be unforgettable.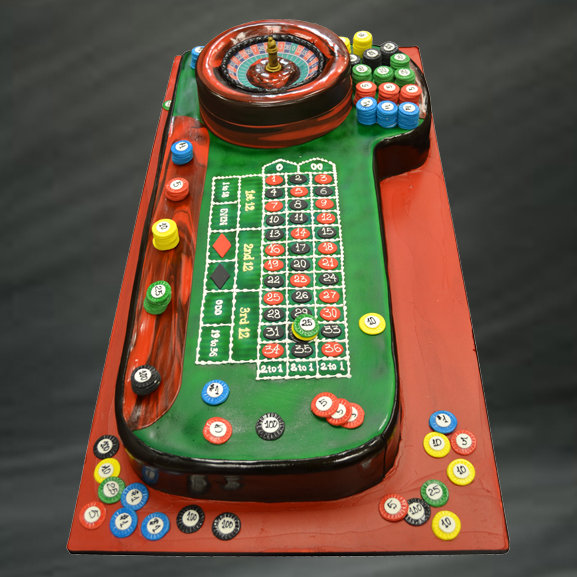 Photo courtesy of Palermo Bakery