Looking for something new? Here, some fresh takes on tried-and-true wedding-day customs.
By: Elena Donovan Mauer
Instead of the anniversary dance...
For the anniversary dance, the DJ typically calls all the married guests on to the dance floor, and then narrows them down, until only the longest-married couple is left. (You can present the steadfast twosome with a gift.)
Our favorite new spin? Do it in reverse, calling each couple onto the floor as the song goes on. You'll end up with a crowd on the floor, ready to groove to the next tune.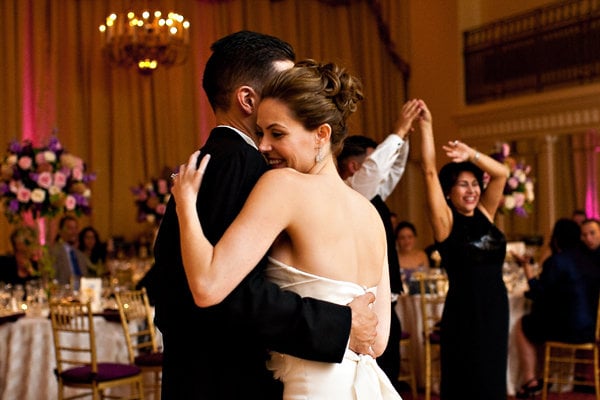 Photo Credit: Muriel Silva Photography
Pages