A bride pops the "will you be my bridesmaid?" question at a flower-bedecked BFF brunch.
"The bride asked for a color palette of all things pink, so we took that wish and ran with it. The flowers — particularly the ombré table runners and centerpieces — played a key role in bringing her wishes to life." —InspiredByThis.com
A tufted antique couch anchors a cozy setting for the bride to bond with her future 'maids. Inside each balloon is a note that "pops" the "be my bridesmaid" question.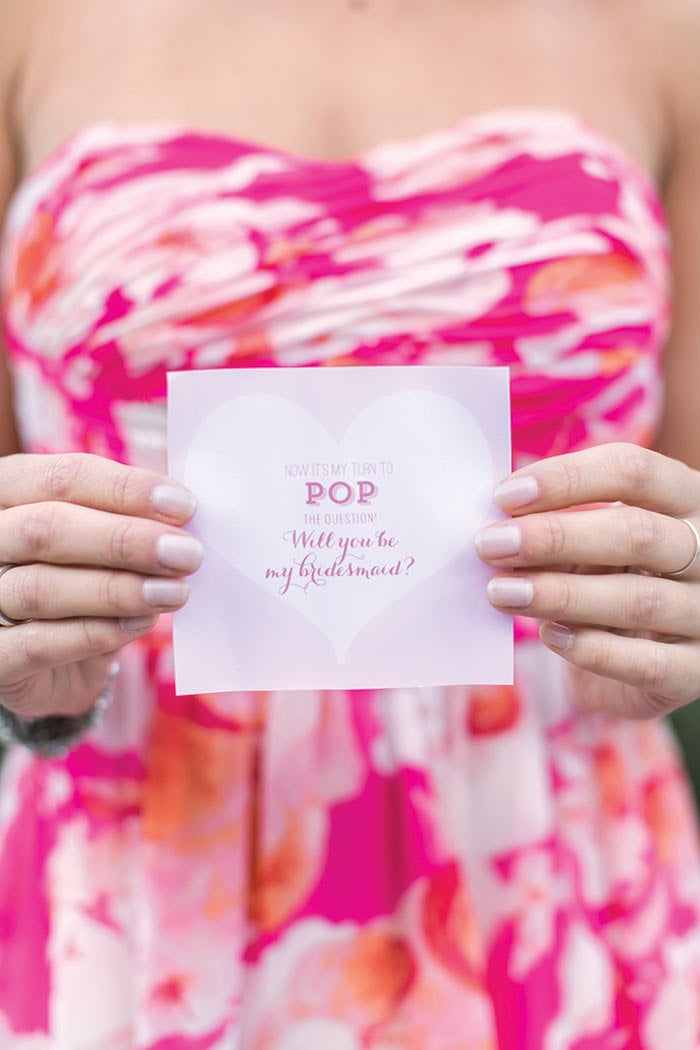 The lunchon table features artfully ombréd roses and peonies in shades from full-on fuchsia to palest baby pink.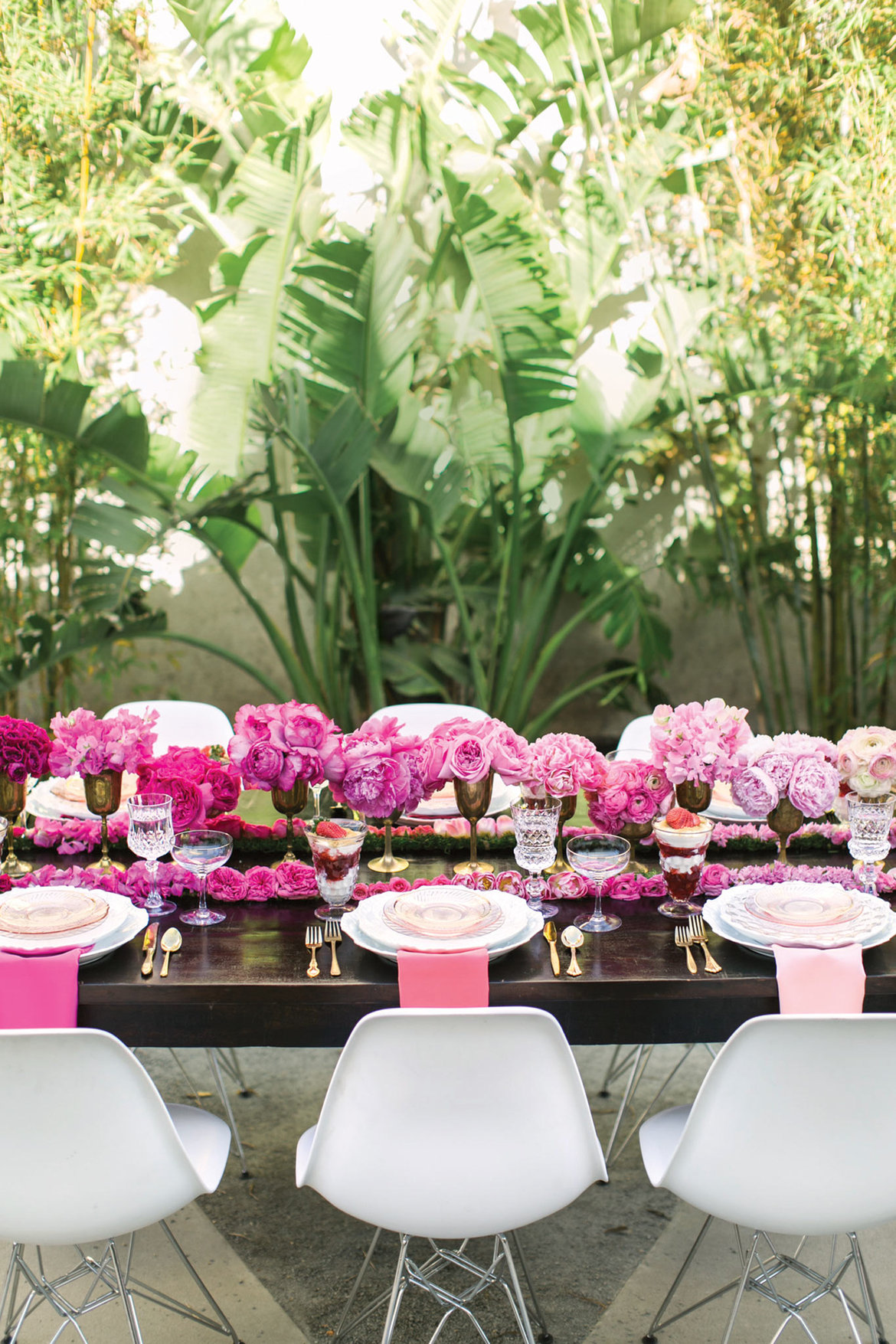 Guests are invited to create mimosas from an array of fresh fruits and fruit juices.
In keeping with the "be-my-bridesmaid" theme, personalized menus ask each guest, "So Will You?"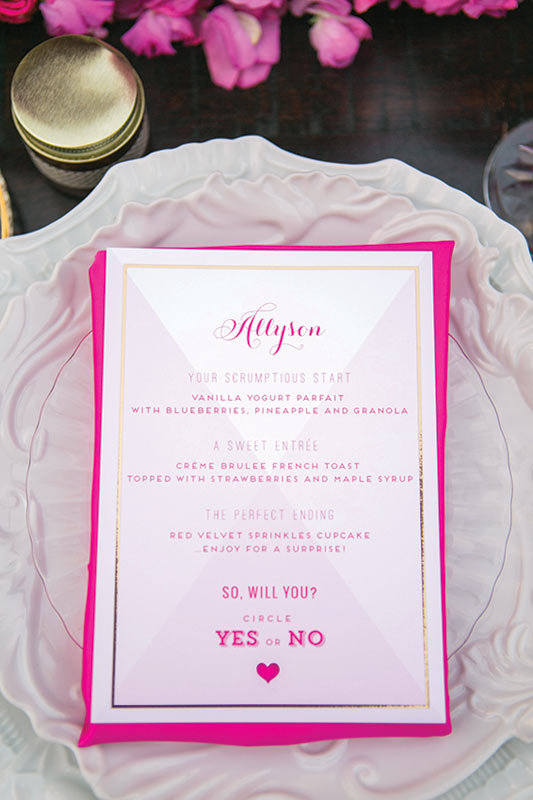 Strawberry yogurt parfait adds color and flavor to the party palette. For dessert: a brunch-worthy pancake cake, surrounded by cupcakes. 
"Our keywords: simple, chic perfection for the best gals in your life. We aimed for a cool but girly vibe, ultra-feminine with modern touches," says Intertwined Events.
Vendors: