From spritzes to frosé, these summer cocktails are sure to quench guests' thirsts while tickling their taste buds throughout your wedding weekend.
By: Emily Goldman
1. Chandon Frozen Berry
Ingredients:
8 oz Vodka
2 cups Fresh Strawberries
1/3 cup Fresh Lemon Juice
3 tbsp Sugar
1 cup ice
Top with Chandon Limited-Edition American Summer Rosé
Method: Blend all ingredients together. Divide blended ingredients between 4 coupe glasses. Top with Chandon and stir. Recipe makes four drinks. 
2. Cold Brew Martini
Ingredients:
1 part SKYY Infusions Cold Brew
1 part Hazelnut Liqueur
1 part Coconut Water 
Method: Combine and shake with ice in mixing tin and strain into a martini glass.
3. Midsummer Salty Dog
Ingredients:
1 part Hendrick's Midsummer Solstice
5 parts Red Grapefruit Juice
1 Grapefruit slice
Method: Salt the rim (optional) of a highball glass and fill with cubed ice. Combine all ingredients and lightly stir and serve. Garnish with a thin wedge of pink grapefruit.
4. Fragole on Ice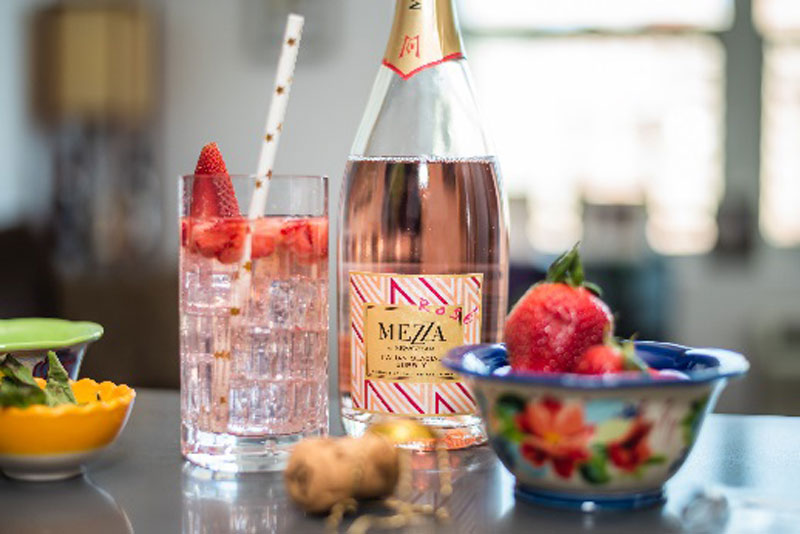 Ingredients:
1 strawberry muddled
1.5 oz. vodka
.5 oz fresh lemon juice
.5 oz basil simple syrup
4 oz. Mezza di Mezzacorona Rosé
Method: In a shaker muddle the strawberry first, then combine vodka, lemon juice, simple syrup and ice. Shake well and pour into a cocktail glass with ice. Top with chilled Mezza di Mezzacorona Rosé. Garnish with a fresh strawberry slice.
5. Pink Spritz

Photo: Courtesy of Pinknic
Ingredients:
Splash of Soda Water
Garnish with fresh mint & berries
Ice
Method: Combine ingredients into glass and garnish with fresh mint and berries. 
6. Sangria Frosé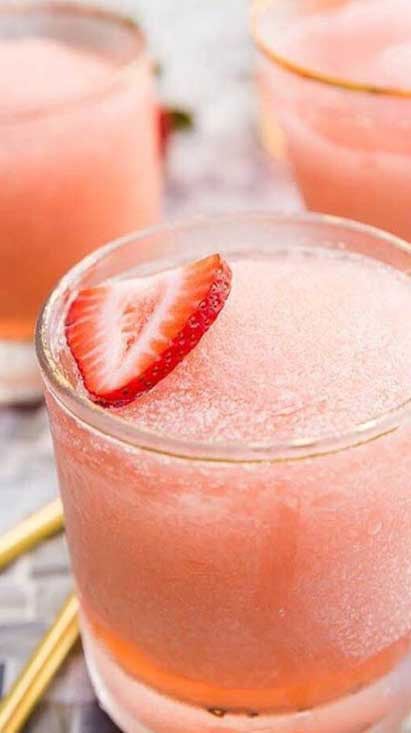 Ingredients:
2 cups Aperol
2 pouches of Chanmé Frosé
3 pounds strawberries ends trimmed, plus more for garnish
2 medium oranges juiced plus more for garnish
2 medium limes juiced
Method: Combine ingredients into pitcher, stir, and garnish as desired. 
7. Chicibirra
Ingredients:
4 ounces Terrazas de los Andes Reserva Torrontes
¾ ounce Limoncello
2 ounces Ginger Ale
Method: Combine Reserva Torrontes and Limoncello in cocktail glass with ice, stir to chill and combine ingredients, top with ginger ale, garnish and enjoy!
For more seasonal cocktail inspiration, visit Signature Cocktails for Summer Weddings.