David Tutera, star of WEtv's David Tutera's CELEBrations, serves up expert advice on choosing a meaningful wedding menu.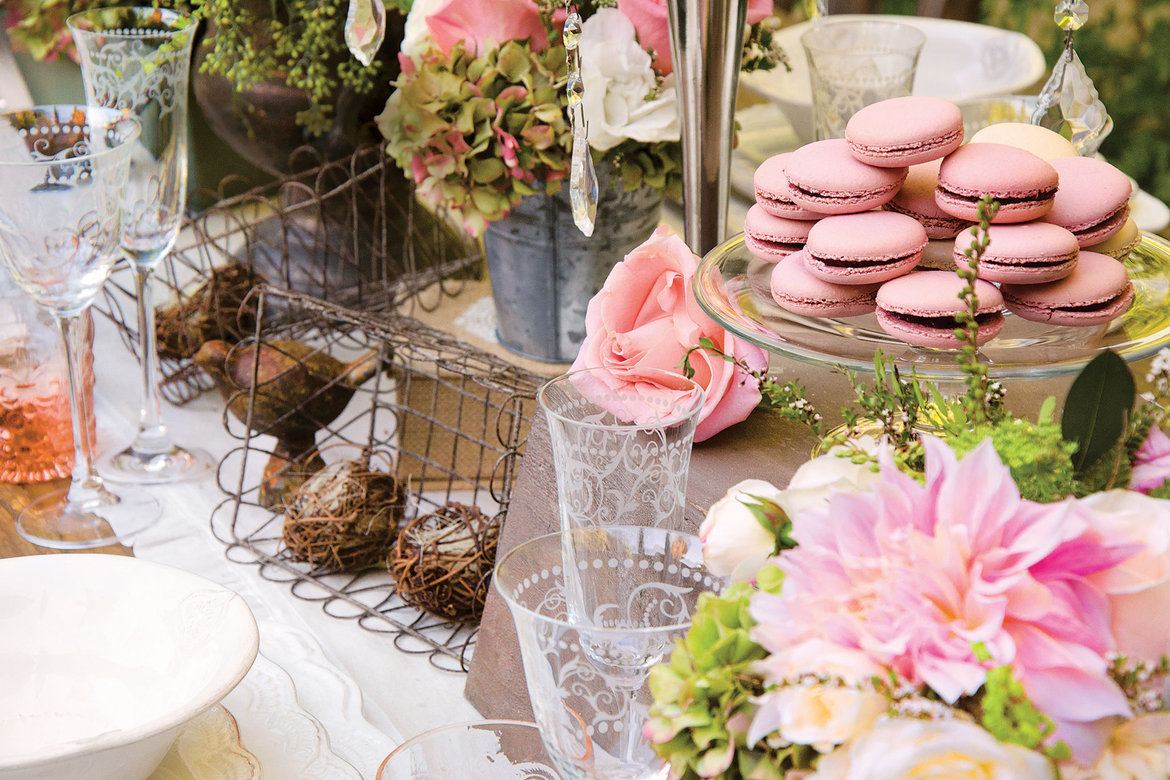 Photo Credit: Rafael Paiva
You probably already know that food and drink will add up to a large part of your overall budget, so the question is, how can you make your wedding repast worth every bite? I feel strongly that what you serve can (and should) be special. When you carefully and thoughtfully create your menu, you will find that food can:
Contribute to the telling of your personal wedding story
Complement the overall design and color scheme of your wedding
Recreate, through visuals and flavors, special memories
Reflect Your Family Traditions
As with most families, many of my family's traditions began at the dinner table. I'll always remember my grandmother's meatballs; I loved them, and to this day I miss them very much. One time, while on vacation in Positano, Italy, I ordered a dish of meatballs at a restaurant. When I took my first bite, something came over me. The taste made me feel wonderful. It was as if Nana were in the kitchen and had cooked them just for me. Flavors of food, like the sounds of music, can release powerful feelings. So at your wedding, be sure to incorporate into your menu flavors that have meaning for you that you'd like to share with others. It's a wonderful way to make your wedding your wedding.
Blend Your Heritages
I have planned many weddings where a bride and groom from different cultures served food that "married" their heritages. One way that I like to do it is by setting up two buffets, each dedicated to food from one of the countries. I did a wedding with one buffet of dishes from Venezuela and the other from Ukraine. I thoroughly enjoyed the way this helped guests interact. Another suggestion: Perhaps you both love Thanksgiving dinner — go ahead and serve your version of Thanksgiving-style food at your wedding. On your printed menus you can explain the personal meaning behind your food choices, so that guests can get a taste of your wedding story. Another way to do this is through food favors; perhaps you'll give your favorite childhood cookies (with a recipe), wrapped in a small tin, or apples in a bag with a family recipe for apple pie. No matter what kind of cuisine you have in mind, be sure to schedule a tasting with your caterer.
Get Into the Spirits
Specialty drinks can provide color, drama, and flavor to your wedding. Going with a pink color scheme? Serve a rose-colored martini. Red sangria is great for an Italian-style wedding. Use your nicknames to name your specialty drink or the name of a favorite place or something else that tells your story. In addition to serving it from the bar, waiters should pass trays of your specialty drinks and be prepared to explain what its name means. Hint: Don't forget the garnishes!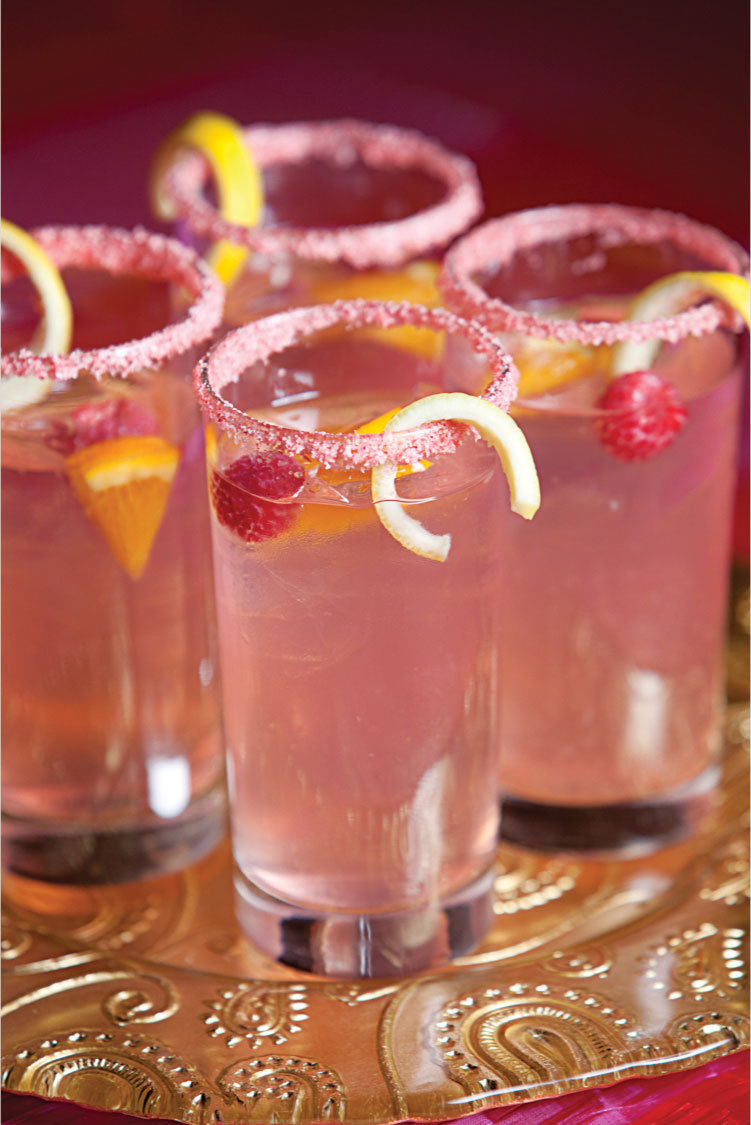 Photo Credit: Maring Visuals
Appeal to All Senses
When we see something visually appealing, we react differently than we do to something that isn't attractive. No one wants to eat a meal that's all brown and beige, with no thought given to how it looks. Your food should look as good as it tastes so that your guests "eat with their eyes first," as I like to say. Start things off with a course that makes a beautiful statement. I recently devised a color-cued first course for a lavender and purple wedding: purple raviolis! It was not only unique and beautiful but delicious. Bon appetit!