Extraordinary, detailed wedding cakes are the hallmark of creative tastemaker Bonnae Gokson. Here, some of the creations showcased in her new book.
By: Bonnae Gokson
-AS SEEN IN BRIDAL GUIDE MAGAZINE-
"I want to celebrate individuality, love in all its different forms, and the artistry of the creative people who work with me.," says Bonnae Gokson.
Here, an intricate motif pays homage to the traditional technique of smocking.
A stunning 1960s wedding gown was the jumping-off point for this sugar lace and ribbon cake in ivory and white.
A wedding held in the Palais Garnier opera house in Paris called for an equally baroque creation, embellished with gold dragées and butterflies.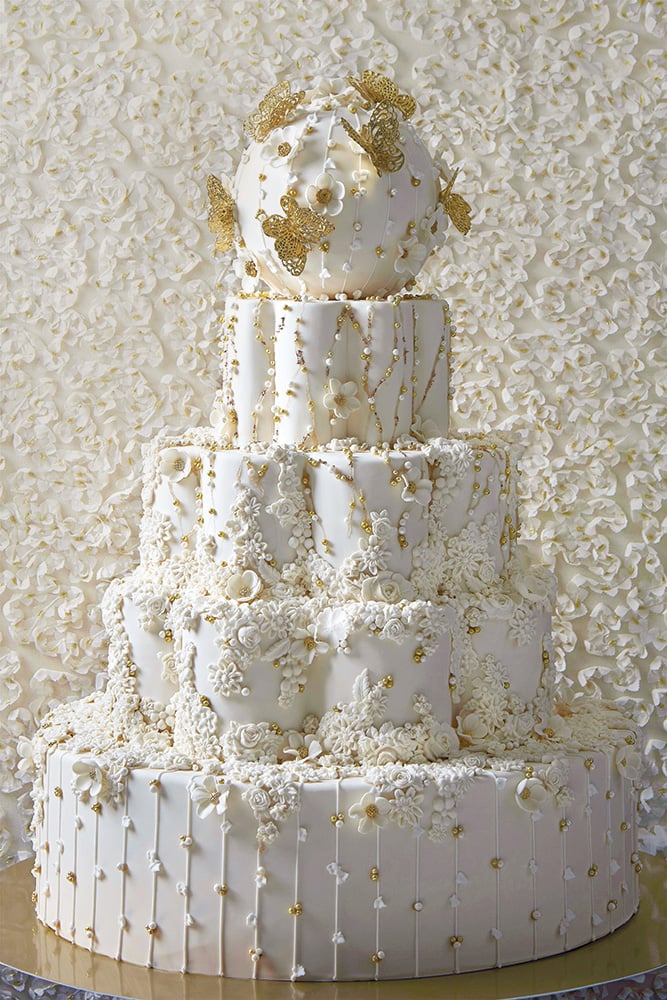 Simple, romantic, and oh so personal, this cake features declarations of love on each tier.
A croquembouche crafted from white-chocolate-dribbled profiteroles, sugar florettes and fresh Japanese albino strawberries.
This zigzag motif is a nod to the bride, Margherita Missoni of the legendary fashion house known for its glorious patterned knitwear.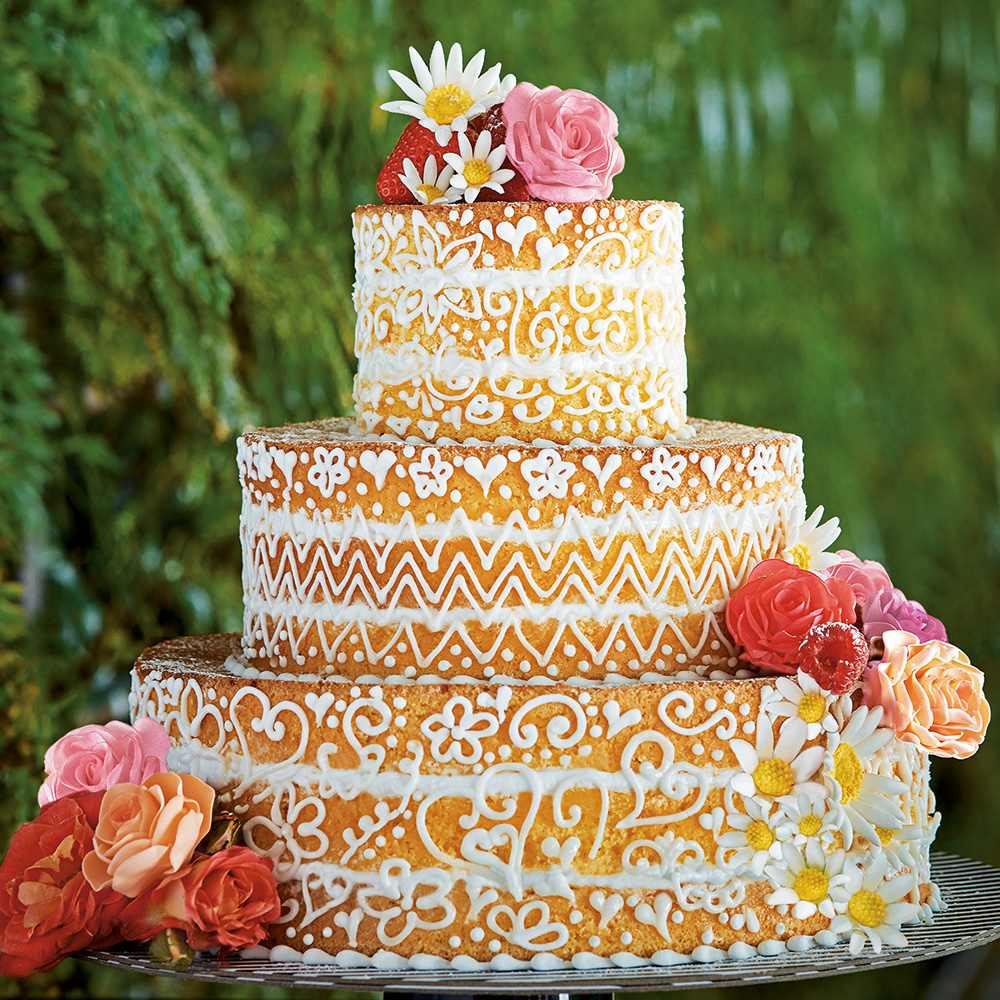 The blossom-bedecked design is inspired by Gokson's mother's traditional Chinese cheongsam dresses.
 Not everyone wants a lacy-lacy cake, says Gokson, who riffed on architecture and origami for this design.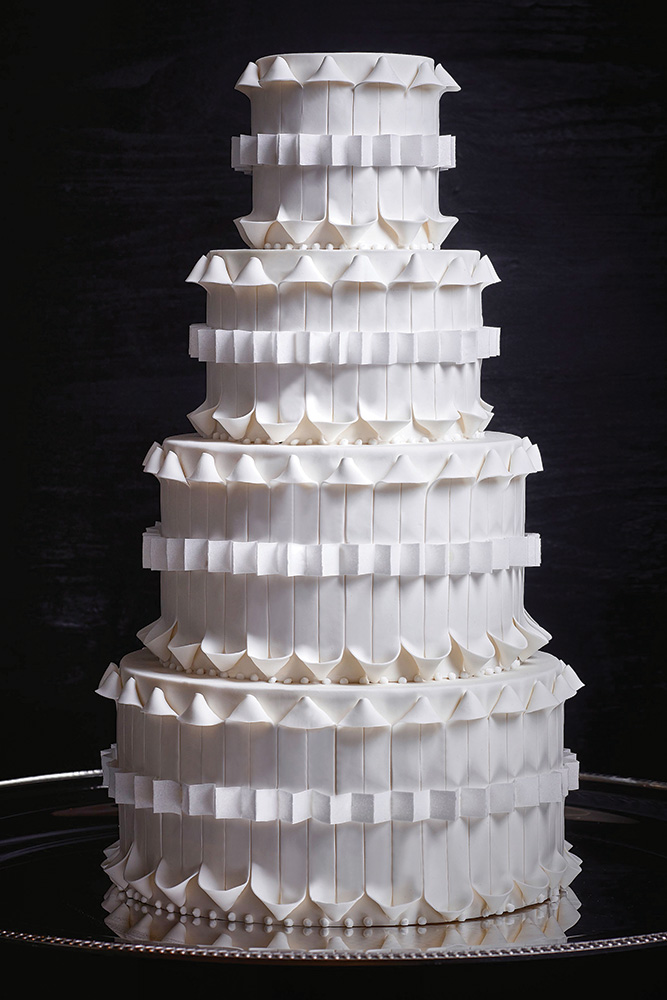 There may be no flower more appropriate for a springtime wedding than lily of the valley, here realized in sugar.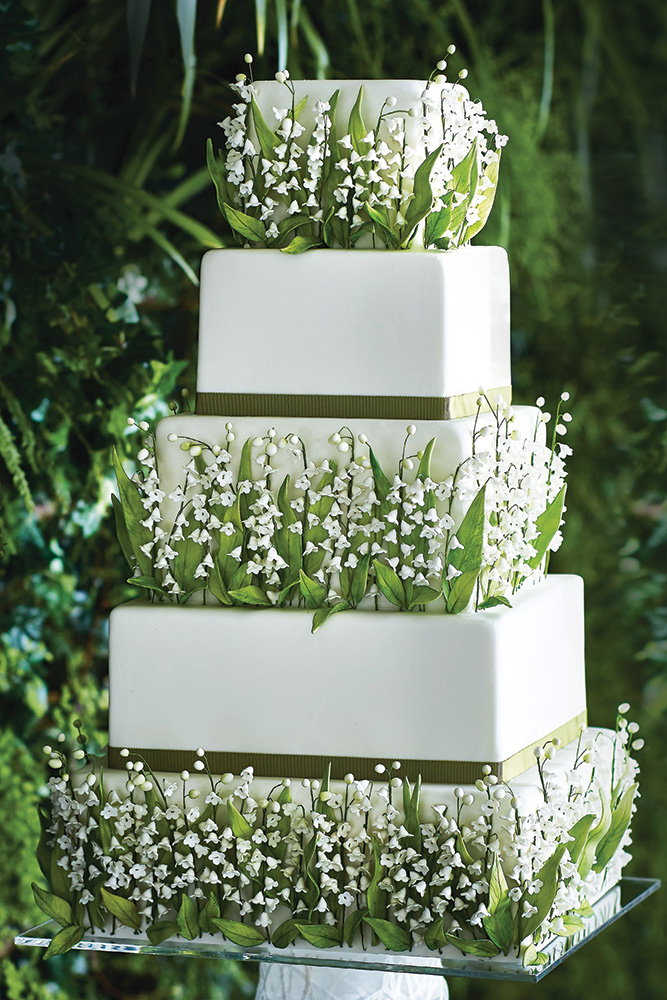 Adapted from Weddings, Butterflies, the Sweetest Dreams, by Bonnae Gokson, Goff Books.