Spiff up the backyard and polish the furniture: One of the best places to say "I do" is where you feel most relaxed — at home. We've found three dream weddings that are filled with romance and unique personal touches.
By: Debra Witt

Tropical Blend
When Brooklyn-based wedding planner and designer Jove Meyer got a call from a bride saying she wanted to hold a "Brooklyn wedding in Miami," he was all in. "The bride grew up in Miami but calls New York home, and she wanted the best of both worlds," says Meyer. What that translated to was transporting Brooklyn's understated party vibe of simple elegance to the bride's father's striking Spanish-Mediterranean home.
Meyer got busy meeting with local rental companies who could swap in vintage communal tables and glassware to give the reception a rustic-industrial sensibility. Even the flowers were minimalist.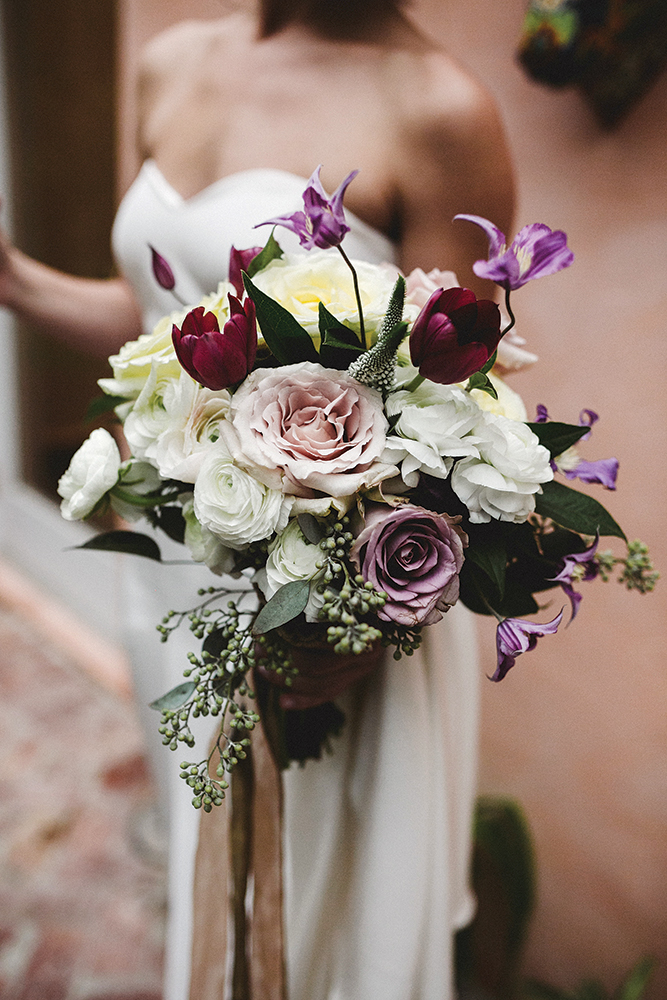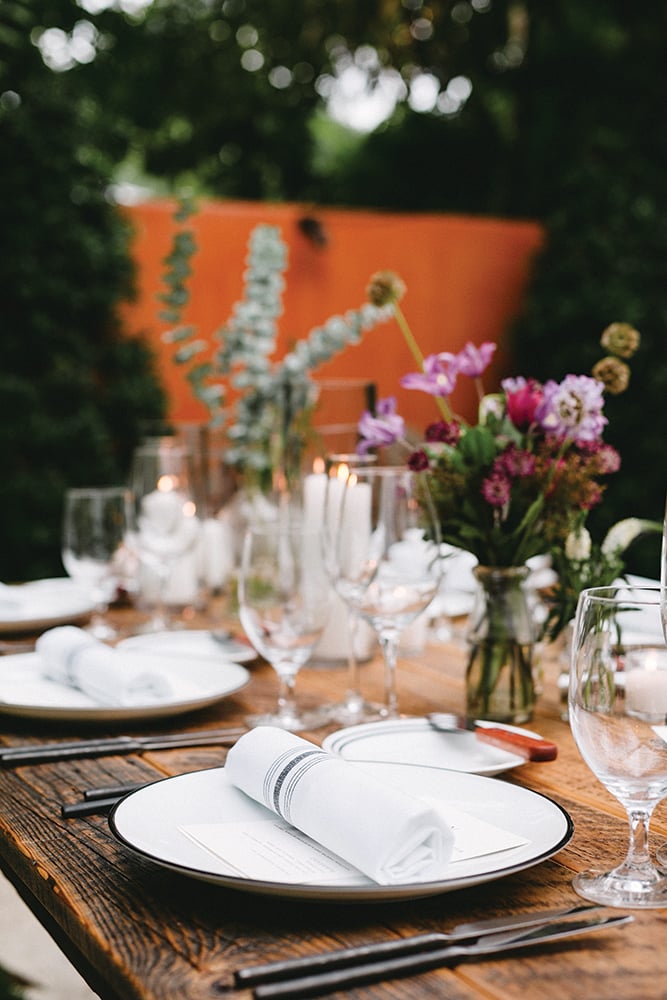 But his biggest undertaking was covering the pool with a sturdy, temporary flooring and faux grass. "I'm not sure many guests realized they were sitting down to dinner atop the pool, but we wanted that part of the evening to feel al fresco."
The intimate ceremony took place in the long, narrow living room, where the bride's father and brother surprised the couple with a moving duet on piano and trumpet. 
After everyone had a chance to wipe their eyes, it was time to party. Like true smart New Yorkers, Meyer and the bride convinced her dad that a backup tent was a must. Good thing, because that day it rained — a lot. Dinner went on as planned under the softly lit canopy but the cocktail hour moved from an outside balcony to a covered walkway and dancing to a Cuban band now took place in the living room. "In a way that was a good thing because the space is much cozier than outside — you couldn't not dance," Meyer says.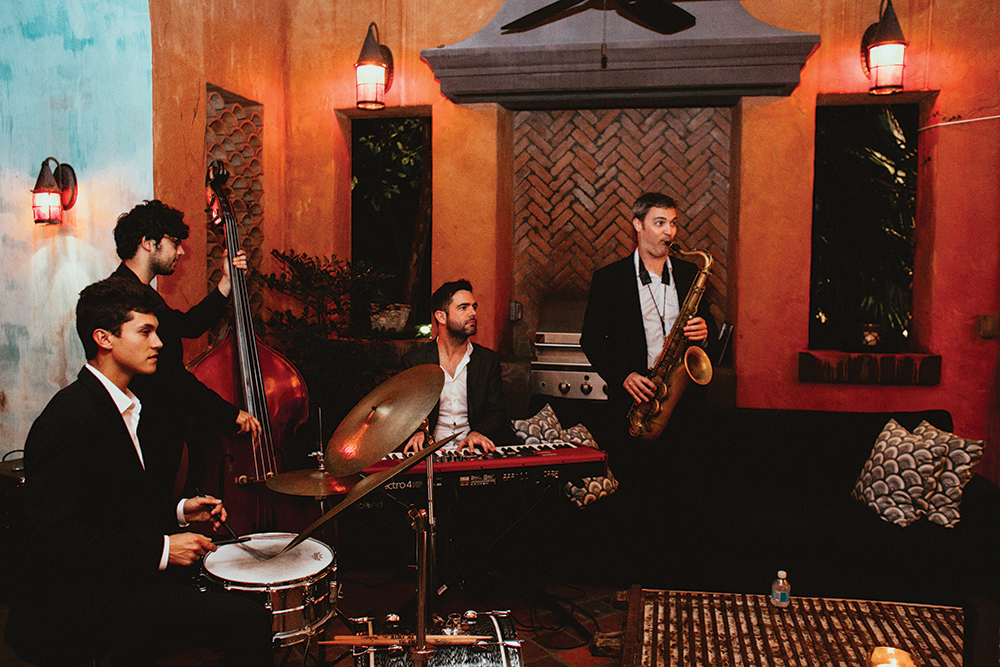 Photo Credit: Chellise Michael Photography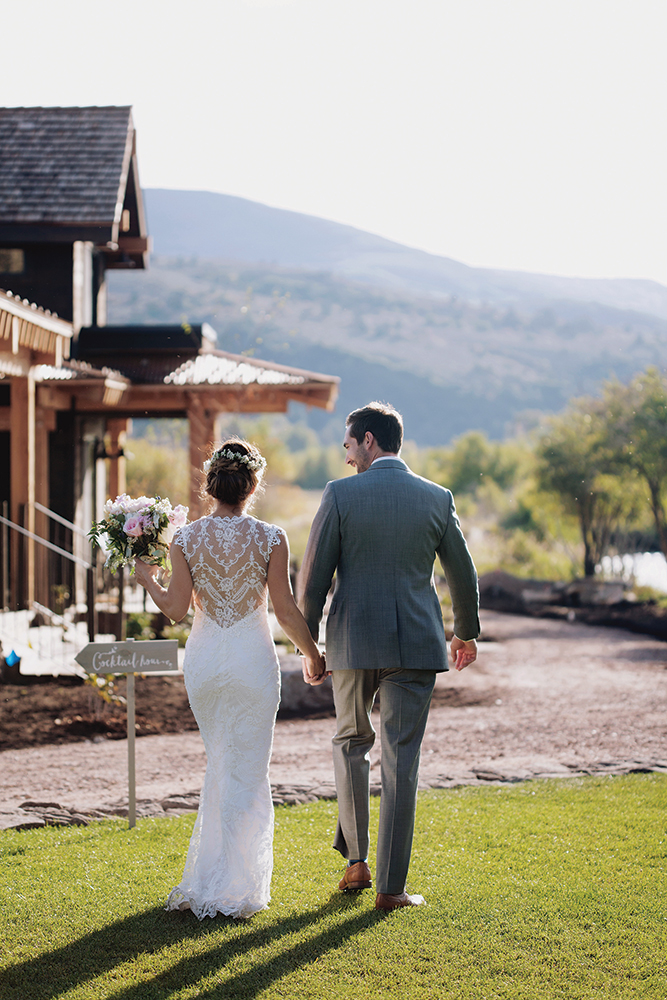 No distractions. That's what this Utah couple wanted for their special day. That, and 360-degree views of the surrounding Uinta mountains. As luck would have it, close friends of the groom knew the perfect spot: their ranch home. "Hosting a wedding was a first for everyone involved, a true adventure," says Michelle Cousins, owner of Michelle Leo Events who coordinated the celebration from start to finish.
Because the outdoorsy lovebirds had access to such a beautiful property, they decided to make the most of both the indoor and outdoor features. First, the view. A picturesque running creek was the ideal backdrop for the vow exchange. "They liked that it was peaceful and allowed their guests to re ect on what was happening," says Cousins.
After the I Dos, guests strolled to the backyard meadow, where cocktails and appetizers were served under a tent to the playful tunes of a bluegrass band. Dinner took place on the veranda where long tables were set off by a replace, the other side of which was waiting for the dancing to begin after dark.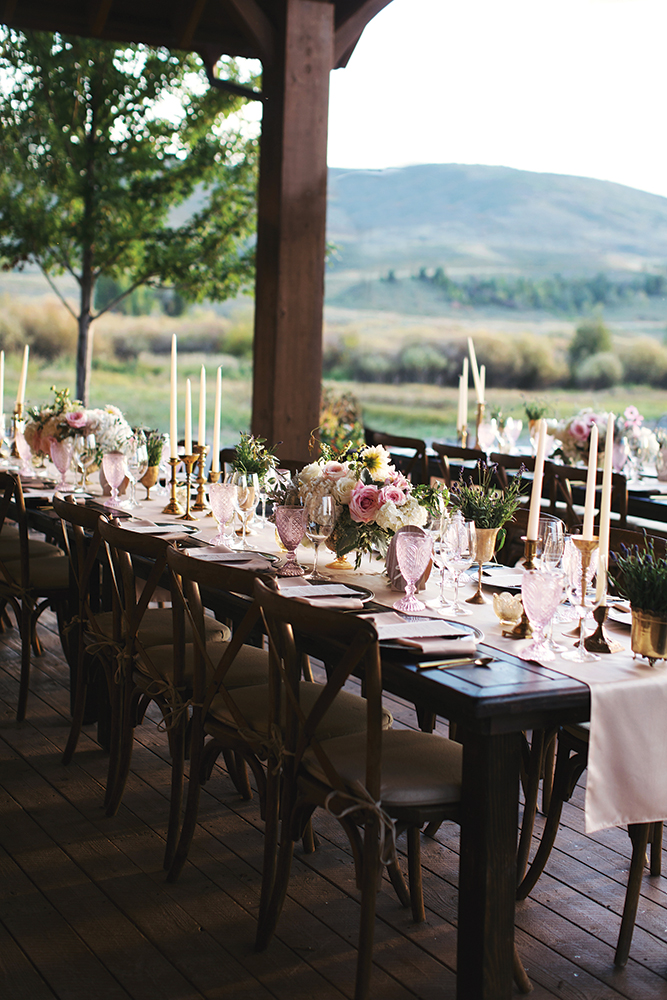 For the reception, Cousins had fun playing with a mix of masculine and feminine touches. "The bride liked the rustic setting, but it needed soft touches," says Cousins. "As soon as she told me how much she loved Utah's sunsets, I knew what the color palette would be: soft pinks and purples." In addition to pale-hued linens and flowers, Cousins tracked down cut-glass goblets in a pale shade of pink. Invitations, table numbers and signage were all hand painted using the same sunset tones.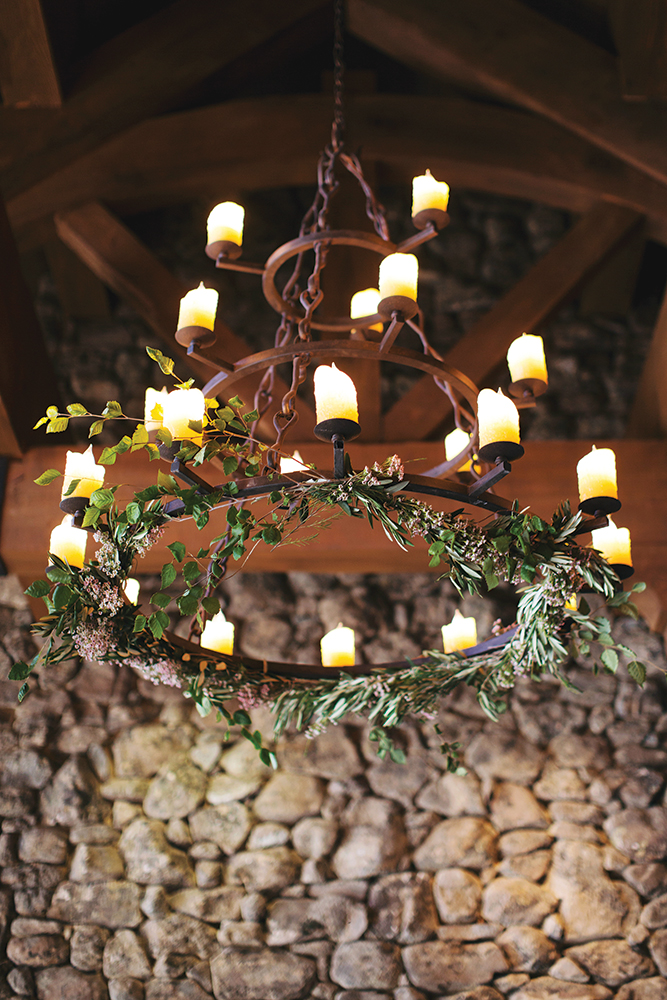 The final touches? A gorgeous lace gown and a multi-tiered naked cake fully decked out with fresh sprigs and blooms. "Even though the spot wasn't the couple's personal home," says Cousins, "everything about the day felt relaxed and personal — just like home."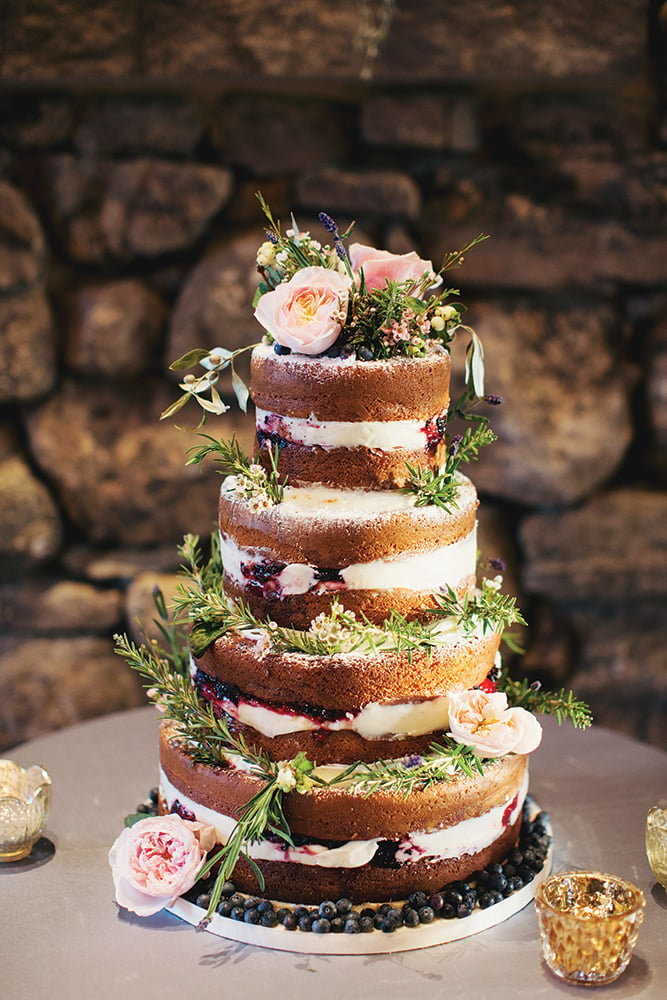 Photo Credit: Alixann Loosle Photography
This Massachusetts couple wanted the best of two worlds: a homespun wedding that would feel like a destination event for their guests. The solution? A rental property on Martha's Vineyard. "The couple are Cape Cod natives, just a ferry ride away, so they knew the spot well," says Jyl Deering, Boston-based designer for Chancey Charm Weddings. A family friend officiated. The groom made and hung the enormous drapery that adorned the dance barn. A local artisan hand-designed the signage. And the home had enough room for the entire wedding party and close family to stay for the weekend. "All of those things were important to the couple," says Deering. "They wanted to feel relaxed and comfortable, and they wanted that for their guests, too."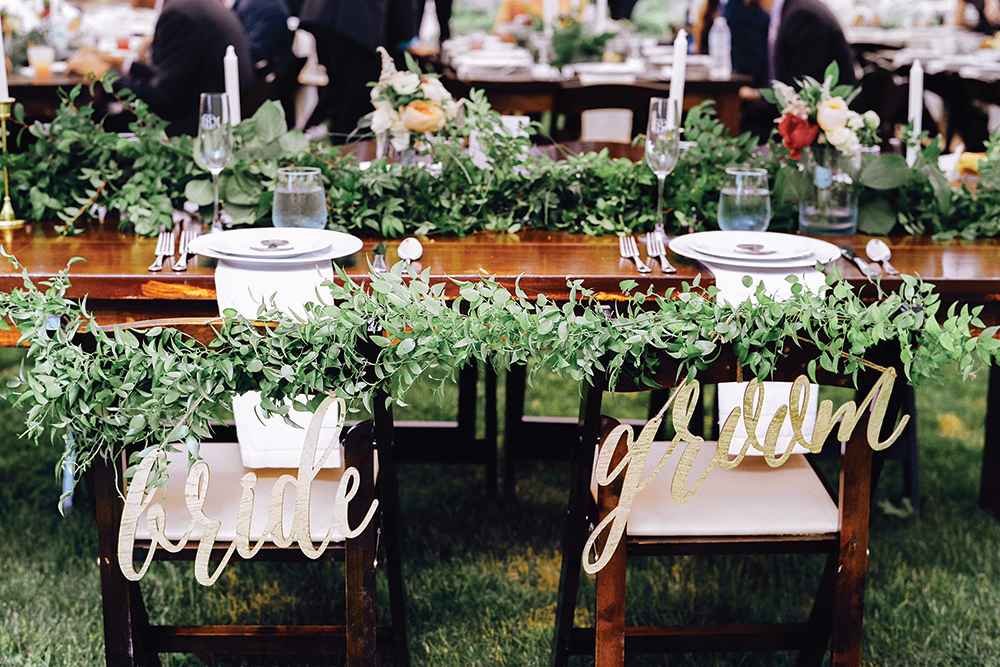 Even though the groom is an avid boater and the location was seaside, they didn't want to go overboard with an ocean vibe. "The only water reference was their favor — a gold anchor on each place setting," she says. Bare, farm tables were decked out in lush garlands of greenery and white candles. Loose arrangements of blush roses were more of an accent than a focal point. For a pop of color, Deering used a deep sangria red. The notice-me-hue made a dramatic appearance on the white tiered wedding cake. "They love the Vineyard for its artsy, laid-back vibe," says Deering. "They ran with that and transformed a favorite vacation spot into a place filled with personal touches."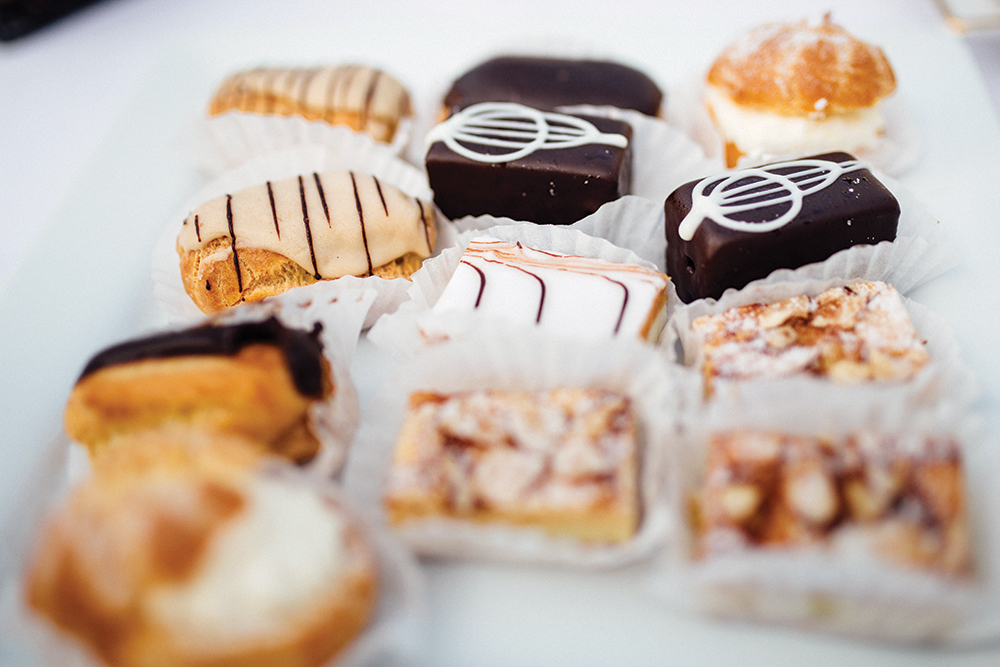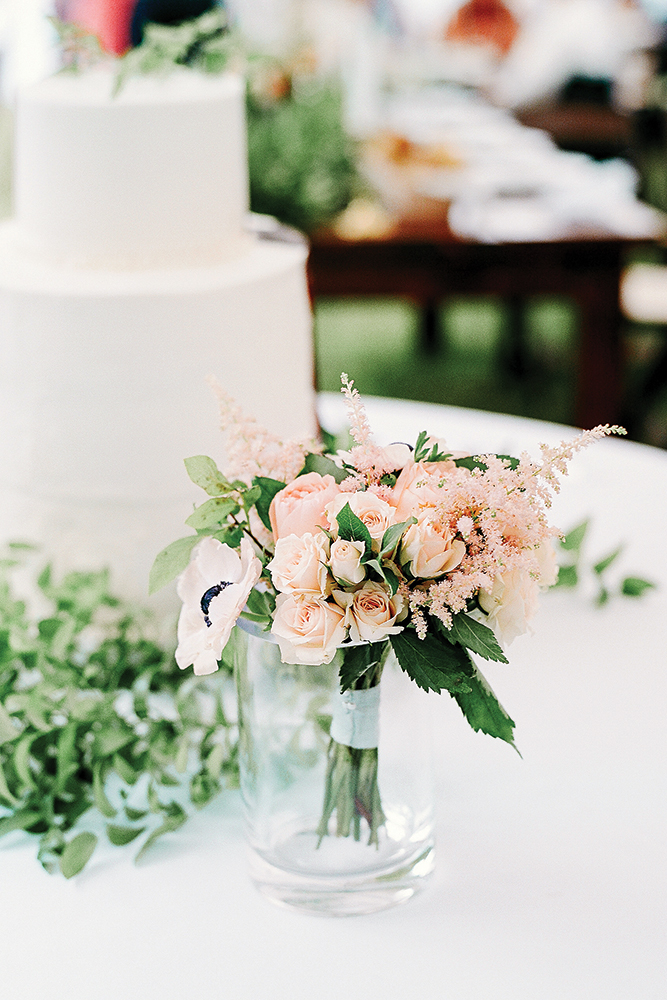 Photo Credit: Analog Wedding