Spiff up the backyard and polish the furniture: One of the best places to say "I do" is where you feel most relaxed — at home. We've found three dream weddings that are filled with romance and unique personal touches.
By: Debra Witt

Tropical Blend
When Brooklyn-based wedding planner and designer Jove Meyer got a call from a bride saying she wanted to hold a "Brooklyn wedding in Miami," he was all in. "The bride grew up in Miami but calls New York home, and she wanted the best of both worlds," says Meyer. What that translated to was transporting Brooklyn's understated party vibe of simple elegance to the bride's father's striking Spanish-Mediterranean home.
Meyer got busy meeting with local rental companies who could swap in vintage communal tables and glassware to give the reception a rustic-industrial sensibility. Even the flowers were minimalist.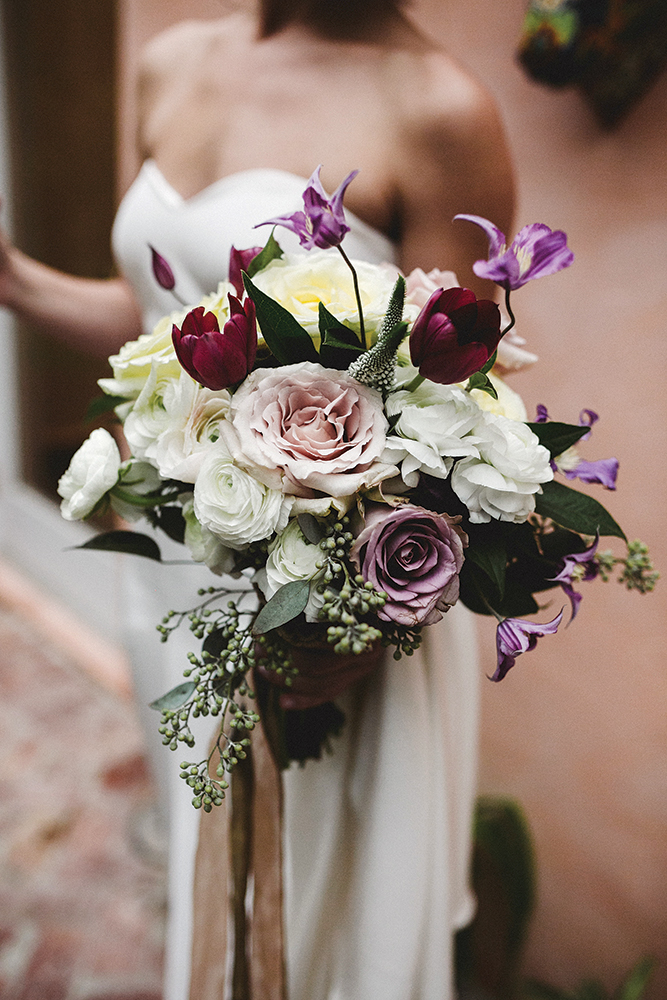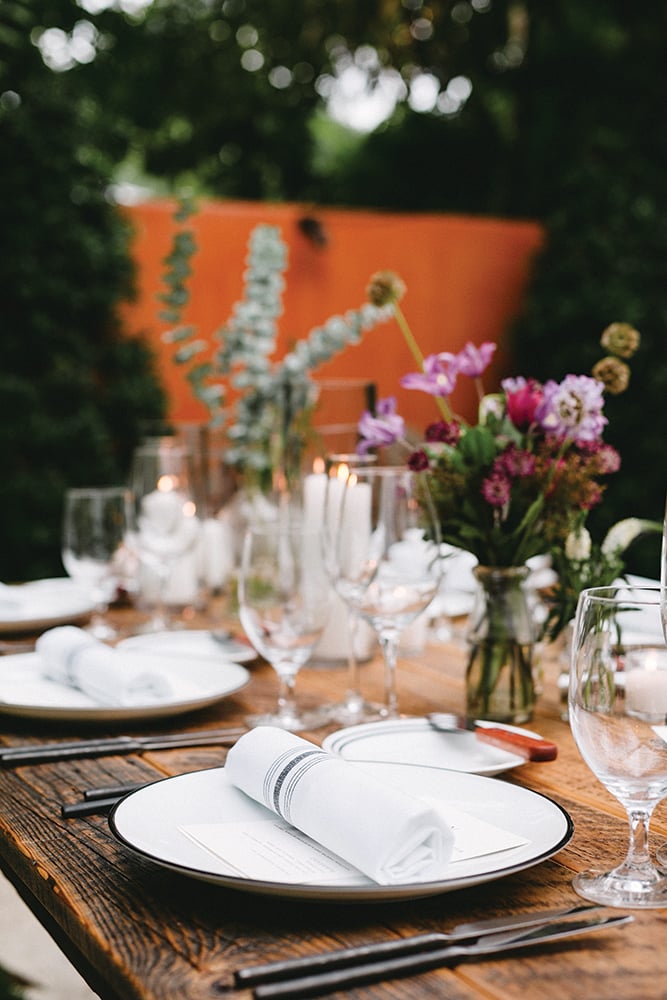 But his biggest undertaking was covering the pool with a sturdy, temporary flooring and faux grass. "I'm not sure many guests realized they were sitting down to dinner atop the pool, but we wanted that part of the evening to feel al fresco."
The intimate ceremony took place in the long, narrow living room, where the bride's father and brother surprised the couple with a moving duet on piano and trumpet. 
After everyone had a chance to wipe their eyes, it was time to party. Like true smart New Yorkers, Meyer and the bride convinced her dad that a backup tent was a must. Good thing, because that day it rained — a lot. Dinner went on as planned under the softly lit canopy but the cocktail hour moved from an outside balcony to a covered walkway and dancing to a Cuban band now took place in the living room. "In a way that was a good thing because the space is much cozier than outside — you couldn't not dance," Meyer says.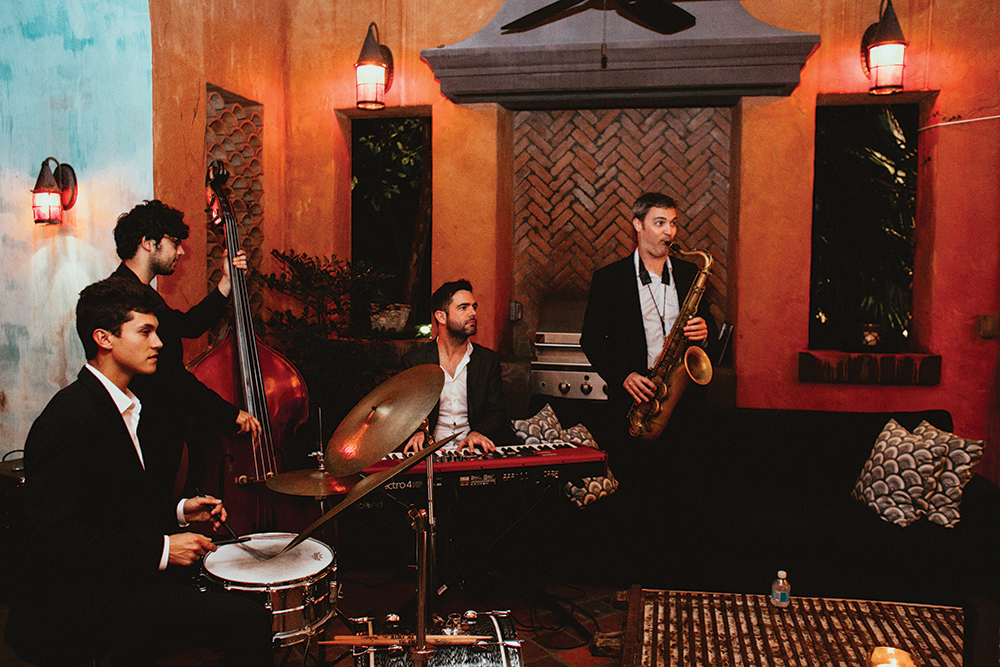 Photo Credit: Chellise Michael Photography 
Pages