Gatsby-Inspired Girl's Night in San Francisco
Laurel Niedospial's bachelorette party, which took place last summer, was ahead (or should we say backwards?) for its time. Bridesmaids Ramsay and Lauren Sloss helped organize the party, but it was a collaborative effort amongst the entire group. 
Her favorite moment: The bridesmaids told the 28-year-old to dress up in her favorite decade. A vintage enthusiast, she couldn't have been happier: "When else do we get an opportunity to wear a classy costume?" said Niedospial.
The girls got ready together at 4 p.m., then there was a knock on the door. Surprise! It was Niedospial's wedding photographer, who was secretly hired by the bridesmaids to capture the fun. They took some photos around the neighborhood, then went to dinner, karaoke, and capped off the night with cocktails. So did they play any games? "We drank, does that count?" joked Niedospial.
Photos by Christina McNeill.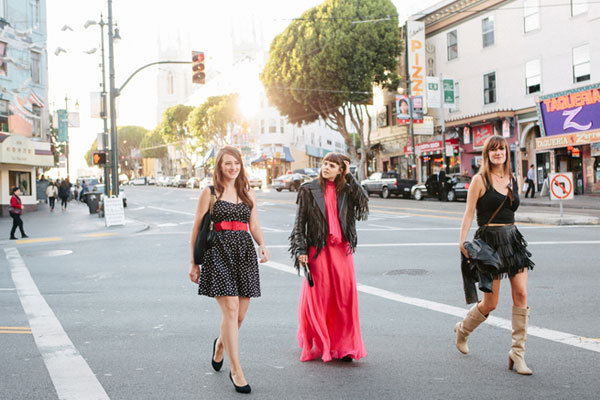 Bachelorette Party Essentials:
Outfits: The bride bought hers from Macy's especially for the party, but other guests just repurposed what they already owned.
 
Next: Check out another vintage-inspired bachelorette party you'll love! ►
Pages