Here's the scoop on engagement parties, bridal showers, bachelorette parties, and more!
By: Clare S. Jacobs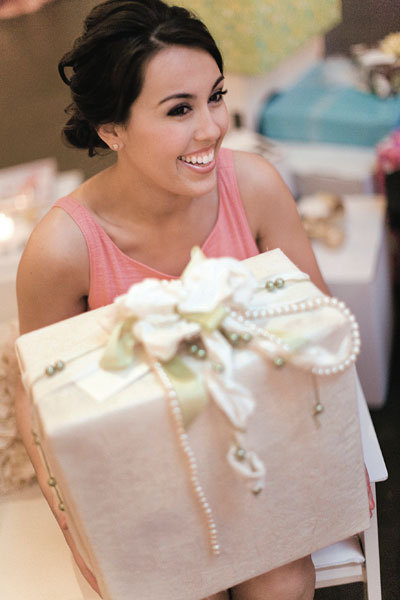 You're so focused on planning the wedding, but what about all those other events leading up to the big day? The good news is, for the most part, you shouldn't have to do much work for them. "Let your friends or family members have control over planning these parties— that's their domain as members of your bridal party," says Lindsay Longacre, owner and principal planner of LVL Weddings & Events in Irvine, California. "Trust them when it comes to décor, activities and food."
But if you're looking to point them in the right direction, or just want to know what to expect, use this pre-wedding party cheat sheet.
The Engagement Party
 
What it is: Exactly what it sounds like. Think of it as a kickoff to all the wedding events that will happen during your path to the altar. There aren't many rules about what it has to be like, though it's most popular to have a cocktail party at someone's home or a favorite restaurant.
Who hosts: An engagement party is often hosted by one or both sets of parents, but that is not a hard and fast rule," says Karen Bussen, celebrity event planner and wedding planner for David's Bridal. "If an aunt or a good friend wants to host the party, that's fine too." But don't expect someone to host one for you. Engagement parties aren't an obligation, and many couples today don't have one at all.
Who attends: Usually, it's the bridal party, family and close friends. Don't feel like you have to invite a ton of people—it's totally okay to keep this intimate. Just be careful not to invite anyone who won't be on the wedding guest list.
Why have it: "These parties are a great way to gather together your close family and friends to celebrate your recent engagement." says Longacre. It's especially nice to have if your families don't know each other well, so they can get better acquainted.
When to do it: Soon after you get engaged—most ideally within three months—after all, that's what the party's all about. But you might want to wait until you've set a wedding date, says Bussen. "Everyone will ask when it is."
Good to know: "One thing you may want to do is have a small registry ready, since guests might want to give you an engagement present," says Bussen. But remember that people are not obligated to bring gifts, so don't be upset if guests arrive empty-handed.
Photo Credit: Jessica Claire
Pages