Whether your favorite color is blue or you're a huge Breakfast at Tiffany's fan, you've come to the right place for bridal shower inspiration.
The bridal shower can be a sneak preview of your wedding day if you incorporate a key motif or color, like Kelly's party, shown below. Glam, feather centerpieces in a vase with suspended crystals were used instead of traditional flowers to reinforce the theme. We were instantly struck by the charming cake topper—a miniature pair of floral sling-backs.
Her mom, Patricia, and sister/matron of honor, Tricia, modeled the blue theme after the bride's beloved turquoise bridesmaid dresses. They kept it a secret from her until the day of the event.
"I loved walking into the venue and seeing all of the details, the faces of my family and friends, and being handed a beautiful, blue drink. The feeling of love was overwhelming and something that will never be forgotten," said Kelly.
Photography by Ashley Therese Photography.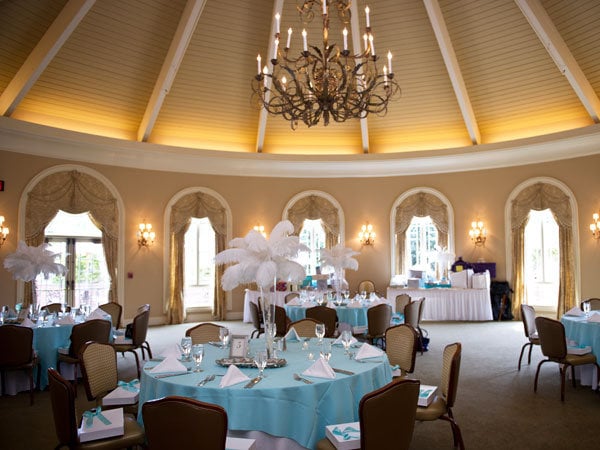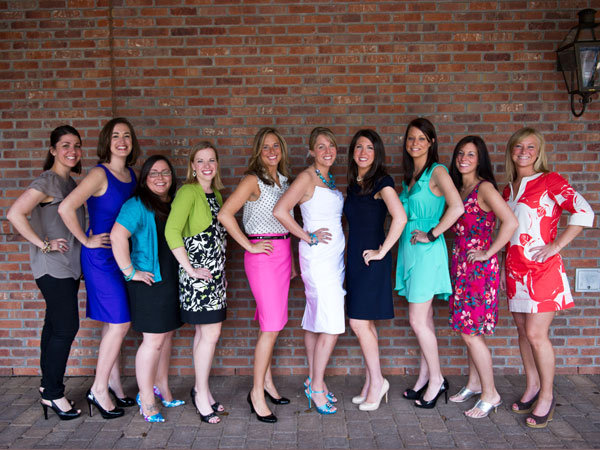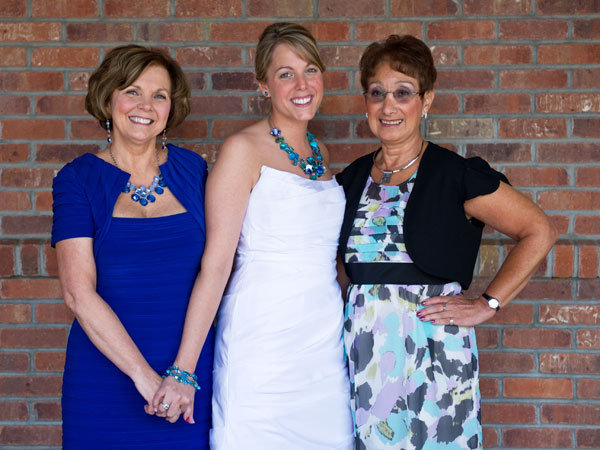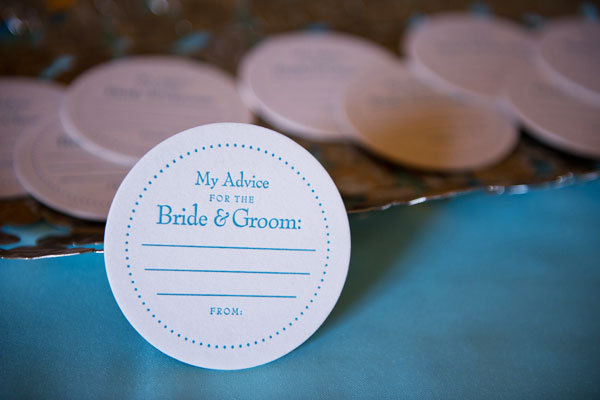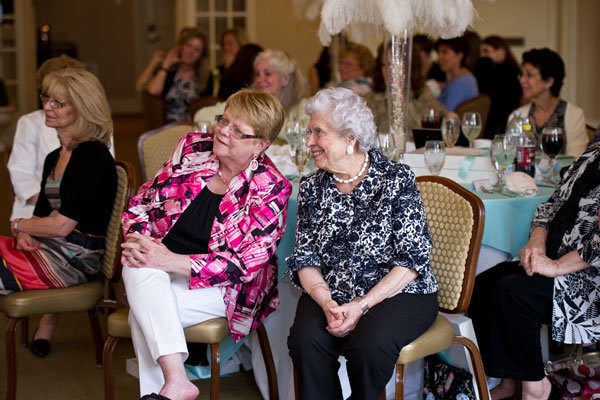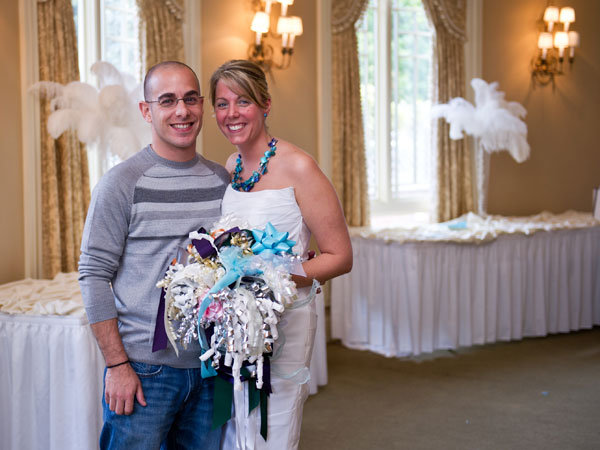 Bride-to-be Esther is a huge Holly Golightly fan, so Tiffany blue was a must at her shower. Nancy—her planner, bridesmaid, and former college roommate—was up for the challenge. For a sophisticated, modern twist on this popular party theme, she added butter cream yellow, blush and peach to the color palette. Best of all, every aspect of the party was budget-friendly, including the peonies (scooped up from Trader Joe's):
"Jane of Olive Hue Paper Goods helped to create the designs for all of the stationery and paper goods and I printed and assembled them at home, which definitely saved on costs. The bride wanted a dessert bar for her wedding but it was not in her budget, so we decided to splurge on one for her bridal shower. We ordered some delicious mini lemon cupcakes, red velvet cake pops and tiffany blue macaroons from Melody at My Sweet and Saucy, and guests loved them. We also packaged a single macaroon for each guest to take home as a favor and personalized them with individual nametags. I hand-made some paper-rosettes to hang above our food table and can't wait to use these for other events in the future. I feel like they make a huge statement on a small budget! You can find a tutorial by Posh Paperie, "
Vendor Info