Host an amazing bash inspired by the big screen!
By: Sharon Naylor
Bridesmaids are having so much fun coming up with creative themes for bridal showers. In particular, movie-inspired get-togethers are especially trendy. The bride's favorite movie or actress becomes the foundation of the party and can inspire everything from the décor to the menu, culminating in a special day she'll love.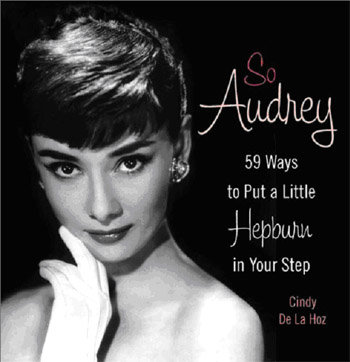 (Photo courtesy of Sharon Naylor)
1. Breakfast at Tiffany's
So what's the most popular bridal shower theme of all time? That would be Breakfast at Tiffany's, of course! All of the 'maids could wear their cutest LBDs, big black sunglasses, pearls, and upswept hair.

Your color scheme would be Tiffany blue, which you could incorporate into your tablecloths and napkins. For fun décor accents on your table settings, I love pretty floral cameras from Kodak to snap photos of all your guests. For the ultimate showstopper, design your cake to look like the iconic little blue box.
A fabulous favor for your Audrey-themed party is the new book So Audrey: 29 Ways to Put a Little Hepburn in Your Step, by Cindy De La Hoz, Running Press ($8.79, amazon.com). This budget-friendly tome is filled with fantastic quotes from the style icon and movie legend herself.
Pages