There are plenty of wedding vendors out there, but not just anyone will do. You need to find the right pro and negotiate for the best price so you can be sure that, when the big day comes, you'll get exactly what you want. These tips will help.
By: Elena Donovan Mauer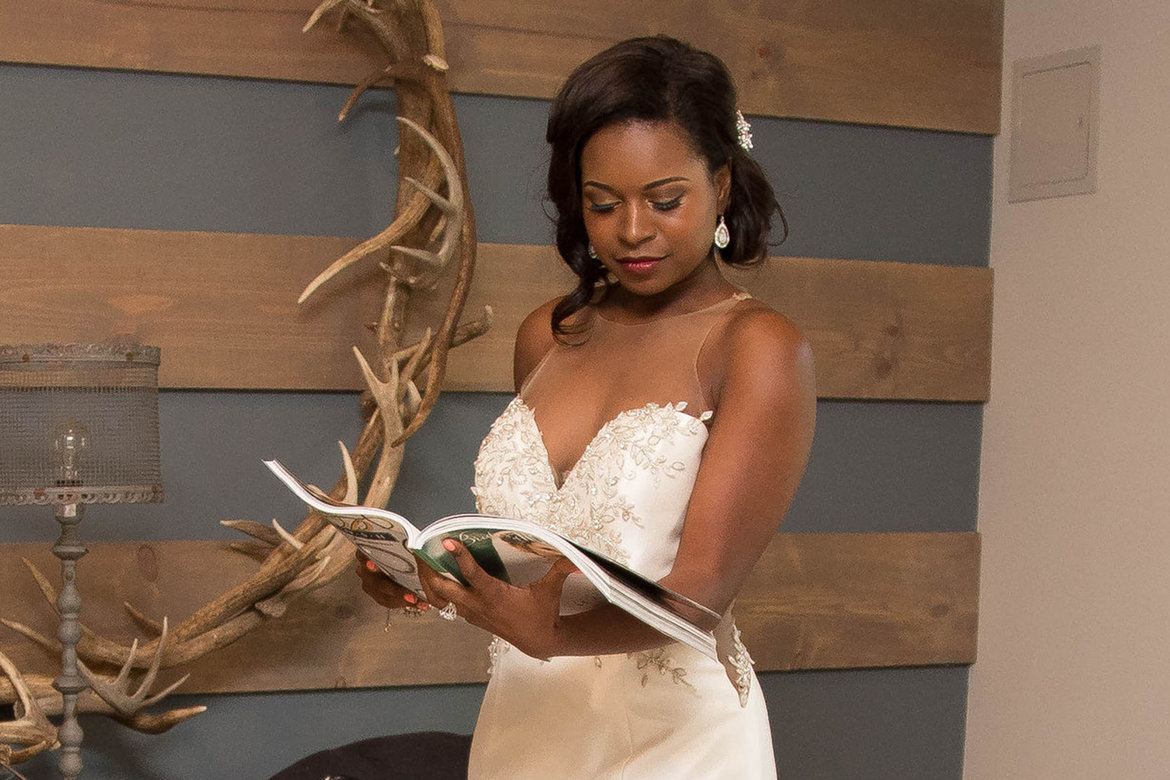 Photo Credit: Brandi McComb Photography
1. Set Your Budget and Style
Before you meet with any vendor, be sure that you've determined your total budget. Then, prioritize with your fiancé — if you're foodies, for example, you might spend more on dinner and cut back on flowers. And don't forget the wedding's style, such as South Beach-inspired or English country garden. "Even if you don't have a specific vision in mind, you should know your likes and dislikes," says Harmony Walton, owner of The Bridal Bar, in Los Angeles. "This is your event, and you want to make sure the vendor can carry out the job the way you want it done."
Related: Wedding Splurges: What's Really Worth the Cost?
2. Comparison Shop
For some vendors, especially photographers, you can call ahead to find out the fee for a package of services. For others, like florists, you'll need to meet with the pro and get a price quote for the services you decide upon. Either way, visit several vendors for each service to get an idea of their work and prices. Always check a vendor's reputation with the Better Business Bureau, and request the pro's references (and be sure to call them!). "Comparison-shopping is critical," says Shirit Kronzon, Ph.D., coauthor of The Bargaining Bride. "That's how you'll know what other vendors charge for the same services. If you can say, 'This price surprises me because so-and-so offers the same package for less,' your vendor may give a little on the price — or add something extra, like another hour of photography."
Be sure to stick to your original plan. "There's a vendor that is a perfect match for every couple," says Walton. If you can't get what you want from a vendor in your price range, or if the person seems difficult to work with, keep shopping around.
Related: The Order Matters: Exactly When to Book Each Vendor (and Why)
3. Cover the Details
Discuss all the details of the services your selected vendors will provide, and be sure you fully understand them. If you're purchasing a package, find out how many hours are covered, and whether there are any inclusions you haven't discussed, like free champagne in the limousine. Always ask about any extra fees before you put anything in writing — some caterers may add corkage or cake cutting fees, for example.
When you're ready to sign on the dotted line, check that all the specifics are included on the contract—in as much detail as possible. The contract must include the date, time of delivery or arrival, number of hours of service and a description of the goods you're paying for. Also, be sure anything you don't want — say, carnations — is on there, too. That way, you'll know what to expect on the big day.
Related: 6 Things You Should Know About Wedding Contracts
4. Avoid Rip-Offs
Don't fall for tricky tactics, says Kronzon. Here's how to get savvy.
Putting On the Pressure: A vendor may try to rush you into putting down a deposit by offering a "today only" deal, or telling you they're about to book up. Calmly explain that you need time to think it over. Don't make payments for anything unless you're sure you want it.
Making Nice: Some salespeople may act friendly just to make a sale. "Don't buy a dress you're not completely in love with simply because the salesperson paid you a compliment," says Kronzon. Shop around for a gown you know you love and that fits your budget.
Tacking On Charges: A vendor may unexpectedly add a little extra to the price you've agreed upon and explain that it's for taking group photos at the tables, for example. "Be nice but firm," says Kronzon. "Say you'd like to avoid paying the fee and ask to have it waived." You can bring up the fact that you can get a better rate elsewhere, if that's the case. Or say you'll pay for the additional shots, but you'd like some extra prints as well.