Your love may be rock-solid, but early married life can be earthquake-prone. Here, nine surprising shake-ups-plus how to keep your feet on the ground.
By: Victoria Clayton
Gripe #4: Has he said "sayonara" to sex?
The scenario:
When Jane married Ray, she envisioned plenty of late nights spent lovemaking, like they'd enjoyed on their honeymoon.
Newlywed or not, however, Ray was exhausted from a new job and a long commute. Most nights, he could barely keep his eyes open until 10pm, which tended to put a damper on the torrid nights Jane craved.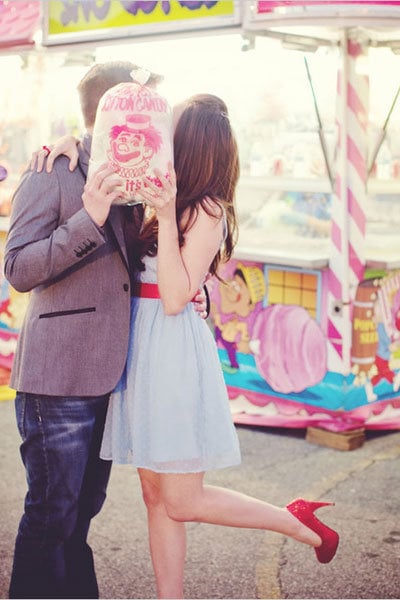 Photo by: Aharon Hill Photography on Wedding Chicks via Lover.ly
Expert advice:
"The priorities of the relationship can change quickly after marriage," says Gail Prince, M.Ed., coauthor of Soul Dating to Soul Mating. Once a couple weds, it's inevitable that they move on with their lives. That doesn't mean sex is less important, just that it now has to fit into the schedule just like jobs, family responsibilities, chores and sleep.
"Not that there won't be passion," says Prince, "but it won't always be top priority."
When you're dating, you might be able to rely on spontaneity for sex. In a marriage, however, lovemaking often has to become a consciously planned activity.
Prince suggests Jane and Ray fit in time for romance and sex. They can make sure the television set is off well before sleep time or agree to take a day off together and spend it in bed.
Next: What to do when you don't share pastimes in common ►
Pages