If you're lucky enough to have your grandma with you, she likely holds a special place in your heart — yet she doesn't tend to have a special place within the traditional wedding roles. Honor the relationship you have with your grandmother and make her feel special on your wedding day with one of these unique ideas.
By: Kristen Klein
Flower Girl
One of our favorite twists we've seen is grandmothers taking on the role of flower girl. It's unexpected and guaranteed to put a smile on everyone's faces.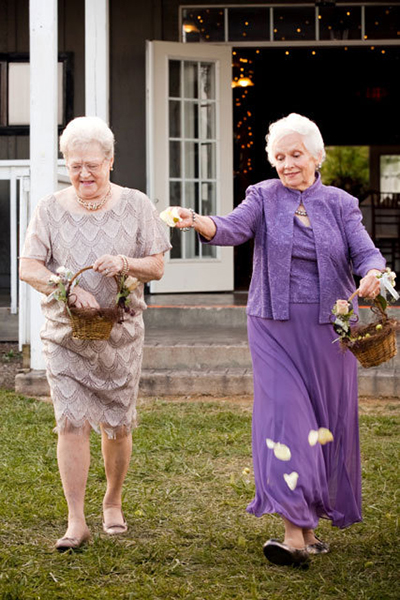 Photo: Genevieve Leiper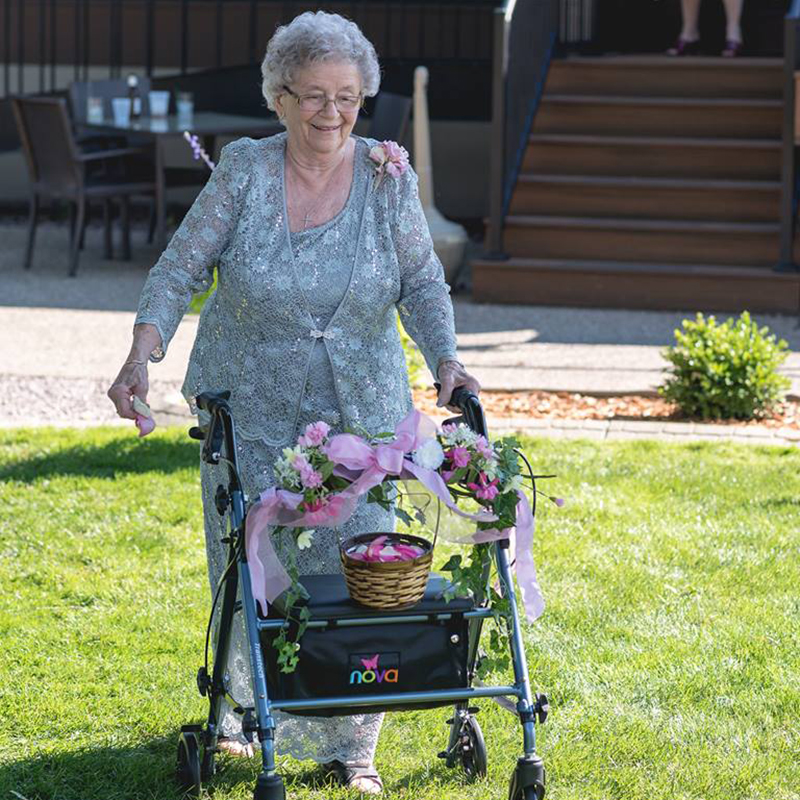 Photo: Little Rascal Studio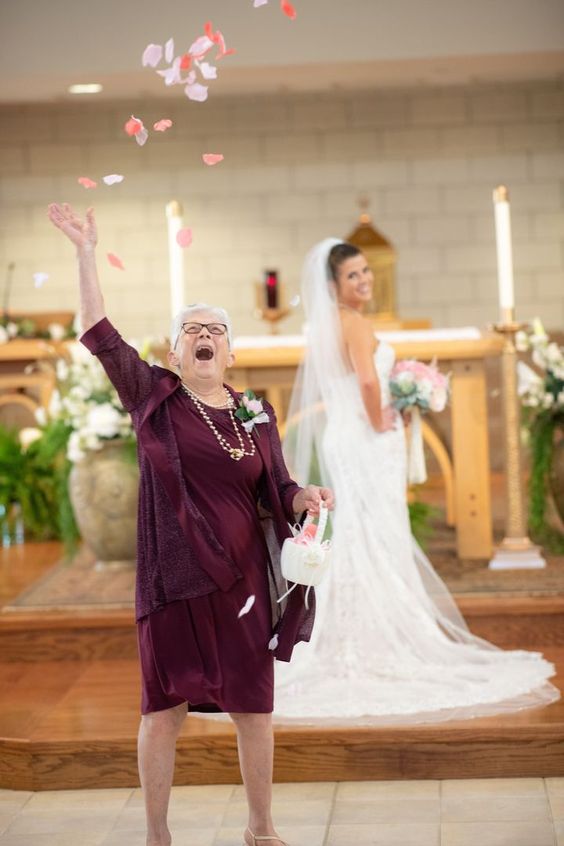 Photo: Thomas Felts Photography
Family Recipe
Is your grandma known for her secret meatball recipe? Ask if she'll share it with your caterer – or even cook it herself – so that everyone can indulge in your favorite family recipe on your big day. Plus, maybe you'll get lucky and she'll include a copy of her secret recipe in your wedding gift!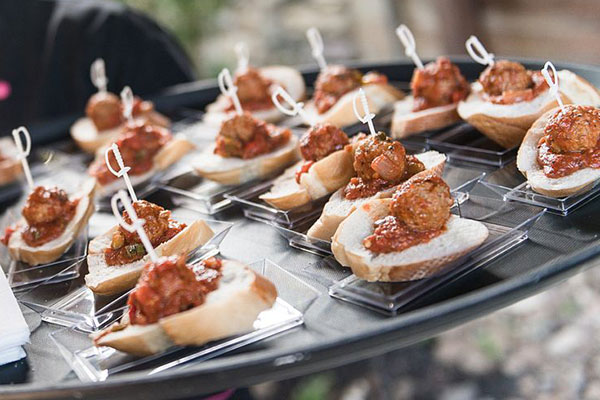 Photo: C. Baron Photography
Something Borrowed
Vintage-inspired accessories continue to dominate the runways, but there's nothing quite like the real thing. If your grandma still has her wedding veil, wearing hers is a wonderful way to honor your family history.

Photo: Amber J. Photography
Or see if she'll lend you a special piece of jewelry. Even if it doesn't fit or isn't quite your style, you can always incorporate it into your bouquet.

Photo: Ladeda Fine Art Photography
Special Dance
Your wedding may already feel inundated with special dances, but we have a feeling no one will mind sitting through this one. Give the groom a designated dance with one of his grandparents, or the bride a dance with hers – or invite all the grandparents out on the dance floor and spend some special time with each of them.

Photo: Choco Studio
If you're lucky enough to have grandparents who are both still alive and married, honor them by playing their wedding song and inviting them to share a special dance by themselves.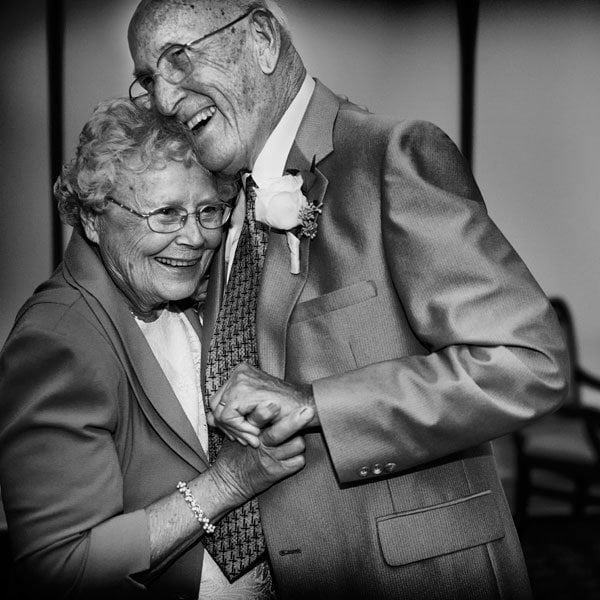 Photo: David Schwartz Photography
Multi-Generational Photo
Maybe your grandma doesn't want all eyes on her during your wedding. Instead, incorporate her in a special photo op. Gather all of your parents and grandparents, and have each pair hold up a photo from their own wedding day.

Photo: Snappy Shots by Bev
Invite your grandma to get ready with you the morning of your wedding, and be sure to capture her first look at you in a wedding gown on camera.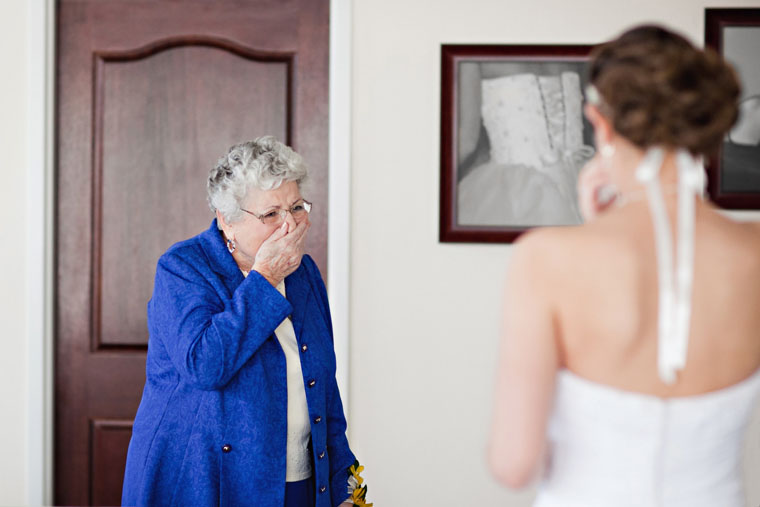 Photo: Maria Vicencio

Photo: Dreamlove Photography
Another frame-worthy idea is this multi-generational shot with your mom and grandma showing off your rings.

Photo: Joshua McCoy