Your wedding vendors truly want you to have the best day ever. Here, they share the questions the important questions you should be asking.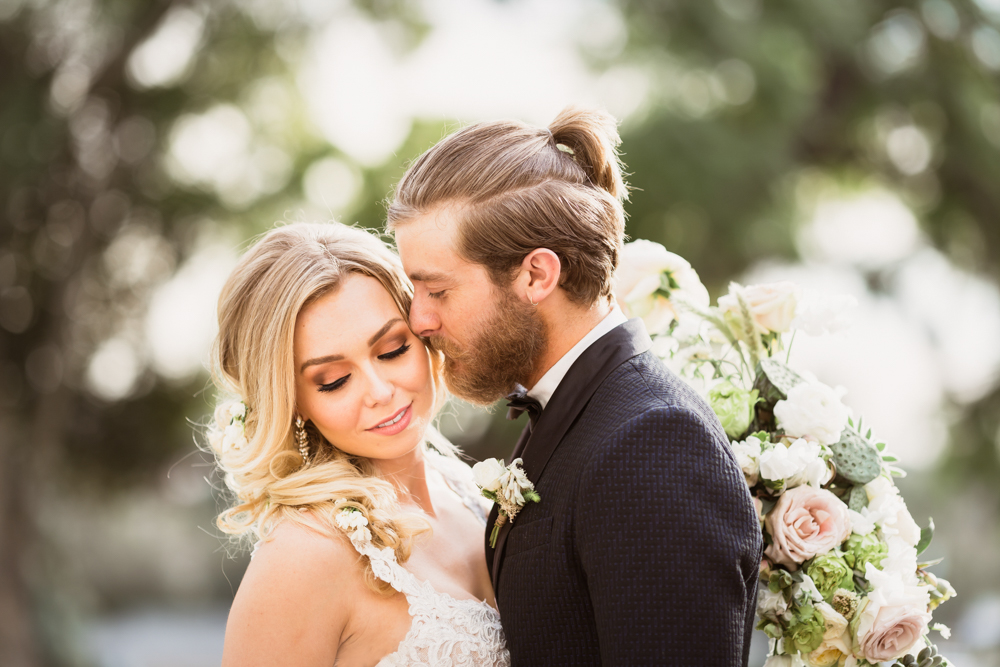 Photo: Lisette OC Photography
Do you carry backup equipment, or is there a second shooter included in our package? "This is always a good question to ask your wedding photographer! Life can sometimes throw unforeseeable problems, but that's the last thing you want on your wedding day. Ensure the photographer you select carries extra lenses, batteries, or another camera. Also, you can ask if a second photographer is included in your package. This will ensure every unforgettable moment is captured," says Lisette Gatliff of Lisette OC Photography.
Are you licensed and insured? "You'd be surprised how many 'hobbyists' are present in the wedding industry — i.e. vendors that are just doing this service on the side or for fun rather than operating a professional, legitimate business. While they might be talented, this isn't really the safest bet for you and your wedding day. For such an important day, you don't want to leave anything to chance. That means you're going to want professional vendors that have legitimate contracts, references, and credible examples of their work," recommends Michelle's Catering.
How many events do you typically book in one weekend? "This is a big one that is important to find out ahead of time! Many vendors are able to take on multiple events in one weekend or even in one day; for example, a wedding cake bakery might be able to create two cakes for different weddings on the same day and send their delivery team to drop off each cake. However, there are some vendors that this just won't logistically work for because their presence is needed during specific hours of your day, or even all day. Check in with your vendors ahead of time to find out how many events they typically book in a weekend, and if more than one, ask about the logistics to make sure you'll feel comfortable and taken care of on your big day," says Michelle's Catering.
Who will my main point of contact be leading up to and on the wedding day? "This question is crucial, both for you and your other vendors! If you're hiring a wedding planner, they'll need to know who you've been in contact with for each vendor to make sure they can help with communication as they finalize your details. Especially if you're hiring a larger vendor company that might have several team members, it's important to streamline your communication and focus on one specific person that you'll be working with who will most closely know the details of your event and be able to answer your questions," advises Michelle's Catering.
What are the differences in your packages? "It is so common for brides and grooms to get mixed up between the different packages vendors offer — don't hesitate to ask vendors to explain what's included in their different levels of service to make sure you're getting what you need!" says AJ Williams, Founder & Creative Director of AJ Events.
In your professional opinion, what do you suggest for my wedding? "This is a valuable question that couples might not think to ask! Vendors are professionals that have years of experience successfully working on so many weddings, and chances are, they've worked with couples like you before! Asking your vendors what they suggest for your wedding based on your vision, budget, style, etc. is not a commitment — it doesn't mean you're required to move forward with everything they suggest. But it might provide insight into ideas you hadn't considered before," says Williams.