Photo: Sposto Photography via Weddings by Susan Dunne
Treat them to a weekend getaway. "Let's go, girls! Take your girls on a weekend getaway to ask them to be a part of your special day. And make their weekend special with champagne, customized tote bags, and fun sunnies! Don't forget to wear your bridal swimwear, and maybe even splurge on matching cover-ups for your girls. They are worth it, and the pics will definitely be Insta-worthy," says Kat Platt, Co-Founder & Designer of Bliss-On by Kat Platt.
Offer up a personalized gift. "Presenting your friends with a personalized gift is the perfect way to ask them to be your bridesmaids. From custom hangers to a DIY gift box, there are a variety of ways to present them with something unique to them and to your wedding," says Lisette Gatliff of Lisette OC Photography.
Send a bouquet of flowers in your wedding colors. "What better way to get your best girls excited for your wedding day (and for their role in it!) than by sending a beautiful bouquet with a 'Wedding in a Box' branded with your wedding colors and graphics, filled with mini bottles of bubbly and white chocolate popcorn sprinkled with champagne sugar that "fizz" in your mouth, along with a handwritten note asking them to stand by your side," says  AJ Williams, Founder & Creative Director of AJ Events. "It's the perfect sign of what's to come on the wedding day itself, and it'll be a sweet, sensory-filled reminder over the next week about the excitement you're feeling and how happy you are to include them and pop the bubbly with them!"

Photo: Rebecca Theresa Photography via Feathered Arrow Events
Keep it about them! "Consider creating gift bags curated to each of your bridesmaids' tastes and interests to showcase how well you know them and how important they are to you," says Williams. "For your wine-loving friend, pop the question with a personalized wooden wine crate filled with her favorite wine or a vine box filled with nine sleek tasting tubes of global fine wines. For your sister that loves to spend all her time in the kitchen, gift her with a glass cloche etched with her name or initials and a set of kitchen towels in her favorite color. Personal, thoughtful items will mean that much more to each of your bridesmaids!"
Involve your furry friend. "We had a couple using WedBrilliant.com to plan their wedding, and they were huge dog-lovers! Many of the bride's best friends had dogs, and they used dog park playdates as a way to socialize and catch up. On one of these occasions, the bride sneakily tied ribbons around each of her friends' dogs' necks that read: 'Romeo (her dog) and I couldn't imagine getting married without you standing by our side! Will you be my bridesmaid?' It was definitely photo-worthy and a great way to tie in their love of their pets!" says Melissa Wilmot, Founder & CEO of WedBrilliant.
Make it a group experience. "Asking your bride/grooms tribe to be part of your big day should be fun! We tell our couples to make it fun and perhaps have an experience with their group. Perhaps is having a brunch or a spa day or even doing a wine day trip," recommends Weddings by Susan Dunne.
Gift a relaxing experience. "We are guessing your bridesmaids are super busy women; those modern female warriors who rarely have downtime. Give your crew an experience of self-care to help them unwind. Craft Lab Co.'s Girls Night Candle Making Kit includes four candle-making kits (additional kits can be purchased a la carte) using sustainable packaging and non-toxic candle ingredients. After they're done, each bridesmaid will have a candle she can enjoy in her home, and think of you every time she lights it," says Kendra Martin, Founder of Craft Lab Co.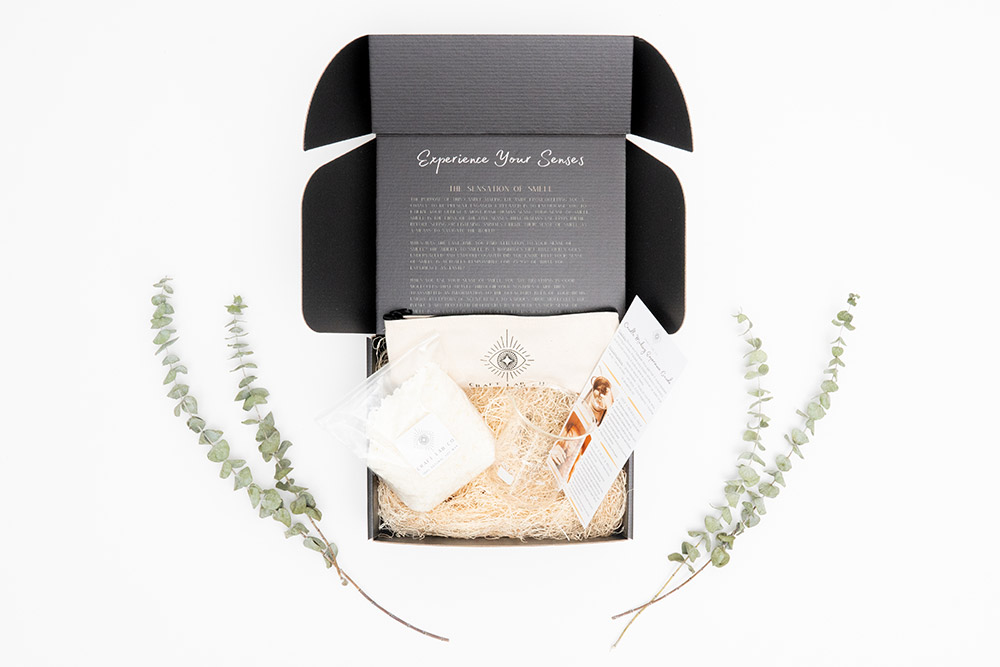 Photo: Craft Lab Co.

Opt for pre-made or handmade gift boxes. "The most Instagrammable way to ask your friends to be your bridesmaids is with personalized gifts or a really cool gift box of all their favorite things! You can find some pre-made gift boxes online to send to your girls, or you can put them together yourself. If you know what each of them loves, put that together in a cute bag or box from their favorite foods, drinks, a gift card or a robe, jewelry, etc.," says Kari Dirksen, CEO and Lead Planner of Feathered Arrow Events.
Share the news over a great meal. "I love the idea of sharing important news over a meal. Lots of great restaurants have private dining rooms, giving you and your friends a chance to wine, dine, and say yes to your big question," says Ashley Lachney, Owner of Alston Mayger Events. "Think of how you want to ask! Maybe we have a special pastry made, and your question is in icing on top? Maybe staff comes in all at once for a big reveal to each attendant? Maybe each person gets a miniature champagne bottle with a custom label? The sky's the limit!"