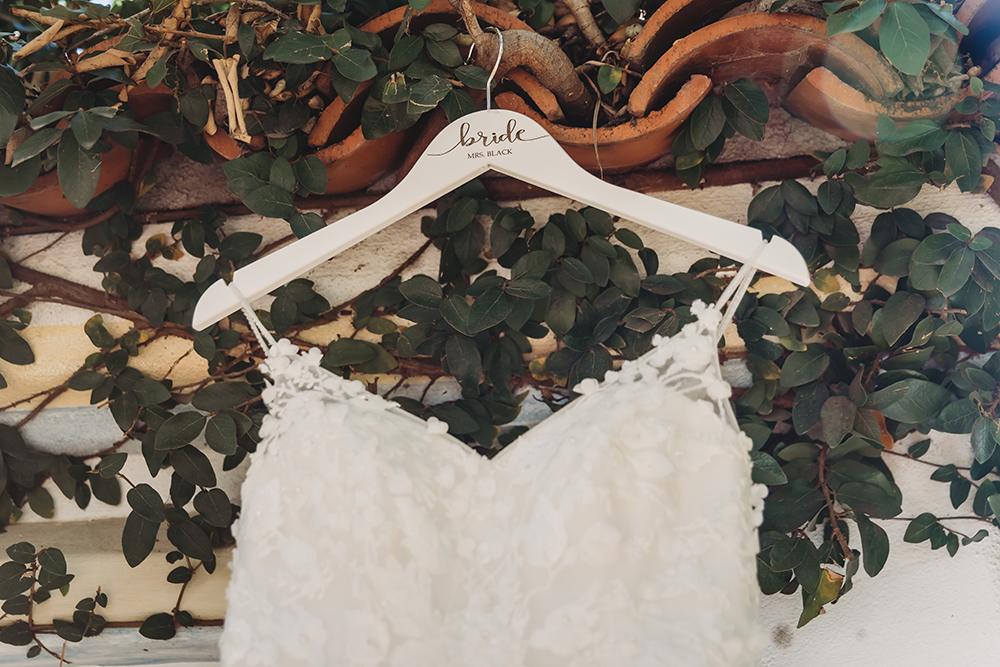 Photo: Lisette OC Photography
A hanger for your gown. "Don't forget to pack a nice hanger for your wedding gown! Whether it's a simple wooden hanger or a customized one, your wedding images will thank you for it!," says Lisette Gatliff of Lisette OC Photography.
An actual checklist! "Getting ready for the biggest day of your life can be stressful, but there are some things you can do to make it easier. Make a checklist in advance! It's one of the oldest tricks in the book because it works. The best way to make sure you don't forget something is to write down everything you need," says Matt Ramirez, SVP of Marketing of Generation Tux.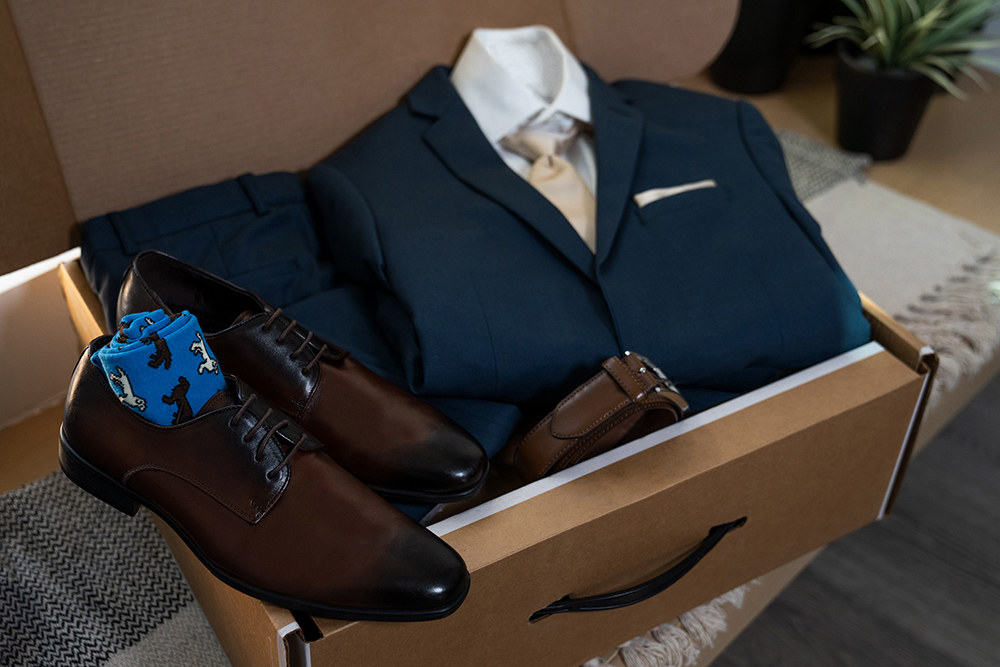 Photo: Generation Tux
Marriage license. "This is crucial! Do not forget your marriage license — a helpful tip is to put your marriage license in a colorful folder ahead of time and place it near the other items you're packing to bring on the wedding day; you won't be as likely to miss it if it stands out," says AJ Williams, Founder & Creative Director of AJ Events.
A handheld steamer. "From your gown to bridesmaids gowns, a handheld steamer will be extra useful on the wedding morning," says Williams.
Pain relief! "You plan every detail to make your wedding day perfect — but what about the things you can't control: your head pounding from a night of nervous sleep the night before, an aching back from standing for hours at the rehearsal dinner, or worse... cramps from 'that time of the month' creeping in?" warns Suzy Holman, Founder of jovi. "Skip downing pills on an already nervous stomach, and stick on a Jovi patch!"
On-the-go jewelry care. "As a bride who got married with a dirty and dull ring, it is so easy to overlook this little detail, but it is one thing I regret the most. It is so important to clean your ring the morning of your wedding day," says Brea Fullerton, Founder + CEO of Shinery. "Your ring is the most powerful symbol of commitment and everlasting love, and you'll want it to shine its brightest as you are exchanging vows."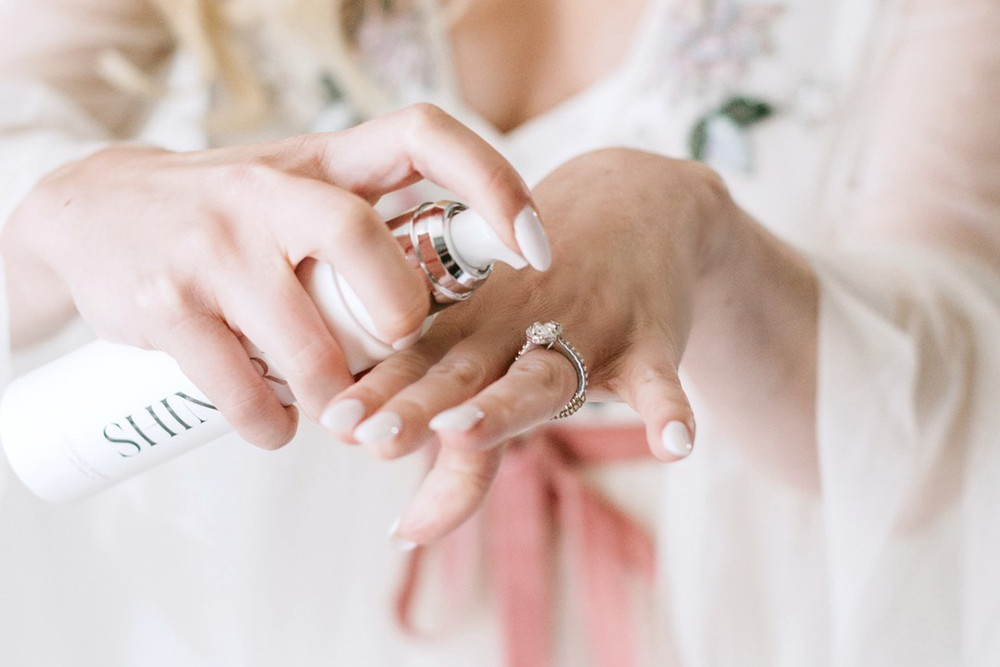 Photo: Jessica Bordner via Shinery