It's pretty clear now: artificial intelligence is here to stay. We're seeing a new wave of technological advancement that is becoming more and more a part of our everyday lives. But can AI be useful when planning your wedding? We asked top wedding experts for their thoughts.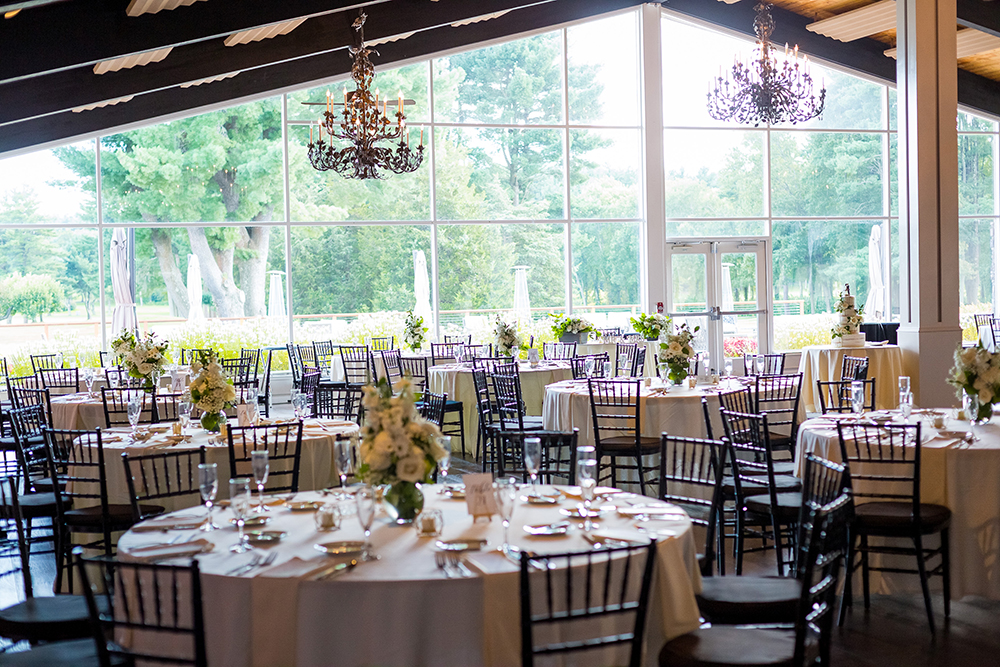 Photo: Classic Photographers
The Dos of Using AI for Wedding Planning
"A great use for AI while wedding planning is to quickly get usable ideas for activities, meal plans, wedding themes, popular first dance songs, color palettes, etc. Unlike search engines, AI engines can scour available web content and present it in an easy-to-understand list without having to open every web page to find the information you're looking for. It's an easy way to save time and help narrow down which items on the list are worth diving deeper into with your favorite search engine." —Sharon Yancey, Flor Amor
"Difficult conversations can sometimes, unfortunately, be a part of the wedding planning process. You may find yourself in a position where you have to explain to someone why your wedding is kid-free or why there isn't space for everyone to just bring a guest. It just comes with the territory, and admittedly, tensions can run high. Believe it or not, AI can actually be great for helping you with having these conversations. You can plug in an unguarded version of how you feel and what you want to say, and ask AI to reword it with a more appropriate tone and language." —Kevin Dennis, Fantasy Sound Event Services
"Let AI be your editor, not your writer. While there's currently no substitute for good, human writing, AI is very good at editing and suggesting changes. We recommend writing your speech first and then asking the AI to suggest improvements to grammar and flow. AI can also identify specific areas that could benefit by adding more personalization." —Brian Franklin, Vows & Speeches
The Don'ts of Using AI for Wedding Planning
"Don't place wedding gowns on yourself virtually. You should go in person to do any dress fitting. Seeing yourself in your dress is very important." —Ashley Ice, Ashley Ice Photography
"Don't rely on AI for anything for which you need current information. The most popular AI engine, ChatGPT, is current only up to 2021. And, although 'intelligence' is in the name, it's really only formatting available information rather than generating new information. That means the information may not be accurate or even applicable to your prompt." —Sharon Yancey, Flor Amor
"Don't let AI write your vows or ceremony script. These moments are too personal and too emotional to leave in the hands of a computer. AI-generated vows and ceremonies tend to be generic and formulaic. Instead, write it yourself and get AI to help you with improving the grammar or flow (or get help from an actual writer)." —Brian Franklin, Vows & Speeches
"Do not rely on AI when designing your tablescape. While it will give you a great general idea, nothing is the same as an in-person mock-up of your florals, rentals, and paper products. Being able to touch and feel your table settings in person will make a world of difference." —Nora Sheils, Rock Paper Coin, Bridal Bliss
"Don't ask your photographer to place your portraits in locations that are not real to the wedding day. For example, you had your wedding downtown, but you want it to look like your wedding portraits were taken in Tuscany." —Ashley Ice, Ashley Ice Photography
Wedding planning is difficult, and AI can either ease the process or add another layer of complexity. It all depends on how you choose to use it. As a general rule, treat AI as a guide. Use it for inspiration, tweaking, and other general tasks. Any big decisions should be left to you, your fiancé(e), and your vendors. After all, getting married is one of the most personal events of your life — those special details should be left to a person.