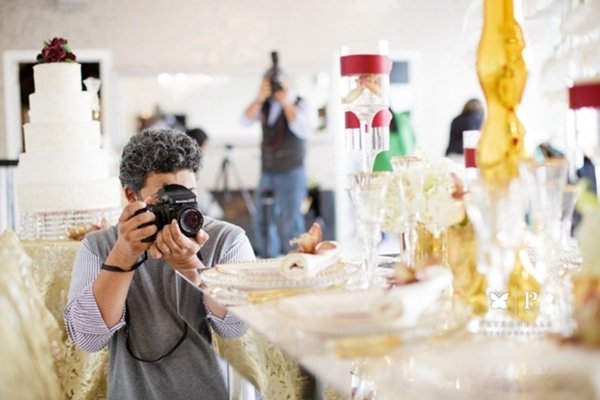 Tip of the Day: When you're planning your catering budget, factor in feeding your vendors! "This is something that is overlooked at many weddings. Making the vendors happy will ensure they will be at their best and shows your appreciation for their hard work," says Lou Lomibao from SnapKnot.com.
Arrange to have your photographer and videographer seated at a table close by so that they don't miss out on capturing spur-of-the-moment action (e.g. impromptu speeches, kisses, epic dance moves).
Plus, check out 30 Unexpected Costs Brides Forget to Budget For.