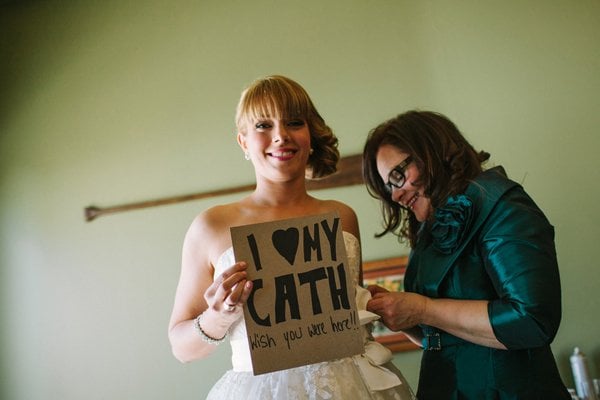 Photo Credit: Julian Kanz Photography
Tip of the Day: If a friend or family member can't attend your wedding — whether it's because they're elderly, ill, giving birth soon, etc. — show them that they were missed. You could take a photo with a personalized sign, as pictured above, or have a quick Skype chat with them on the morning of your big day. The groom can do this for his absent buddies as well. They'll be so touched that you took the time to give them a special shout-out!
See how to Honor Other Guests Who Aren't in Your Wedding. Visit sharonnaylor.net for more great tips and advice!