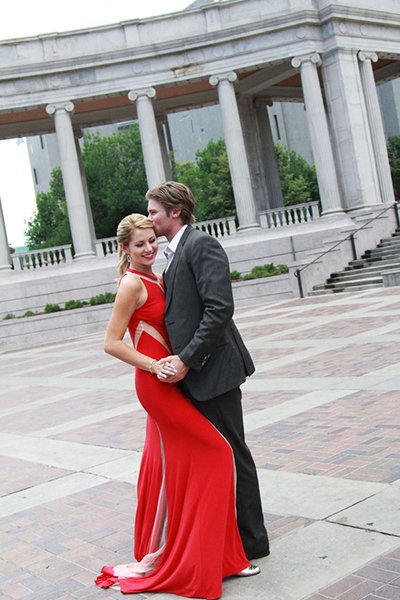 Photo by: Callie Riesling Photography on Society Bride via Lover.ly
Tip of the Day: Start a new Valentine's Day tradition that you'll keep going all throughout your marriage, whether it's trying a new activity together, pampering yourselves with a couples massage, going out to an elegant restaurant or cooking a candlelit dinner. (Traditions are shining moments in a marriage—they give you celebrations to look forward to.) Bonus points if you slip into a pretty red dress, which can make it feel even more festive!
Plus, check out 20 Cheap Date Ideas. Visit sharonnaylor.net for more great wedding tips and advice.