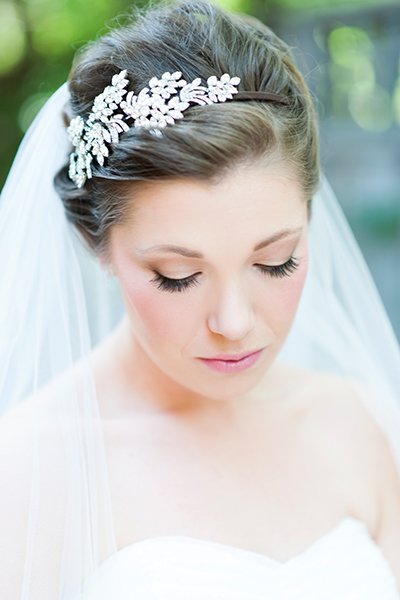 Tip of the Day: A popular trend now is to get eyelash extensions, which are individually bonded with your natural lashes (much like hair extensions). But master lash guru Suzette Zuena, owner of Lash House Beauty Boutique, recommends that you have these applied at least two weeks before your wedding in case you have an allergic reaction to the adhesive and to ensure that they're comfortable for you.
If you choose the more traditional false eyelashes, opt for individual pieces rather than strips to withstand a torrent of joyful tears on an emotional day.
Plus, check out the 25 Biggest Makeup Mistakes.