Determining the size of your wedding depends on your budget, personality, and social circle. But no matter how many guests you'll invite, it will be a blast! Here, wedding planners break down the pros and cons of each size category, along with tips on how to make your event memorable.
By: Stefania Sainato
Mid-Sized Wedding
"A mid-sized wedding with around 100 guests can feel like the best of both worlds. You and your fiancé will be able to spend one-on-one time with each guest but still keep up an energetic party vibe," say the pros at Cloud Nove Events. Another big draw is being able to accommodate family and work obligations, such as your parents' pals and your boss, who you just had to invite.
Include conversation-starters to make guests feel welcome and encouraging mingling. For example, you could showcase a seating chart that utilizes your guests' home state, fun "get to know the couple" games at each table or interactive entertainment, such as a cigar-rolling vendor.
Having a larger crowd brings a whole new energy, which means your dance floor will be bumping. One motivational tactic that pro planners use is incorporating a song request line on your RSVP card or website. "There will be enough people there that folks won't feel like they're the only ones dancing, but not enough so that the DJ can't still do their thing. Guests will be so excited when their jam comes on!" Millican says.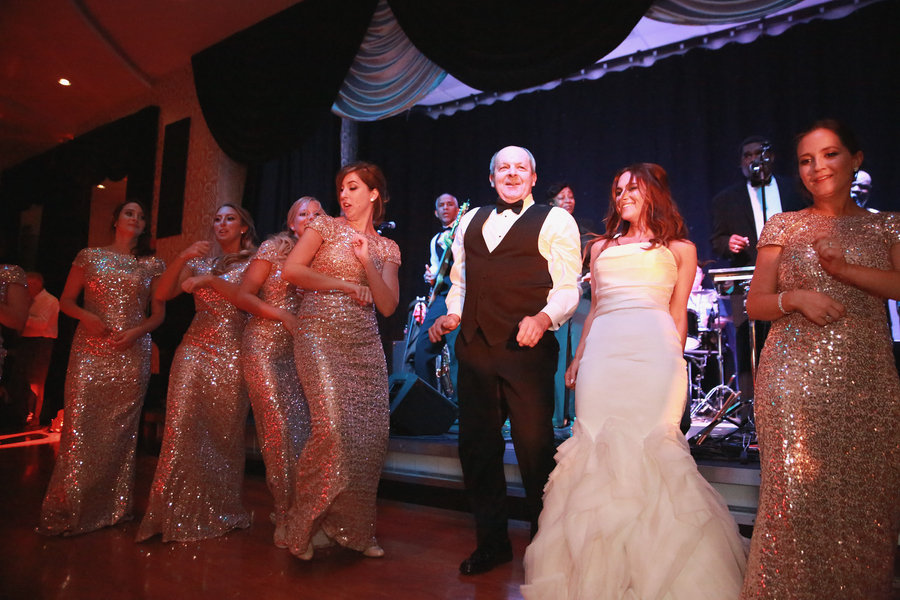 Photo Credit: B. Jones Photography
Games are popping up at weddings across the country — especially outdoor nuptials. Giant Jenga, a personalized cornhole game, and croquet and ladders are just a few popular options. Not only do they help break the ice but they also make for fun photos! "Games work best for medium to large events; if six people are off playing at a small wedding, that doesn't leave many people left to mingle," says Lindsey Nickel from Lovely Day Events.
If you want to balance a bigger affair with a more intimate environment, consider hosting an after party. "It will give you a chance to unwind and connect with guests you may have missed on the dance floor," says Diane Kolanović-Šolaja from Dee Kay Events. You can throw it at the main hotel where everyone is staying on the wedding night or at a local, smaller location near the venue.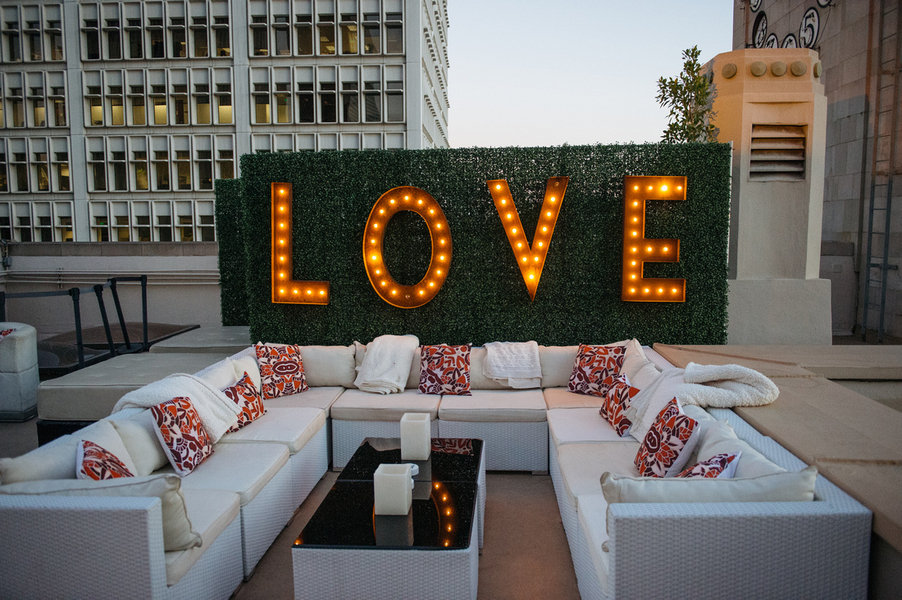 Photo Credit: Derek Chad Photography
A food truck surprise or midnight snack is the ultimate way to indulge tuckered-out revelers after a night of dancing (and drinking). After all, full bellies = happy guests. Have the DJ announce your treat of choice and if you're having a food truck, be sure it can handle all of your guests in a reasonable amount of time. "The last thing you want is someone waiting in line for a snack when the hotel transportation is leaving," Kolanović-Šolaja says.

Photo Credit: Memories Through Time
Pages