Determining the size of your wedding depends on your budget, personality, and social circle. But no matter how many guests you'll invite, it will be a blast! Here, wedding planners break down the pros and cons of each size category, along with tips on how to make your event memorable.
By: Stefania Sainato
Reflect who you are as a couple in your wedding choices and interject some fun surprises along the way. "How you decide to share your playful side with your family and friends will vary based on the size of your wedding," says Cindy Stonehouse from Stonehouse Events.
Movie buffs could insert their favorite movie titles into table numbers or display their favorite quotes from films on cocktail hour tables. On a larger scale, you can include a popcorn-flavored table for your guest's enjoyment. Do you both love to dance? Create a choreographed first dance, or if you're having a bigger event, hire a group of dancers to teach your guests a few steps. One of Stonehouse's clients even hired a flash mob along with choir singers to surprise his bride. The opportunities for personalization are endless.

Photo Credit: Ivonne Carlton Photography
Intimate Wedding
"One of the most difficult decisions that engaged couples face is who to invite to their big day. It's exciting to think about celebrating with all of the people in your life, but there are many benefits to planning an intimate wedding with a smaller guest list," says Lindsey Norton from L. Brook Events. Budget is a another significant consideration — each guest adds up considerably when you factor in the cost associated with providing a wedding meal, drinks, centerpieces, favors, etc. A smaller event can be just as rewarding and even offer more wiggle room for creativity. "Throwing an intimate wedding is for the couple who wants a more relaxed ambiance. They have a smaller family and close-knit group of friends, and that's all they need to celebrate their big day," says Cristen Faherty from Cristen & Co.
Choose a location that is meaningful to you and your fiancé. Unlike bigger celebrations, you don't have to limit your search to venues that can accommodate a certain number of people. Consider hosting your wedding in a memorable and non-traditional setting, such as your favorite restaurant, a family property, or a villa rental in a place where you love to vacation; a smaller guest list makes each of these options more feasible and manageable.

Photo Credit: Mink Photography
Come up with a dress code to match your theme, whether it's country-chic, wedding colors only, masquerade, black-tie, or an all-white party. "A smaller guest list may help with guest attire compliance if you're requesting something special, and will make your photos spectacular," say the pros at Cloud Nove Events. Another fun take is to ask all of your girlfriends or young female relatives to be your "something blue" and wear dresses in that chosen color.
You can stretch your budget so much further with fewer guests. "You can unleash your inner Martha Stewart and put more money into your décor, food, and drink when you are serving fewer people," says Kristen Jensen from Sugar Rush Events. If your top priority is creating an unforgettable dining experience, then you can serve a decadent six-course meal with top-notch cocktails or wine. "One fun surprise that would definitely make an impression on your guests would be to serve your guests at the close of dinner with their own mini wedding cake made of their favorite cake flavor. No one will be hovering around the wedding cake that evening waiting to see the flavor of the next layer!" say the pros at Bobbi Rice Weddings. Can't get enough of flowers? Feature a luxe tabletop display with all of your favorite blooms. Or perhaps you want to jet off to a tropical locale for your "I dos." A smaller wedding means you can spend more on things you may not have originally thought you could.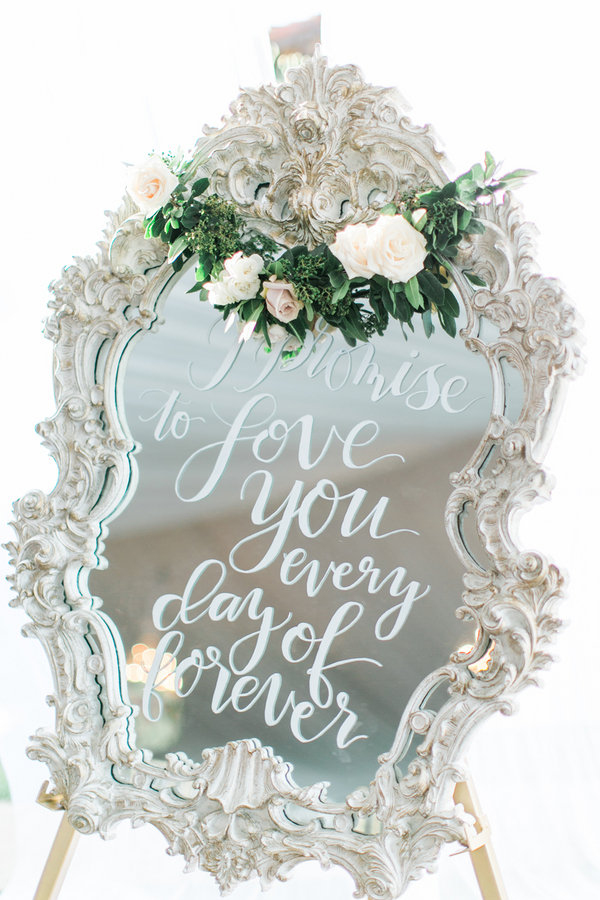 Photo Credits: Troy Grover Photographers
A smaller wedding may also lend itself to more spontaneity since you don't need to create a wedding-day timeline for speeches and formalities as strictly as you would with a larger gathering. You get to dance, mingle and sit with everyone at your wedding. "With a smaller guest count comes more time to talk to each of your guests, rather than just squeezing in a few minutes saying 'hello' and 'thank you so much for coming'," says Mandy Millican from Modern Whimsy Events. She suggests incorporating an after-dinner lounge and dessert time, where you can have full conversations with your loved ones on your special day.
Go all-out with personalization. Since only your nearest and dearest will be in attendance, you can put more time into the special little details that matter most to you and your future spouse. For example, you could create an escort card arrangement made up of thoughtful notes for each guest or display a photo wall with your favorite memories. Sugar Rush Events recently designed a wedding at Cornerstone Gardens where they had guests' names placed on each plate charger to welcome them to their seats. Also, elements like party favors (such as photo frames of you and each guest) may be cost and time-prohibitive for a large wedding, but feasible for a smaller one.

Photo Credit: Fairy Tale Photography
Mid-Sized Wedding
"A mid-sized wedding with around 100 guests can feel like the best of both worlds. You and your fiancé will be able to spend one-on-one time with each guest but still keep up an energetic party vibe," say the pros at Cloud Nove Events. Another big draw is being able to accommodate family and work obligations, such as your parents' pals and your boss, who you just had to invite.
Include conversation-starters to make guests feel welcome and encouraging mingling. For example, you could showcase a seating chart that utilizes your guests' home state, fun "get to know the couple" games at each table or interactive entertainment, such as a cigar-rolling vendor.
Having a larger crowd brings a whole new energy, which means your dance floor will be bumping. One motivational tactic that pro planners use is incorporating a song request line on your RSVP card or website. "There will be enough people there that folks won't feel like they're the only ones dancing, but not enough so that the DJ can't still do their thing. Guests will be so excited when their jam comes on!" Millican says.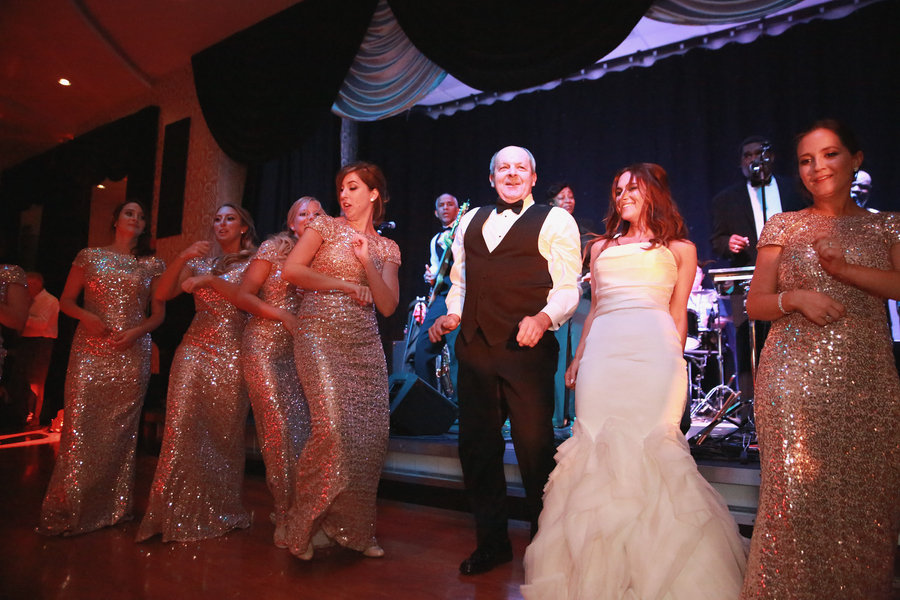 Photo Credit: B. Jones Photography
Games are popping up at weddings across the country — especially outdoor nuptials. Giant Jenga, a personalized cornhole game, and croquet and ladders are just a few popular options. Not only do they help break the ice but they also make for fun photos! "Games work best for medium to large events; if six people are off playing at a small wedding, that doesn't leave many people left to mingle," says Lindsey Nickel from Lovely Day Events.
If you want to balance a bigger affair with a more intimate environment, consider hosting an after party. "It will give you a chance to unwind and connect with guests you may have missed on the dance floor," says Diane Kolanović-Šolaja from Dee Kay Events. You can throw it at the main hotel where everyone is staying on the wedding night or at a local, smaller location near the venue.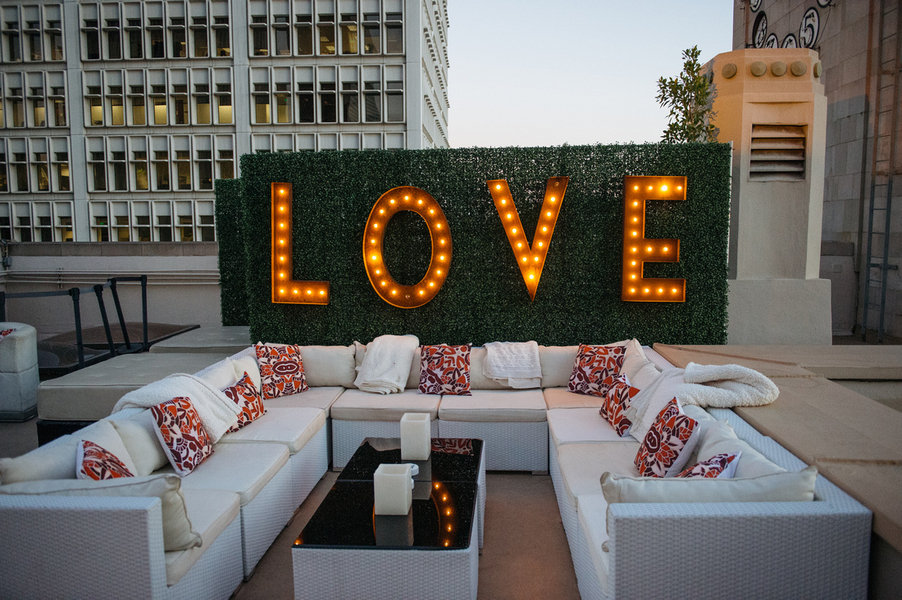 Photo Credit: Derek Chad Photography
A food truck surprise or midnight snack is the ultimate way to indulge tuckered-out revelers after a night of dancing (and drinking). After all, full bellies = happy guests. Have the DJ announce your treat of choice and if you're having a food truck, be sure it can handle all of your guests in a reasonable amount of time. "The last thing you want is someone waiting in line for a snack when the hotel transportation is leaving," Kolanović-Šolaja says.

Photo Credit: Memories Through Time
Super-Sized Bash
Do you and your fiancé come from huge families and have an even larger circle of friends? Do you thrive in large groups and being the center of attention? Is being surrounded by everyone who's ever supported you throughout your life, all in one room, imperative to you? If you answered yes to any (or all) of the above questions, then a bigger-is-better wedding approach is right up your alley! Bobbi Rice Weddings tells us that this is the wedding size they tend to work with the most. "Although the bride may not get to say hello to everyone, a great time is usually had by all! Photo booth shenanigans and laughter abound, there's lots of dancing until the wee hours of the morning, and awesome candids are captured."
If you have friends and relatives coming in from out of town, put together welcome bags with creature comforts and fun trinkets. "Make sure you let your guests know how appreciative you are that they have come to celebrate with you!" Flaherty says. Another unique alternative instead of welcome gifts at the hotel is to send a package to each guest one week before in the mail, which builds anticipation for your event.

Photo Credit: Kelly Cronin Photography
Have guests "meet" beforehand using Guesterly.com, which compiles mini-booklets that function just like a yearbook would, with fun facts and photos for each guest in attendance. "When your wedding is huge, it helps to foster a sense of connection amongst your guests, Plus, there's no need for introductions at cocktail hour since everyone will know each other already!" Kolanović-Šolaja says.
Large weddings are perfect for highlighting traditional cultural elements. Cloud Nove Events worked with a Greek couple this year who more than 250 guests at their wedding: "Whether the guests were Greek or not, they loved breaking the plates on the dance floor!" In particular, cultural processions such as the Indian baraat (where the groom makes his way to the ceremony on an elephant or horse), the Latin Hora Loca (Spanish for "crazy hour"), and The Second Line (a New Orleans tradition) benefit from more guests.
Provide a few different areas devoted to a particular activity so that everyone can find their niche at the wedding. "A fabulous dance band will keep the party going in the middle. A lounge area with coffee and tea nearby offers a haven for older guests — and those who'd like to relax and chat. Interactive guest books in the form of photo booths or large canvases add another element to the grand affair," Millican says.

Photo Credit: Front Room Photography
Props are always a hit once the dancing gets going. Consider filling a colorful laundry basket or trunk with items from the dollar store and costumes. The sillier and more colorful the better (think neon green feather boa, rubber horse head mask, cowboy hats, etc.). You could also distribute glow sticks or glow stick jewelry.

Photo Credit: Michael Farmer Photography
Don't neglect the little guys (and gals). If you have a big wedding, you will likely have guests with children. Consider hiring a few babysitters so that the parents can enjoy themselves without stressing. Also, let's face it — a five-hour reception can be exhausting, especially for a child. "Don't forget that children want to have fun, too! Activity boxes make the younger guests feel special and can occupy their time," Nickel says. She suggests creating one style, so there is no fighting amongst the kiddos. If you're going to have a diverse age spread, come up with one kit for younger children and another for older kids. (P.S. If you're having coloring books, consider designating an entire table for kids that's covered in construction paper.)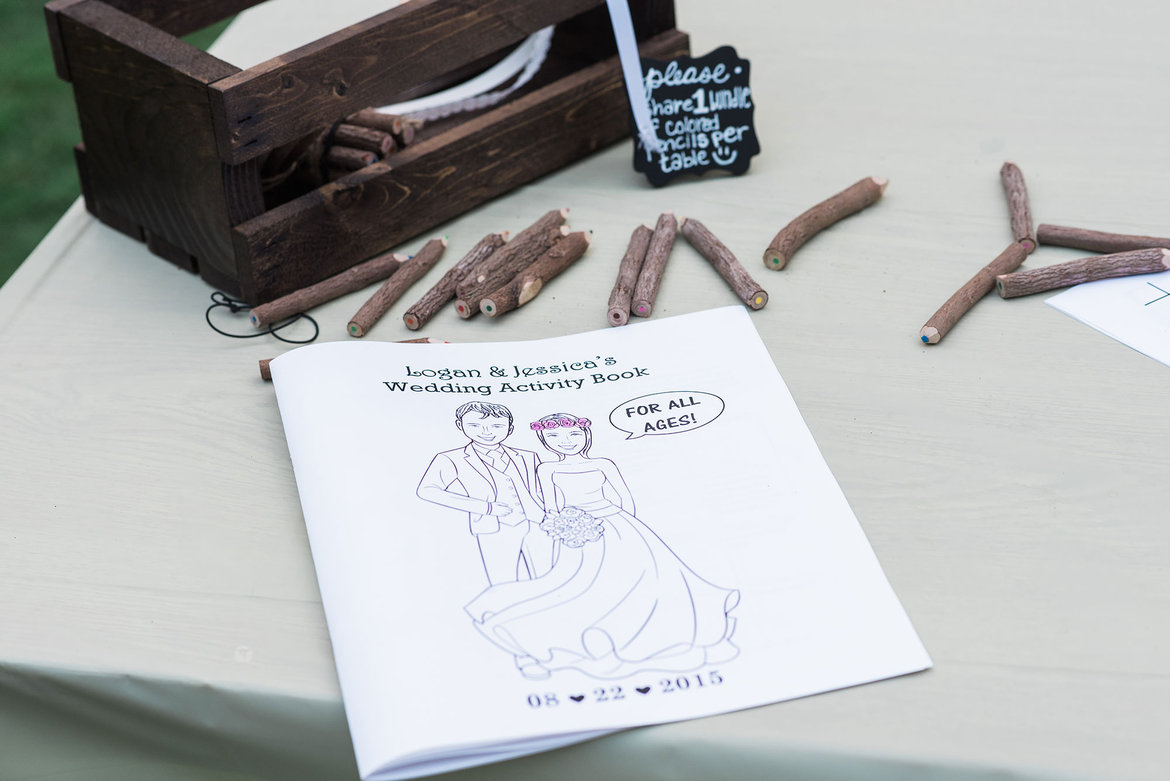 Photo Credit: B. Jones Photography