By: Kristen O'Gorman Klein
For two high school sweethearts, it's only fitting to return to the halls where you first fell in love for your engagement photos. Kelly and Rino returned to Bloomfield High for a fun shoot filled with school pride, notebooks, and even a letterman jacket.
Photography by Hazel Eye Photography.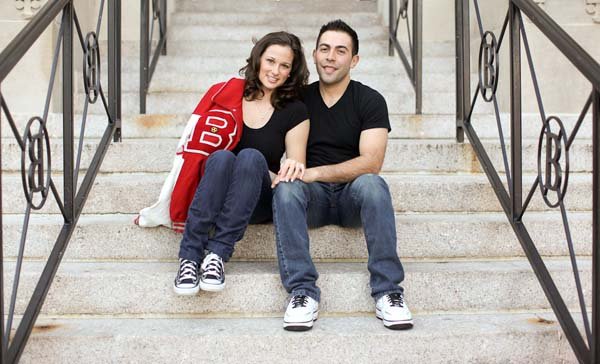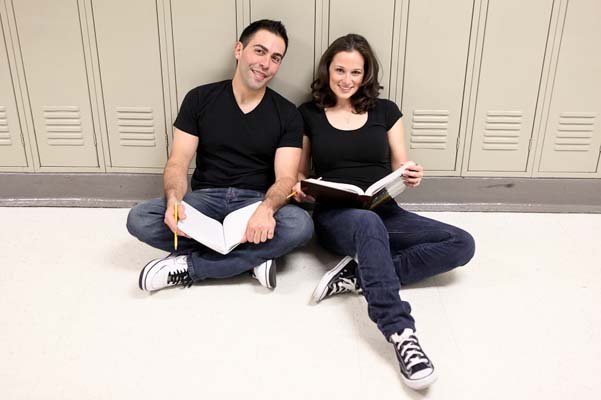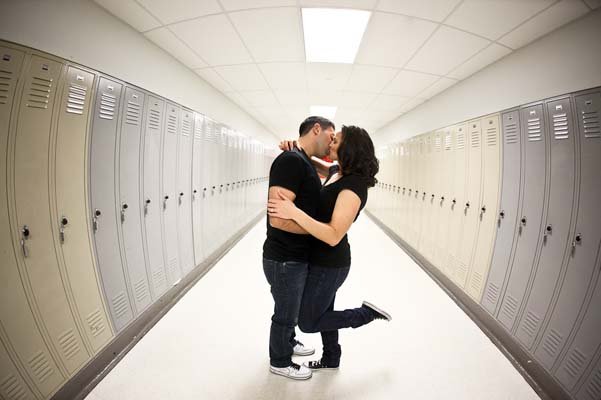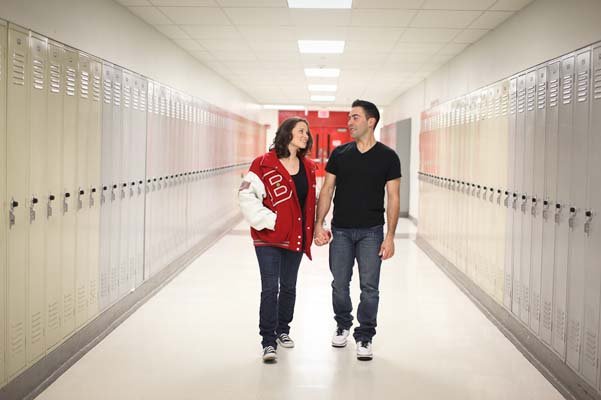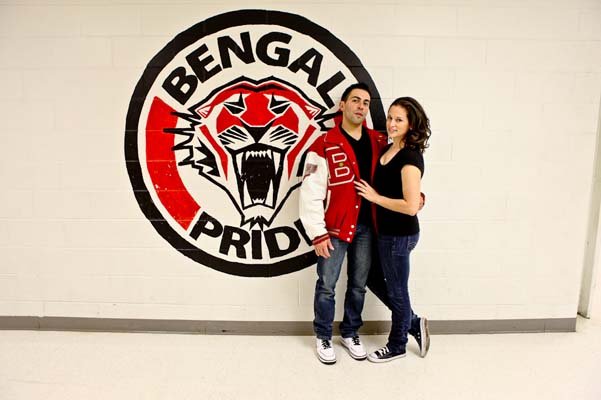 Bri and Jon also met and fell in love in high school. For their engagement shoot, Bri scoured Craigslist—and her friends' attics—to find tons of fun school-related props for some fun in the park. 
Photography by Tim Tab Studios.