Here's how to reinvent your gown and get some money-saving use out of it.
By: Sharon Naylor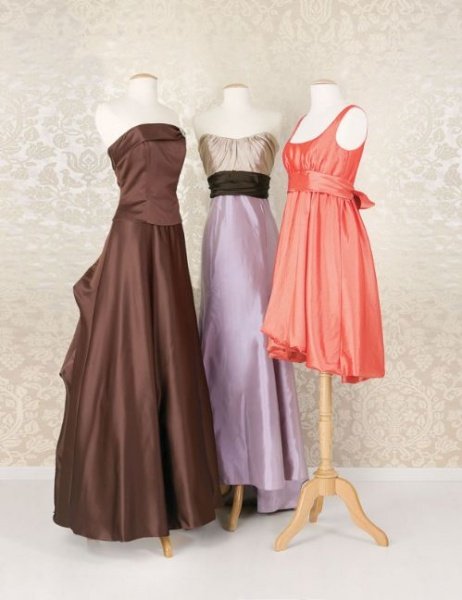 One of a bridesmaid's top goals is to choose a dress that she can wear again and again. But, as it turns out, 81.3% of bridesmaids only get one wear from their dresses! According to TheWeddingReport.com, 13.04% of bridesmaids get 2 to 5 wearings out of their dresses, 5.43% get 5 to 10 wears, while .22% gets more than 10.
If you're currently on the hunt for a bridesmaid dress, or if you already have one (or four), here are five ways to repurpose your gown and get some money-saving wear out of it:
1. Cut it down. Floor-length bridesmaid gowns from formal weddings can take on a new look if you have an alterations professional cut your dress to a shorter length. And here's where it gets fun: Make the first cut to the knee for a cocktail dress that you'll wear again and again. When you're ready for another new look, alter it again to create a fun and flirty mini to pair with sexy stockings and boots or strappy heels.
2. Stitch on straps. With help from a seamstress, add spaghetti (or faux pearl) straps to transform a strapless bridesmaid dress inexpensively. Or go the opposite way and have a seamstress remove the straps and refit you for support in the bodice, giving you a sexy strapless number.
3. Sash it out. Tie one on. A sash, that is. A navy blue or deep purple bridesmaid dress turns into a pretty party dress when you wrap your waist with a light blue or light purple sash that's tied in a bow. Or accent with a sparkly brooch!
4. Accessorize it. It's so easy to dress your gown up or dress it down with accessories. Add a scarf or a cluster of necklaces, earrings and bangles or keep it simple with a stunning shoe.
5. Dye it. Get your peach- or lemon-hued dress dyed black (or another dark color) at a tailor's. Always trust this dye job to a pro since it can be a hassle to deal with fabric dyes. Professionals use the best stuff to get a uniform color,  and can also let you know how to handle straps and accent fabrics after coloring. Plus your bathtub won't be permanently stained from your DIY attempt! And in the end, you'll have a stunning little black dress!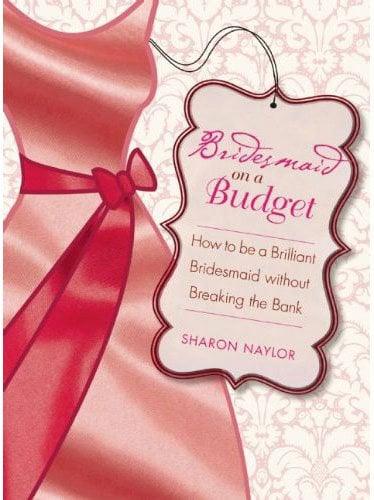 Sharon Naylor is the author of over 35 wedding books, including The Ultimate Bridal Shower Idea Book and Bridesmaid on a Budget. She has been featured as a wedding expert on top shows such as Good Morning America, ABC News, Primetime and more. Visit sharonnaylor.net for more bridesmaid tips and advice.
Read more