Stressing out about bridal finances? Here are some budget-friendly strategies on how to save as a group.
By: Sharon Naylor
Being a bridesmaid can cost you a lot of money, but you can beat the budget crunch with a little bridal party mathematics.
When you go in as a group on a gift, that $200 bedding the bride really wants will only set you back, say, $40 if you split the cost with the other four bridesmaids in your circle. You save a bundle, plus the bride gets the high thread-count sheets, pillowcases and comforter she requested.
The gift split is a great option because it hides the savings! It's better to chip in on a big-ticket item from the registry than to worry about giving a less inexpensive item or to feel pressured to spend more than you can afford on an impressive present.
Here are more ways you can save some cash as a group:
Sharing a suite. Call the hotel where the bride and groom have booked their hotel room block, and ask the reservations clerk if they have an open suite. A spacious, upscale room that sleeps four people might cost $200 a night, but with four of you splitting it, that's $50 apiece. And some suites offer two double beds and a sleeper sofa, so you could get five people in a room very comfortably. If you and a date are going to the wedding, split a room or suite with another couple, and spend just $100, which may be less than what the other guests are spending on their standard hotel rooms.
Sharing travel fares. For an upcoming destination wedding (or one located a plane ride away for you and your friends), consider group travel. Many airlines offer a group discount for wedding groups of more than 10 people. You may be able to save hundreds of dollars. Although it may be extra work to coordinate all of the local guests' travel plans and flights, the payoff would be worth it! 
Share a ride. If no plane ride is needed, but you and the other bridesmaids live an hour or two away from the wedding locale, arrange to share a ride. For many bridesmaids, this ride starts the wedding weekend fun. Enjoy a friendly ride, stop for lunch and watch the time fly, all while saving on gas and tolls!
Group DIY-ing. DIYing favors and menu items for the shower or décor and printed items for the wedding is a great way to personalize the event and save some money. Plus you can turn it into a fabulous party with the other bridesmaids! Load up on cupcake décor supplies, vases, crystal accents, gift baggies and other supplies at the craft store, and split the cost. Then, head to a bridesmaid's home to enjoy a glass of wine or coffees and teas, snack on appetizers or desserts and whip up those 50 favors or 200 crystal-accented wedding programs for the bride and groom.
We want to know what you have planned as a group! A group toast? A group dance? Any creative group photos? Tell us all about it!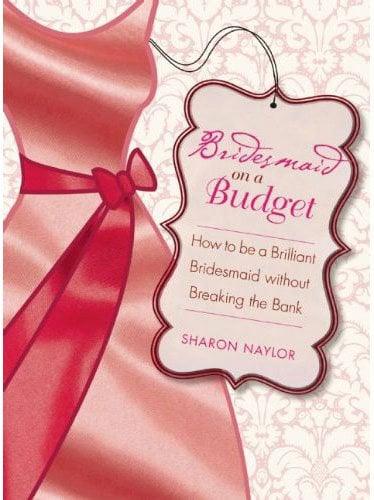 Sharon Naylor is the author of over 35 wedding books, including The Ultimate Bridal Shower Idea Book and Bridesmaid on a Budget. She has been featured as a wedding expert on top shows such as Good Morning America, ABC News, Primetime and more. Visit sharonnaylor.net for more bridesmaid tips and advice.
Read more