If 2023 is anything like 2022, it will be a big, big year for weddings. To that end, our January/February issue is filled with lots to love. Have a look!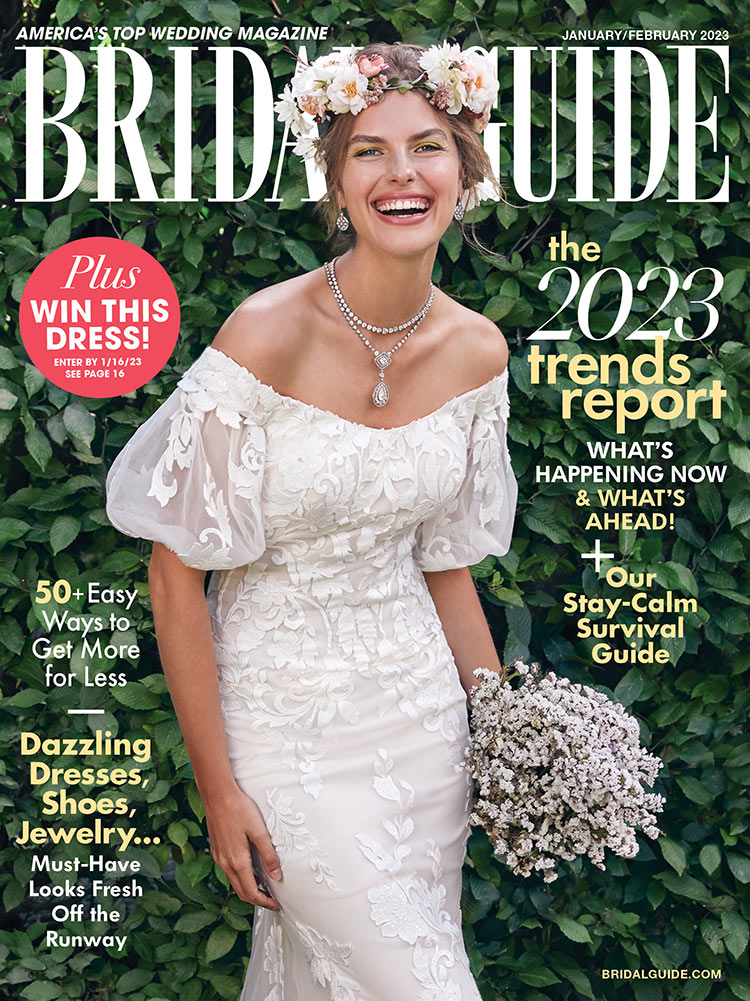 First... The Dress! BG's fabulous new fashion editor Juli Alvarez put together a joy-sparking portfolio of super-dreamy looks.
From fashion's frontlines: lacy confections, city-perfect wedding dressing and Parisian chic by way of "Emily in Paris."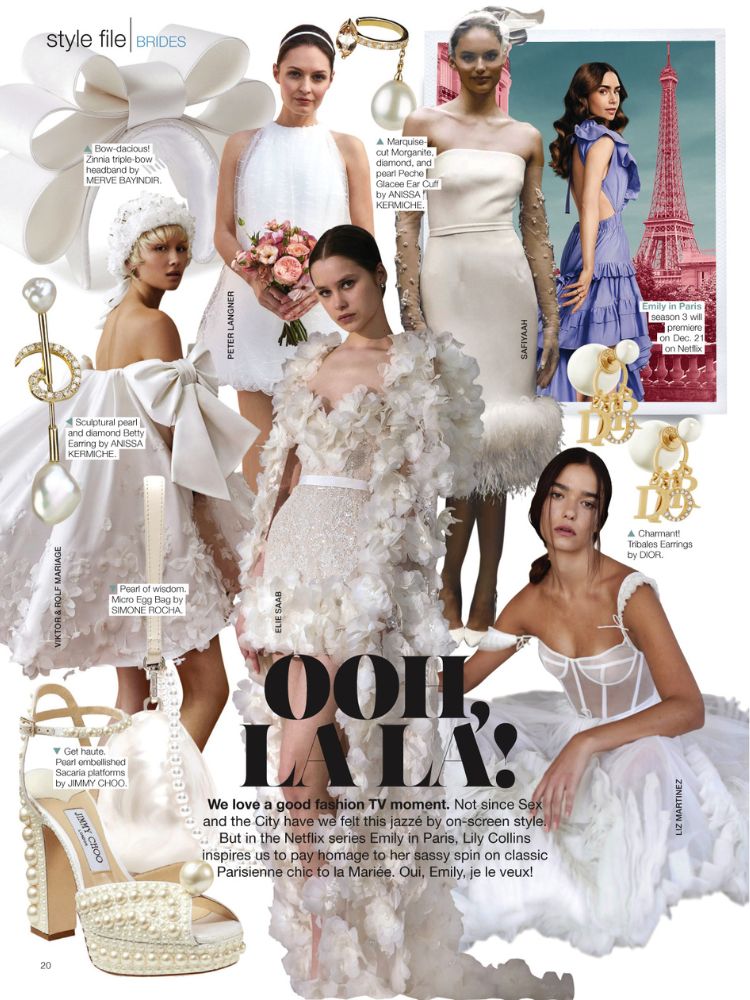 Keep the budget in check with insider tips on how to get more for less. You'll be able to save boatloads of money and still dazzle your guests.
It's a universal truth — just about anything can go wrong on the big day. But if you plan ahead, you can avoid potential disasters.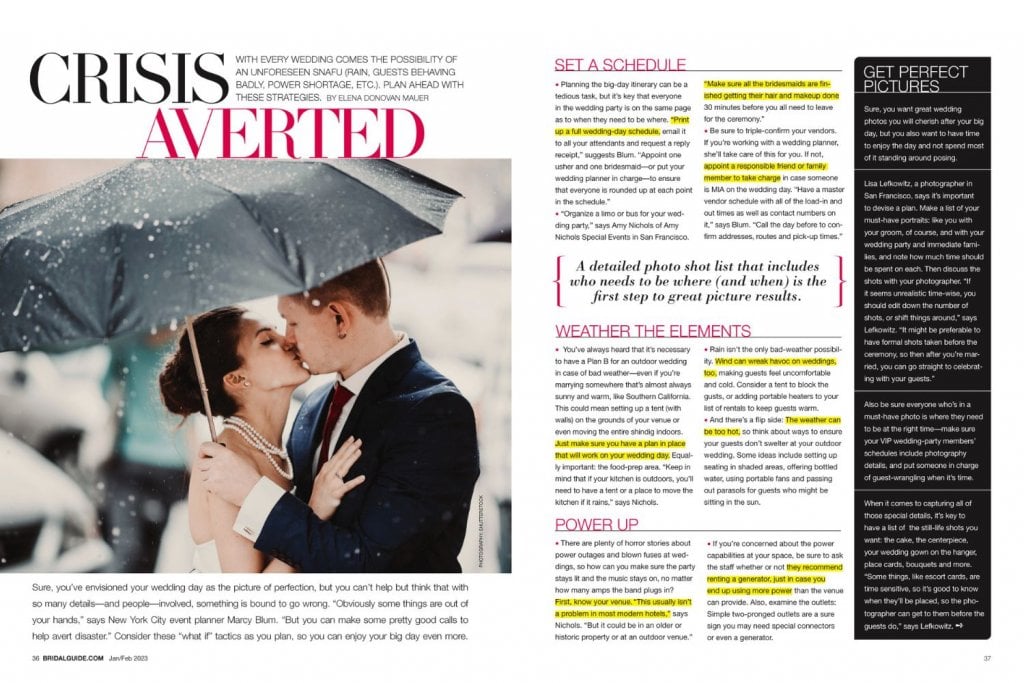 Our favorite wedding pros reflect on the return of big celebrations and what they see going forward into 2023 and beyond.
These days, travel is likely on your mind. Consider the enduring charm of Charleston, SC.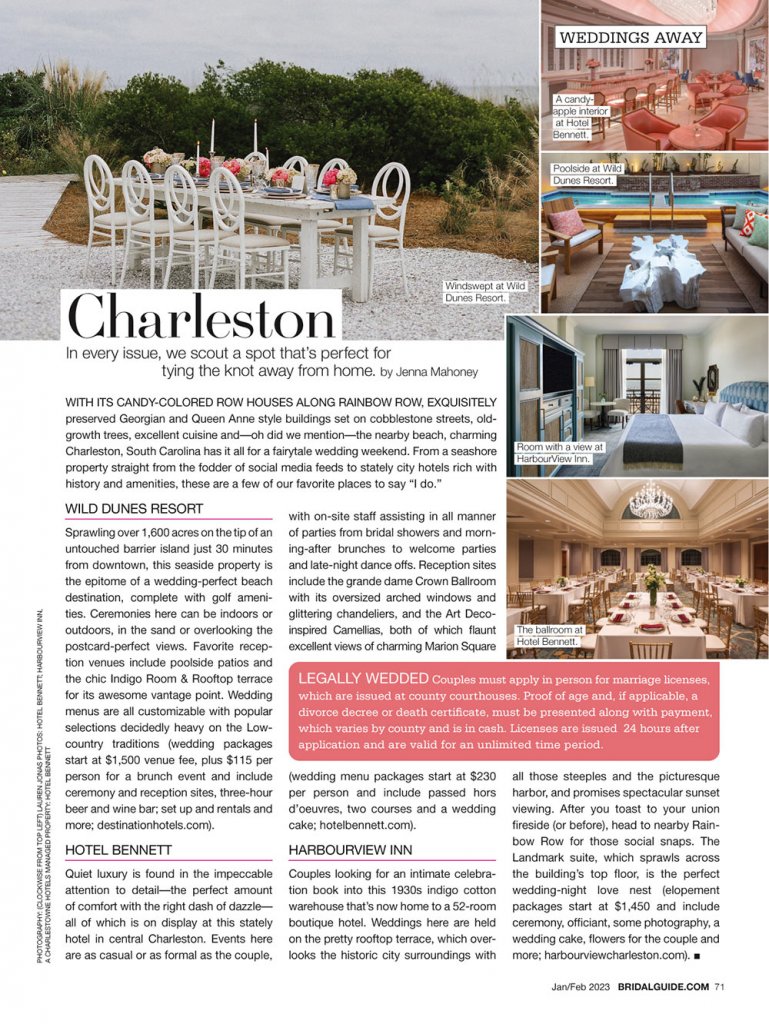 One couple shared hometown vibes with a celebration held at a resort in the foothills of Tucson.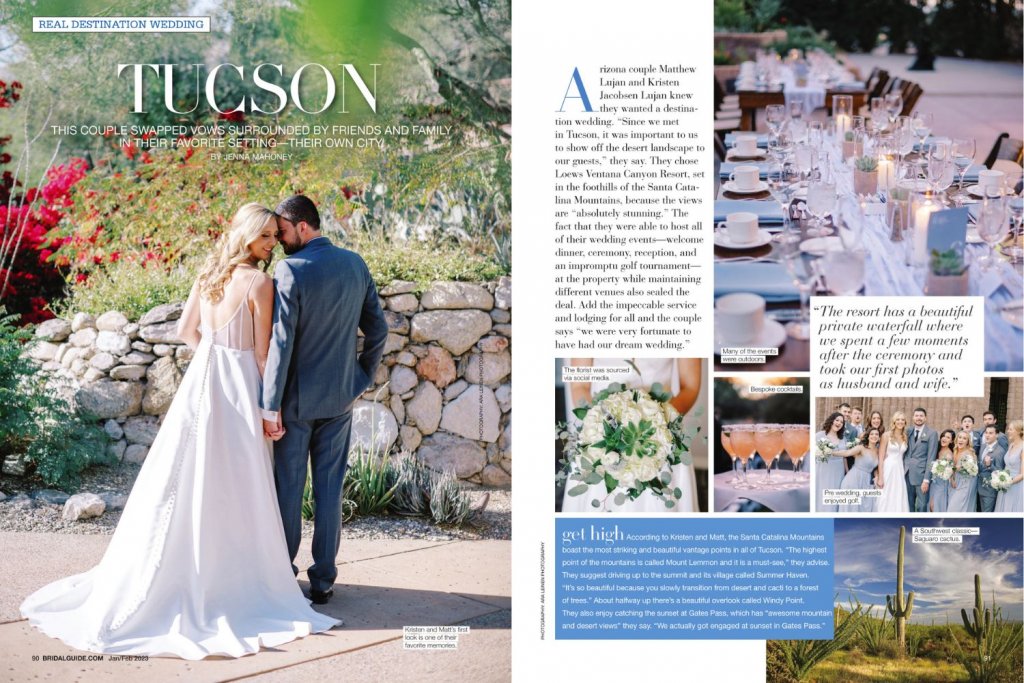 Another couple pulled out all the stops in Puerto Vallarta, Mexico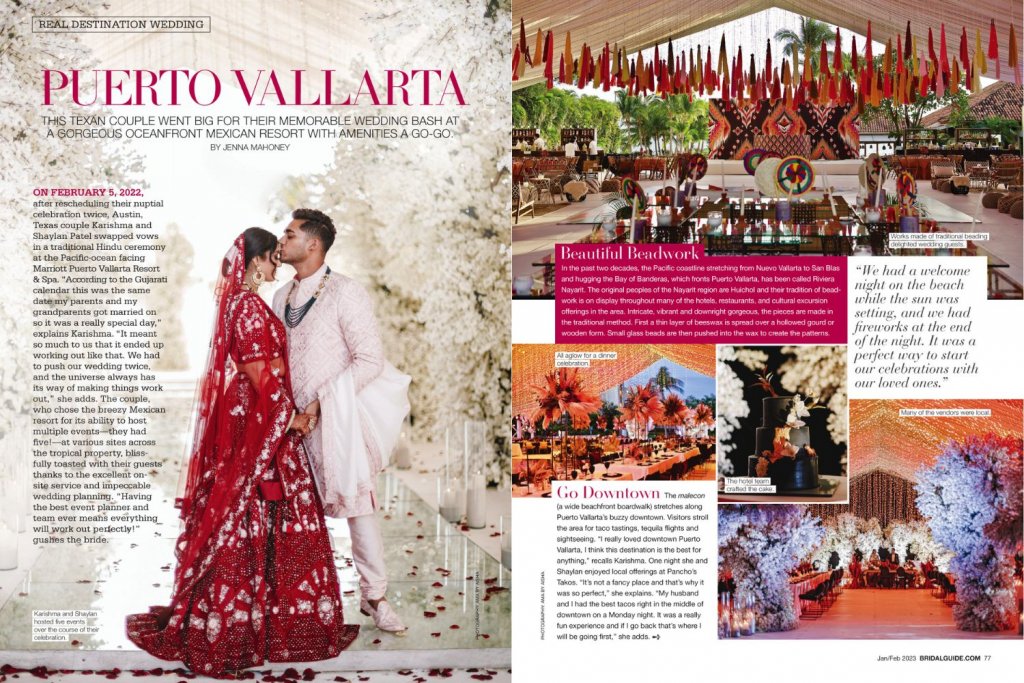 Keep turning the pages for more: real weddings, reception inspo, plus how to choose your wedding cake, achieve complexion perfection and get your body gown-ready. Enjoy the issue and, remember, we're here to help!
—Mary Clarke