One Los Angeles couple celebrated the best of this desert oasis with an intimate wedding weekend hosted at one of its most photogenic properties.
By: Jenna Mahoney
-AS SEEN IN BRIDAL GUIDE MAGAZINE-

Photo: Jenna Rose Photography
"There is something super special about the desert," say Maddie née Marcus and her husband, Kevin Gross. And the city of Palm Springs, an oasis known for its mid-century architecture, excellent food and direct access to some of the country's most spectacular desert landscapes, is one of their favorite places to visit. The Los Angeles-based couple hosted friends and family for a weekend celebration that centered around a ceremony in a pretty garden with views of the cactus-studded San Jacinto Mountains at Casa Cody, an intimate modernist-meetsSpanish architecture property in the tony enclave. "The whole weekend felt like camp," they say. "All of our closest friends and family were on site, so the grounds felt very warm and homey."

Photo: Jenna Rose Photography
In addition to splashing around pretty pools shaded by towering palm trees, popular area activities include golf and hiking across the cacti-punctuated landscape in nearby Joshua Tree National Park. To enjoy it all, Maddie, who visited the enclave multiple times prior to her big day, suggests packing sunscreen, golf clubs, a great book and good vibes. "A lot of the guests golfed in groups on Saturday morning before the wedding. There are plenty of golf courses in Palm Springs so you really can't go wrong with any course."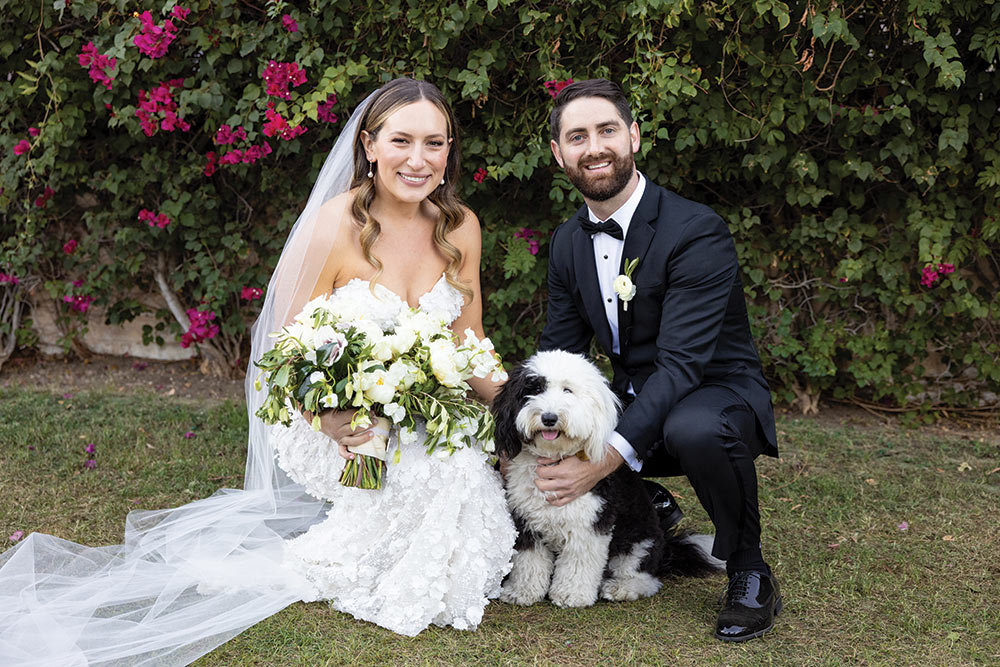 Photo: Jenna Rose Photography
Palm Springs boasts the largest collection of mid-century modern homes in the world. Famed for its attention to indoor/ outdoor living, the local style — known as Desert Modernism — celebrates relaxation and enjoying the natural beauty of the surroundings. Characteristics include flat roofs, carports, breeze-block accents and loads of windows. Among the city's notable buildings are the Twin Palms Estate, once owned by Frank Sinatra; the Elrod House, which starred in a James Bond movie; and the local art museum that's housed in a 1961 Santa Fe Savings & Loan building.

Photo: Jenna Rose Photography
Sure, Palm Springs is known for its spectacular collection of mid-century modern buildings, but it is also renowned for its restaurants. And the food scene here is "fresh, vibrant, and fun," say Maddie and Kevin, who took that approach when choosing their family-style reception menu. When asked about their favorite eateries in the oasis, they said "too many!: But also share some of their top picks among the many: "Norma's at The Parker for brunch, poolside lunch at The Colony Palms, Bar Cecil for a delicious dinner and drinks, Sherman's Deli, Tommy Bahama, Seymour's bar for unique cocktails," they explain. Maddie and Kevin also enjoy the pool at the Ace hotel. "It's a total vibe and a lot of fun, with great people watching and interesting cocktails.

Photo: Jenna Rose Photography
"Our grand entrance into the wedding reception was so overwhelming in the best way. We had a choreographed first dance, which we kept a surprise from everyone, so it was really fun to finally be able to show it off!"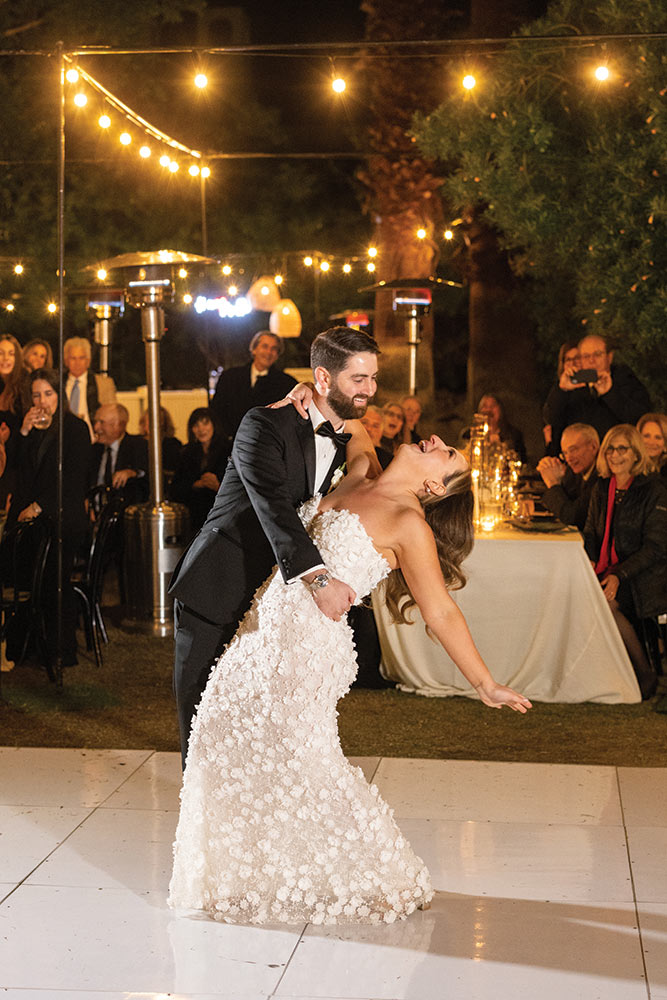 Photo: Jenna Rose Photography
Maddie and Kevin worked with local planner, "Jessica Fauls of Bee Loved Events, who was an absolute dream." She helped the couple connect with local vendors and focused on details to make ther "magical weekend." Among some of their favorites were Luna Design Studios, a local fl orist and designer, and Over the Rainbow, a bakery. "All of the desserts for the wedding weekend (mini donuts for Friday night, wedding cake, which was vanilla bean and red velvet with cream cheese frosting, and treats for the dessert table)." were crafted by the bakery. "We had so much fun trying all of their unique, incredible cake flavors. This place is truly a gem!" they say.

Photo: Jenna Rose Photography
Legally Wed: Marriage licenses are compulsory and issued by the County Clerk in California. Couples must apply in person, and present proof of age, marital status and the necessary fees, which vary by county. There is no waiting period. Licenses are valid for 90 days.

Photo: Jenna Rose Photography
Where to Stay
Draped in vibrant bougainvillea and surrounded by swaying palms, the circa 1920s whitewashed Casa Cody is the oldest hotel in Palm Springs. (Fun fact: It's named for its founder Harriet Cody, cousin of Buffalo Bill Cody.)

Photo: Lance Gerber
Because it was incorporated as an inn in the 1920s, the property enjoys the distinction of being located within walking distance of the center of town, and guests can easily access all the eateries and other amenities within mere minutes. That is, of course, if they are lured from the picture-perfect hacienda property, where green lawns are dotted with all manner of lounging options like chaises by the pool and umbrella-shaded outdoor eating areas.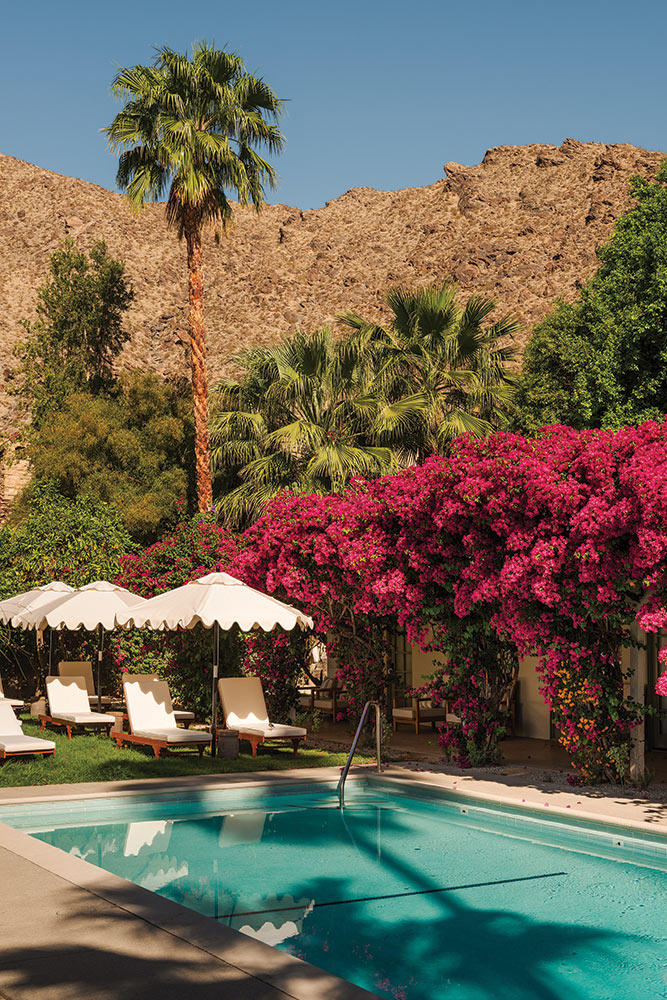 Photo: Lance Gerber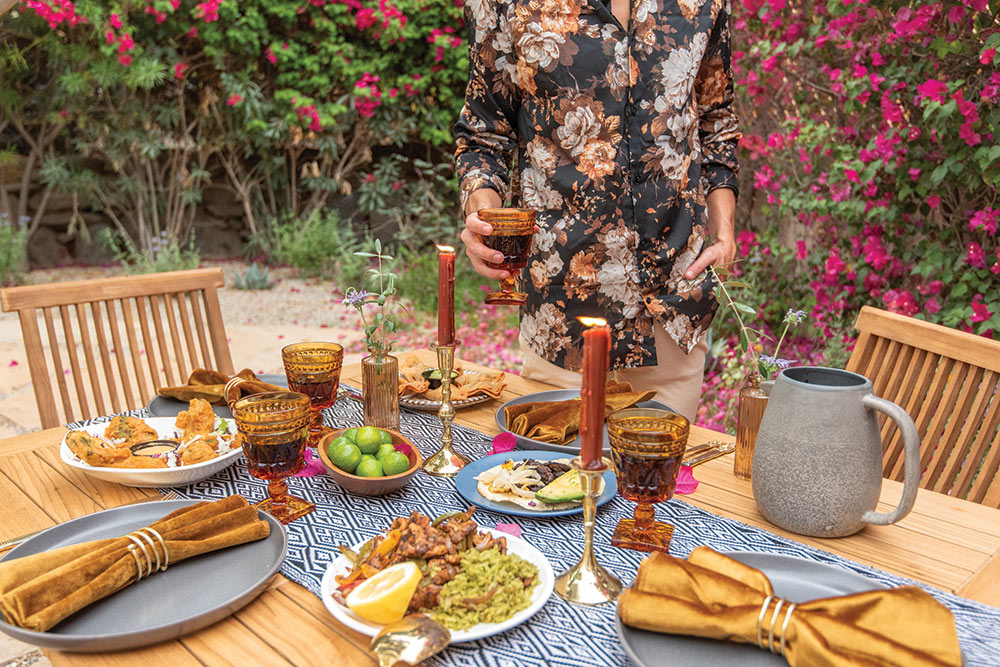 Photo: Kim & Nash Finley
They all have unbeatable views of the bright desert sky and many look onto the San Jacinto Mountains. Small plates and grab-and-go food options enhance the familiar family atmosphere of the hideaway (room rates start at $249 a night; casacody.com).

Photo: Josh Cho

Photo: Lance Gerber