If you're reading this, it's a good bet you're in the midst of wedding planning. Congratulations — you've come to the right place! Welcome to the September/October issue, where you'll find heaps of info and inspo. Plus, you can enter to win the cover gown!
Feeling the heat? Take a look at some sun-splashed weddings, photographed on the glorious beaches in and around Ft. Myers, Florida.
Go undercover in style with the best shapewear options for big-day dressing.
As always, we spotlight top trends from the bridal runways.
Where does the wedding budget money go? Read our cross-country report.
Get to know some of our favorite wedding planners and event designers in our continuing series.
Our special Honeymoon and Destination Wedding Guide section can be found on the flip side of the magazine.
One couple jumped the broom in Atlanta.
Another couple spent their honeymoon exploring the Galapagos.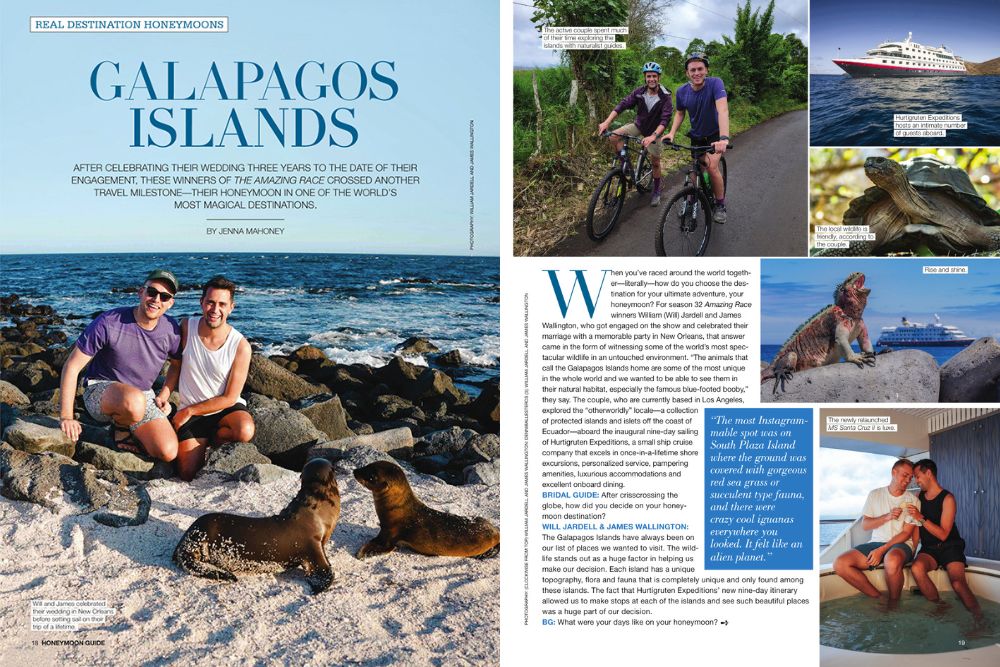 Savor the best of both land and sea at these postcard-perfect waterfront properties.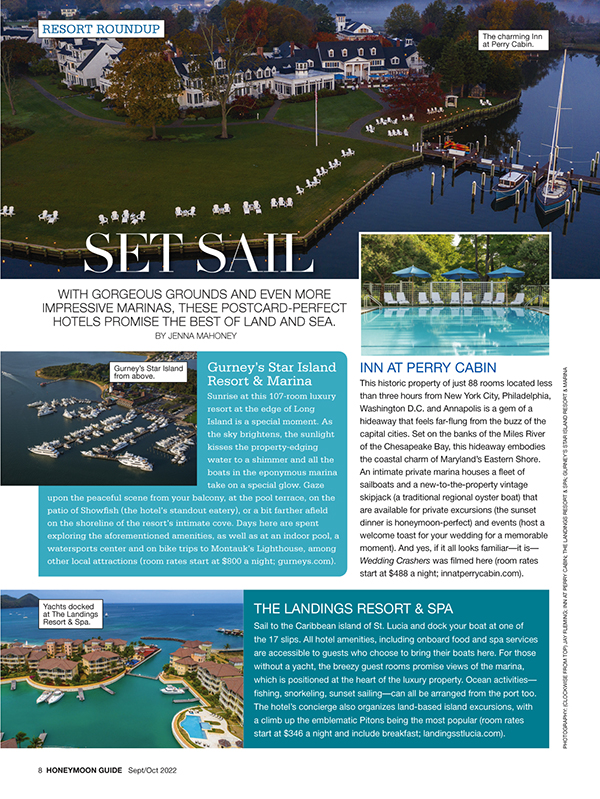 You'll also find beauty ideas from the bridal runways, 10 surefire sanity savers, the best in engagement-ring bling — plus pro tips on how to look great in every last photo! Enjoy the issue!
—Mary Clarke