Saying "yes" to the dress is a major milestone! But that doesn't mean the hard work is done. Here's what you need to do to complete your wedding-day look.
By: Kristen Klein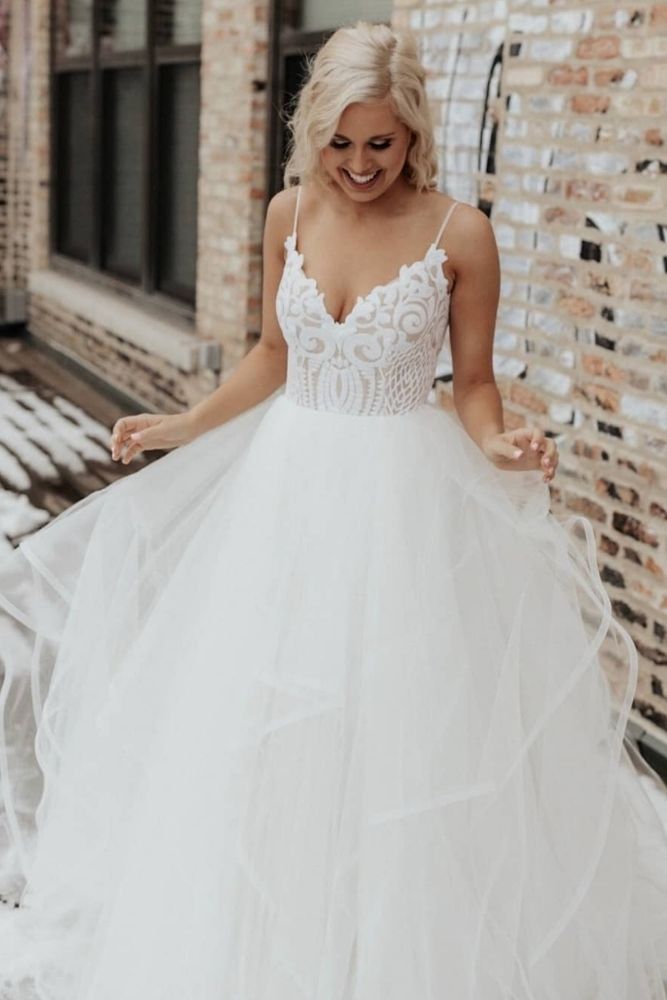 Photo: Stillwhite
Alterations
It's very rare for a gown to fit perfectly right off the rack; most will require some kind of alterations. Book your appointments early to make sure your gown is ready in time for your big day. Start the alterations process at least three months before your big day.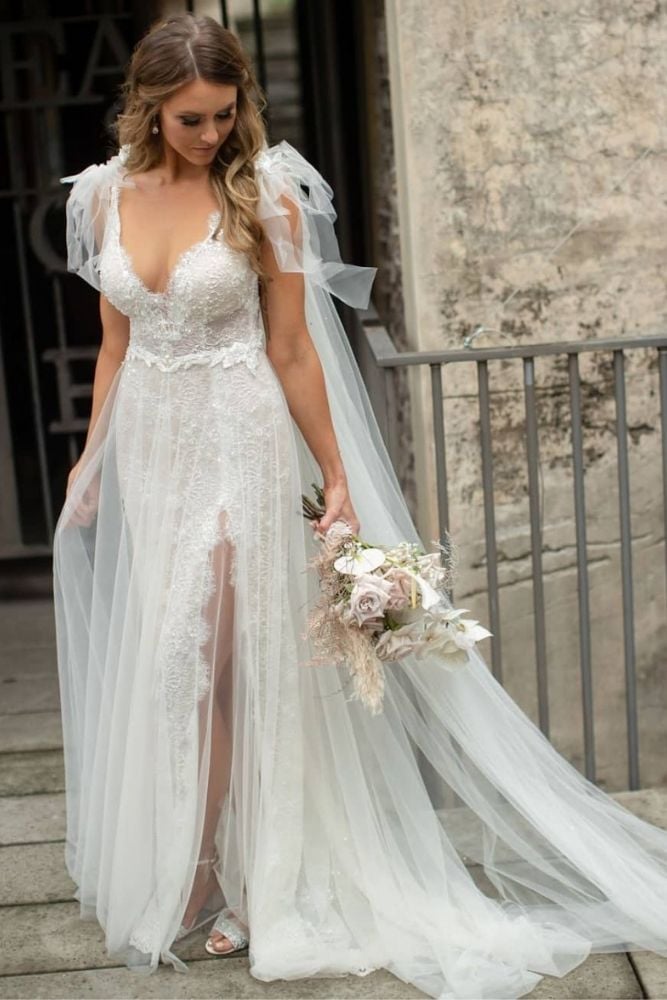 Photo: Stillwhite
Undergarments
Before your alterations, you'll need to make sure you have the proper undergarments. Find the right bra style for your gown's cut, and also think about whether you'll want to wear any shapewear. Undergarments can affect how your gown fits. "You want to make sure you have the exact undergarments you plan to wear on your wedding for all alterations," says AJ Williams, founder and creative director of AJ Events.
Shoes
Now's the time to shop for your wedding shoes! You will need to bring these to your alterations appointment, too. Consider whether you'll really want to wear those sky-high stilettos all night, or if you'll need to change to flats at some point — your seamstress needs this information before hemming your gown.
Hair & Makeup
The style of your gown can influence your wedding-day hair and makeup. If your gown has gorgeous straps or an intricate neckline, you may want your hair off your shoulders. If your gown is vintage-inspired, maybe your makeup will coordinate. Schedule your trial appointments, and bring along a picture of your gown for inspiration.

Photo: Sarah Harris Photography via Generation Tux
Bridesmaids
"Now that you found the perfect dress, make sure your wedding party looks great, too!" says Matt Ramirez, senior VP of marketing at Generation Tux. Start browsing online for styles that complement your wedding gown, and schedule a shopping day with your girls.
Groom
Once you know for sure which colors your bridesmaids will be wearing, it's time to choose the formalwear for your groom and groomsmen. Generation Tux makes it easy to shop without leaving the house with their home try-on program, where you can get swatches and a try-on tux for the groom sent directly to your home.
Accessories
Complete your wedding-day look with the right accessories. Start shopping for your jewelry, headpiece, and a clutch to hold your big-day essentials.

Photo: Odessa James Photography via Generation Tux
Planning for After the Wedding
Think ahead about what you'll want to do with your gown after the big day — do you want to save it, donate it, or sell it? Regardless of your choice, you'll need to get your gown cleaned right away. "The delicate fabrics wedding dresses are comprised from begin to yellow in as little as six months; we always advise a bride to order her wedding dress cleaning and preservation when, or soon after, purchasing her dress," say the experts at The Wedding Gown Preservation Kit. "Simply box up your wedding dress in the prepaid shipping container at the end of your wedding day and schedule your local UPS driver to pick it up at your doorstep. Your dress will come back to you in just a few weeks looking as beautiful and pristine as it was when you first fell in love with it at the boutique." You can also try to recoup some costs by selling your gown through an online marketplace, like Stillwhite.com. And there are a number of charitable organizations that will accept wedding gowns as well.