Discover the awesomeness of the natural world on these epic outdoor excursions.
By: Jenna Mahoney
-AS SEEN IN BRIDAL GUIDE MAGAZINE-

Fact: There are no tigers in Africa. The giant cats stalk among the foothills of Asia. And India's Ranthambhore Tiger Reserve in the northern province of Rajasthan is home to 85 majestic Royal Bengal Tigers. Daily drives in Jeeps to the national park give guests the rare opportunity to view the animals in their natural surroundings. The cats are elusive, but the thrill of the chase is part of the adventure. Other only-in-India experiences include bathing the property's elephants and practicing yoga with a bona-fide guru (room rates start at $1,177 a night).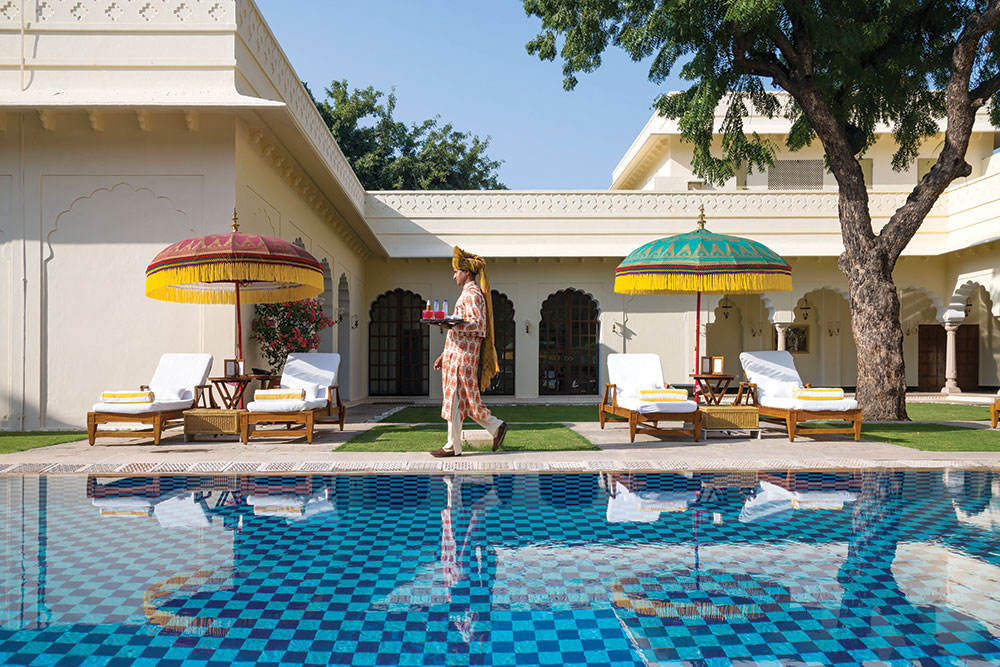 Nestled in the epic landscape of two of America's most beautiful expanses — Badlands National Park and Black Hills National Forest — sits a collection of white tents awash in all the luxury amenities honeymooners adore — oversize beds, sumptuous linens, wood stoves. Days are filled with guided excursions to hike, kayak and SUP in some of the country's most pristine settings. All the while, naturalists and other guides point out the diverse local population — elk, bison, mountain goats, prairie dogs, marmots and cougars (room rates start at $4,900 per couple for three nights and are all inclusive).
Caribbean waters famously teem with kaleidoscopic fish. And spying the myriad specimens is super-easy thanks to multiple coral reefs and crystalline seas with visibility that goes on for miles. (Not to mention the warm water cuts down on the need for specialized equipment.) And while every island group has its special snorkeling offerings, the program at this posh property is a stellar standout, thanks to its legendary leader — marine expert Jean-Michel Cousteau. Excursions are more like interactive science lessons, with sustainability at the forefront (room rates start at about $630 a night). 
Ply the caiman-and-piranha-filled waters of the mighty Amazon aboard this 16-suite river-cruise boat staffed with four naturalists. English- (and French- and German- and, of course, Spanish-) speaking guides lead daily explorations of the dense fauna that inhabits the even denser flora on the banks. Wildlife sightings may include monkeys, turtles and birds that are downright prehistoric, along with the occasional sloth. The cruise line has a partnership with famed conservationist Jean-Michel Cousteau, who helms select cruises (stateroom rates start at $3,825 per person for three nights and are all inclusive).