—SPONSORED POST—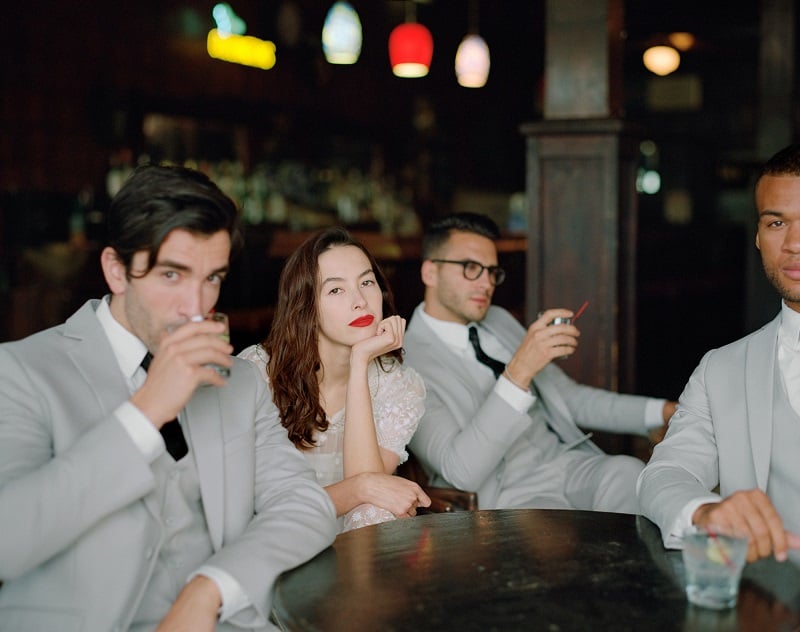 Once the dust settles on your bridal shopping appointments, you'll likely start wondering what your groom should wear. After all, it's his time to shine, too! Whether your dress code is black-tie or beach attire, your groom will face the option of renting or buying his tux or suit. Here, we've rounded up tips from 
The Dessy Group + Generation Tux
 to help make the decision a little easier.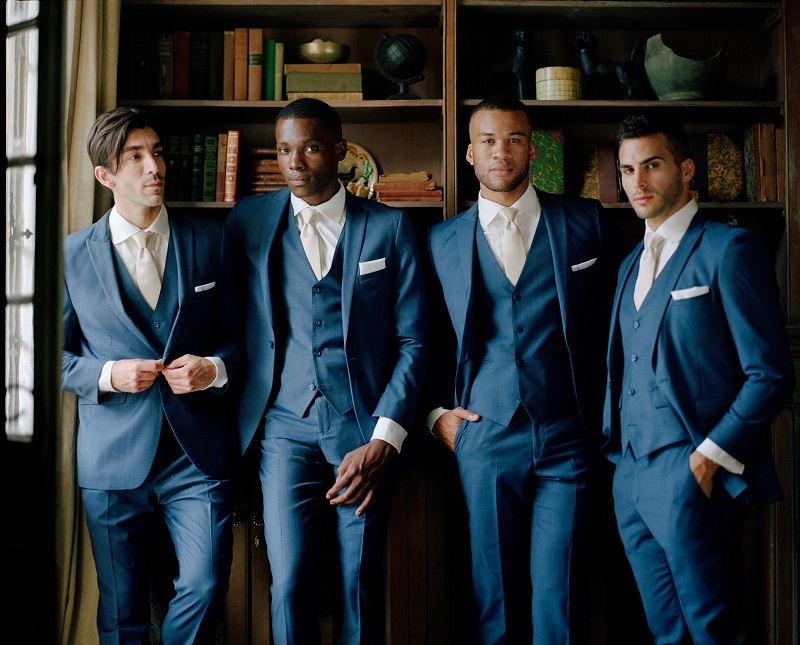 What's Your Budget?
The first thing to consider is what makes sense for your budget. If you're considering a purchase, ask yourself how often your fiancé might be able to wear his tux or suit after your wedding day. Buying a tux can be more cost-effective than renting if he plans to wear it two or more times, either as a best man or groomsman in another wedding, or to any black-tie affair. If your fiancé prefers the look of a suit instead (or that's what you envision him wearing), a suit purchase is likely going to be more practical, especially if he wears one to work every day. 
Renting may be easier on the wallet if he anticipates wearing his wedding-day tux or suit only once. Plus, you can save money on accessories (shirt, shoes, tie, cufflinks, etc.), as they are often built into the rental package. Wondering if a tux is more expensive than a suit? This is one of the most frequently asked questions at 
Generation Tux
, where they are in fact equally valued and usually available at the same price point. This should help simplify your choice a bit!
What's Does He Want to Wear? (errr... What Do You Want Him to Wear?)
When deciding on your groom's attire, another key factor to consider is the type of event you are having. Formal or casual? Day or evening? Ballroom or barn? Take into account the groom's preferred style — is he comfortable in formal attire, or would he be more confident in something casual? Plus, what will complement your wedding dress better? 
Buying is a great option if you want your groom to stand out in a look that is timeless, yet all his own. Classic black or navy can be worn year-round and will always be in fashion; add personalized cufflinks and other accessories to up his game. On the other hand, renting is a good way to take advantage of the season's trendiest colors, fabrics and patterns; and, you can ensure your groom and groomsmen match to perfection. For the ultimate bridal party fashion statement,
Generation Tux
 styles and colors easily coordinate with bridesmaid dresses from
The Dessy Group
.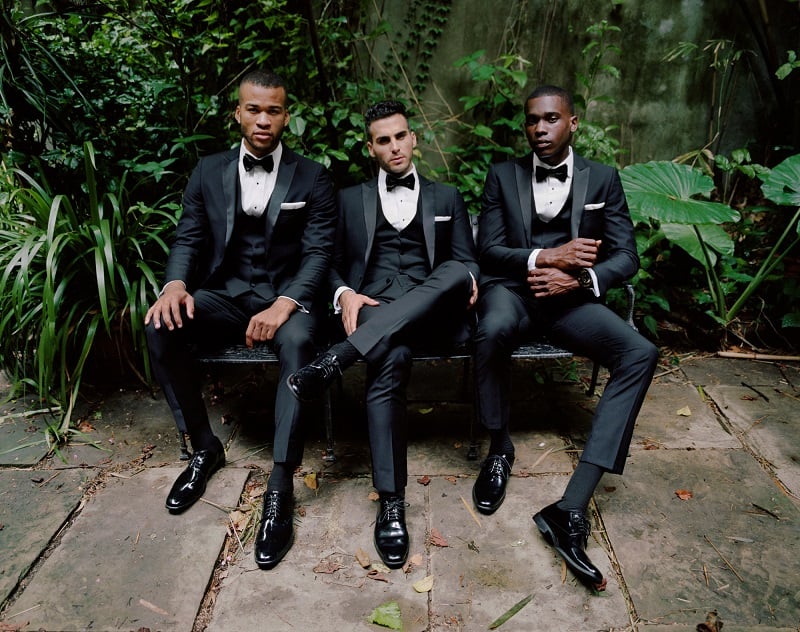 How Does It Fit?
The final deciding factor is fit. Renting a tux or suit should be sufficient if your groom is a standard size and won't require a ton of alterations (although minor alterations to a sleeve or pant are usually possible). But, making the purchase will allow for your groom to look and feel his absolute sharpest in attire that is tailored to his body.
SPECIAL OFFER: Rent 5 Tuxes for the Groomsmen, Get 1 Free Tux Rental for the Groom! 
Discount Code: FREETUXDESSY