While an outdoor wedding is a beautiful idea, it isn't always practical, and many couples are afraid of the rain. They don't want to have to move something beautiful indoors, and they really don't want to wait until the last minute to do so. 
One of the popular settings for a wedding is in a garden because of the natural look of the flowers. Since this is typically sought after in spring (aka when it rains), we like to work with our brides to bring the garden indoors. A recent wedding we worked on focused on a "secret garden" theme to really bring it all together. We turned the drab country club into a garden by including fresh flowers that weren't constructed into tall centerpieces, but rather deconstructed to look a little less formal. We also brought heavy greenery to the double doors outside so that guests knew the were entering the garden. Even the walls had flower arrangements on them.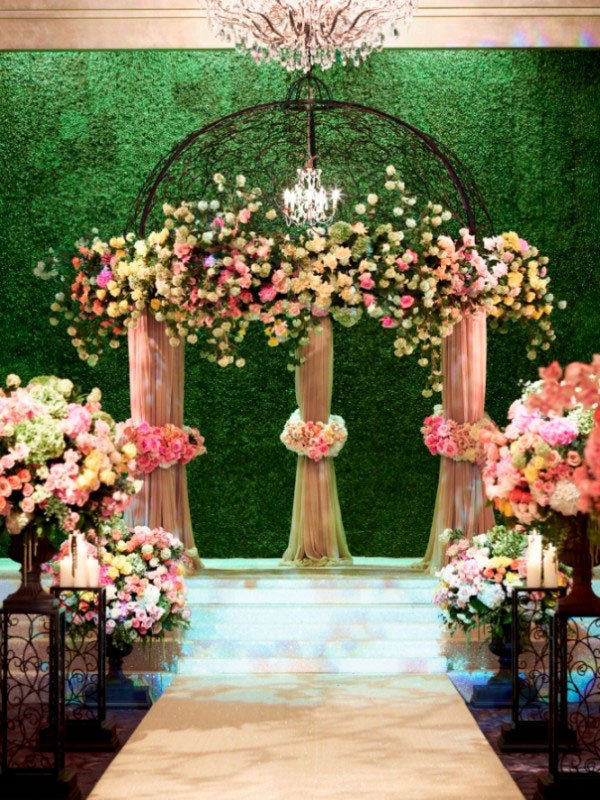 Photo Credit: Wildflower Linens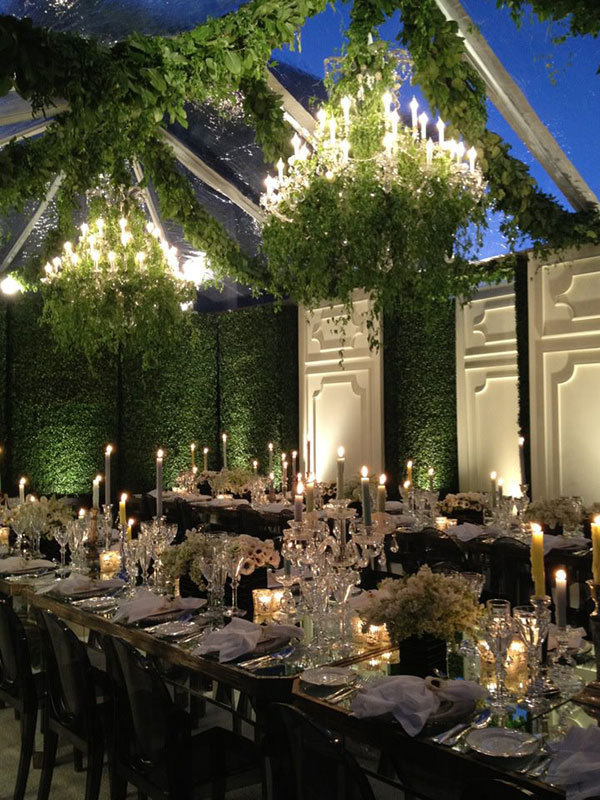 Photo Credit: White Lilac, Inc.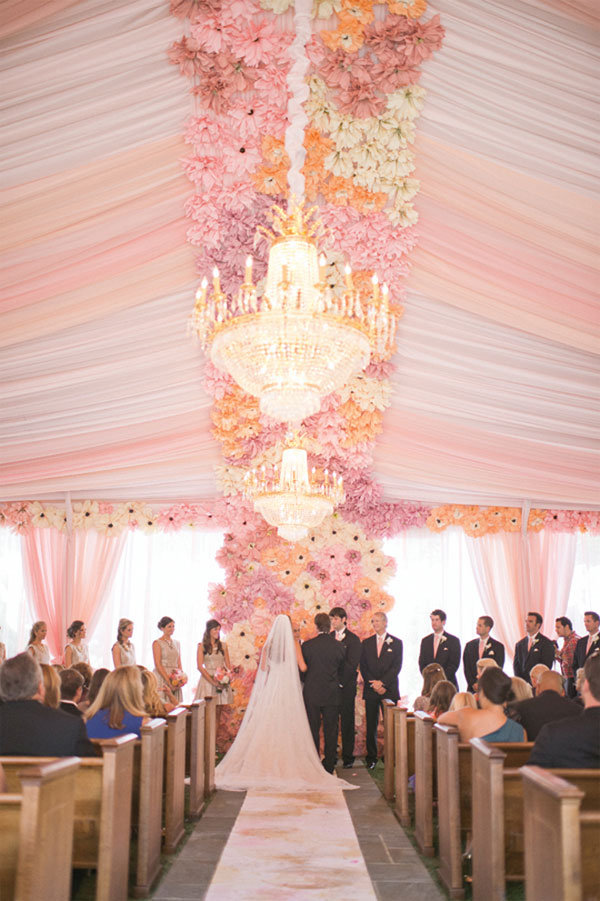 Photo Credit: Harwell Photography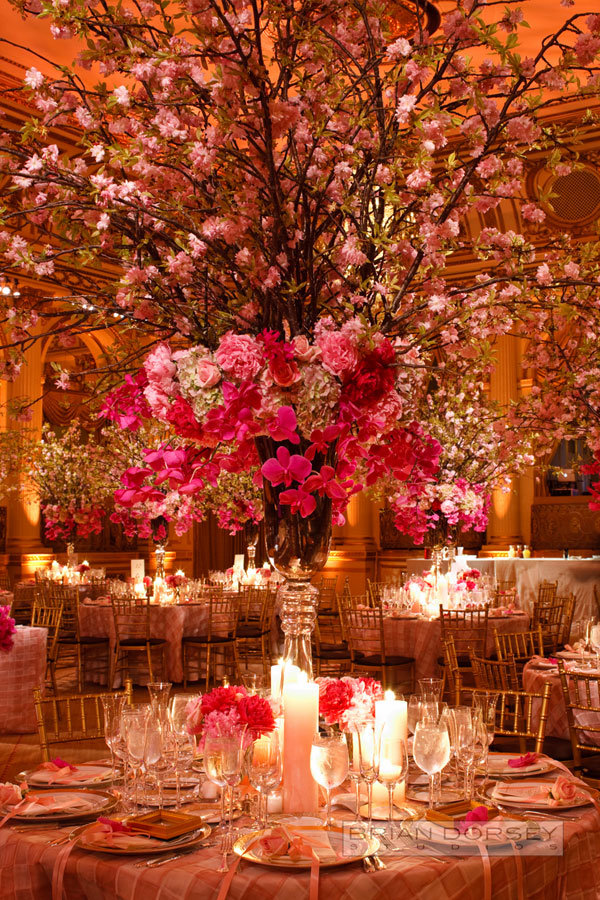 Photo Credit: Brian Dorsey Studios
For many couples, the night sky is the most beautiful part of the outdoors. However, sometimes the weather (too cold, too hot, too windy, too cloudy) will make it impossible to enjoy those beautiful stars. We recently turned a couple's reception room into a starry night by using advanced lighting techniques. Since the theme incorporated blue, white and silver, we made the room dim and used all blue up and down lighting for the walls. Then we projected stars onto the ceiling that included the actual constellations as well as the occasional shooting star for guests to wish on. What was so perfect about this was that it was the beginning of April and close to freezing, and guests felt no pressure to go out and enjoy the night sky because we brought it inside.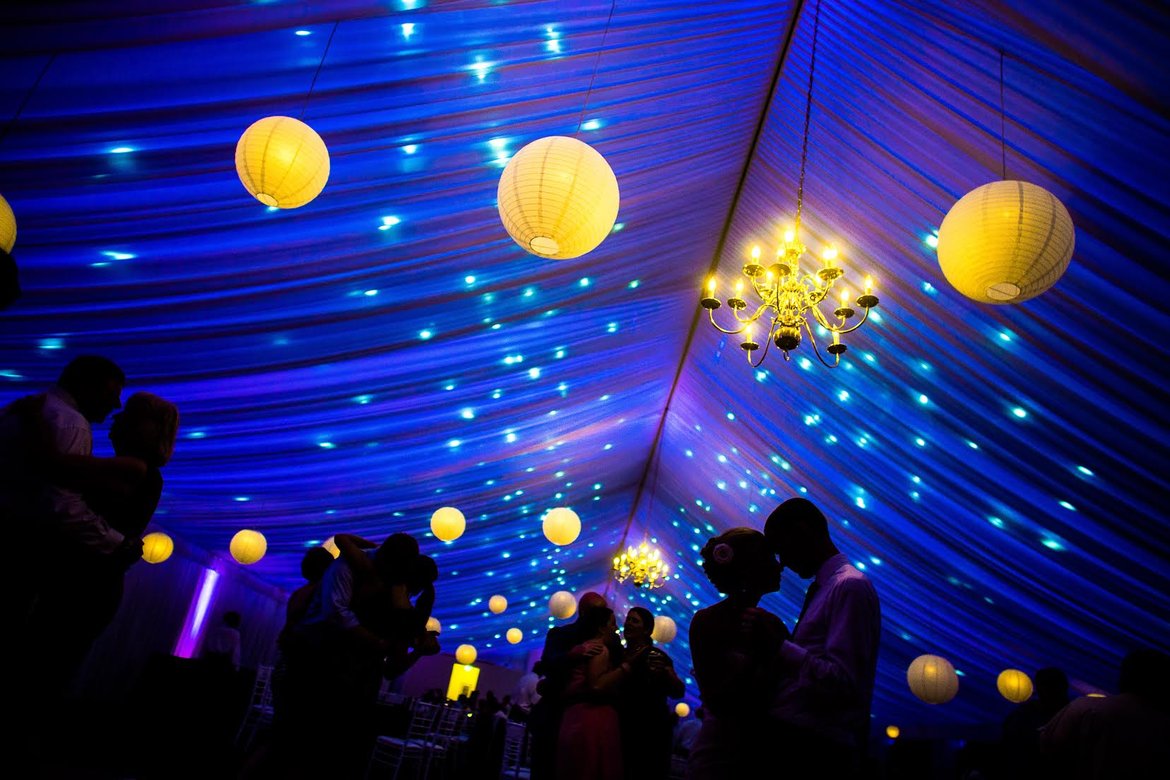 Photo Credit: Hoffer Photography

Photo Credit: Marriott Photography

Photo Credit: Ira Lippke Studios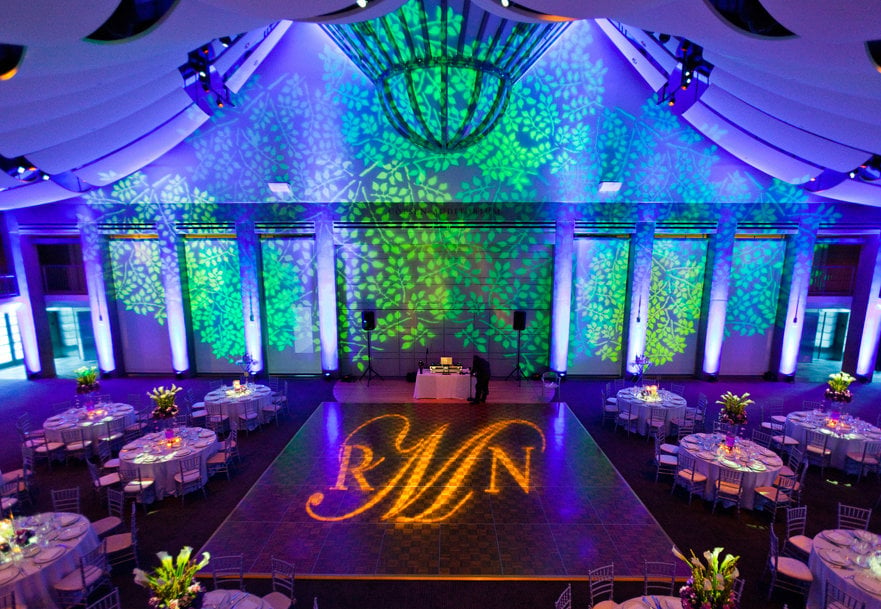 Photo Credit: Embrace Life Photography
Speaking of lighting, for the couples that were really hoping for that outdoor and open air reception, complete with bistro lighting, there's no reason not to string up lights inside as well. With bistro lights and market lighting becoming so popular, almost every rental company is offering them, and as long as your venue allows them, you should consider stringing them inside of your venue.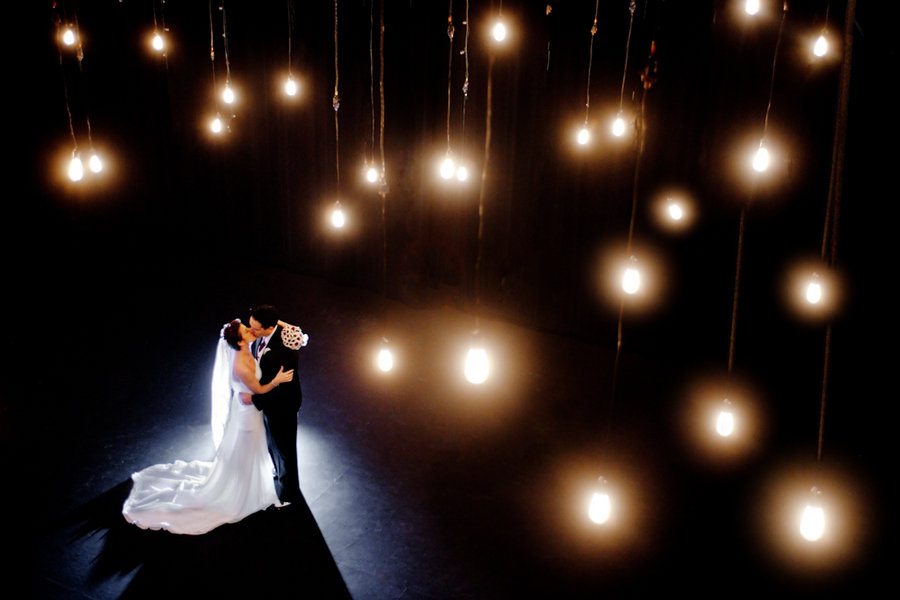 Photo Credit: Elevate Photography 
There are also endless ways to incorporate your flowers to make the inside feel more "outdoorsy." It doesn't have to be a garden of flowers like we did for our "Secret Garden" bride. For the winter brides, it can be tall white birch branches lining the ceremony aisle or in the centerpieces reaching up to the ceiling. You can even consider putting ceiling installments of these branches up and adding twinkling lights to give a crisp winter feel without the cold and frigid temperatures.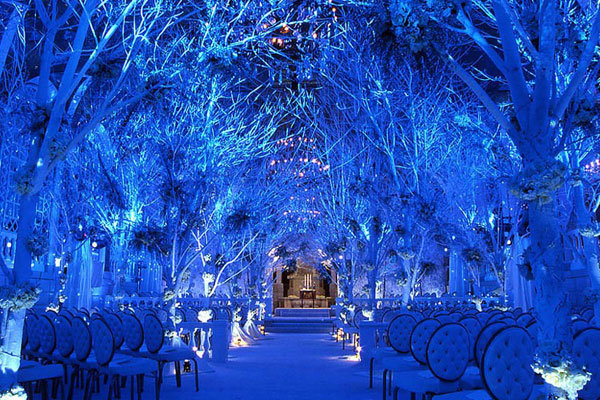 Photo Credit: John Labbe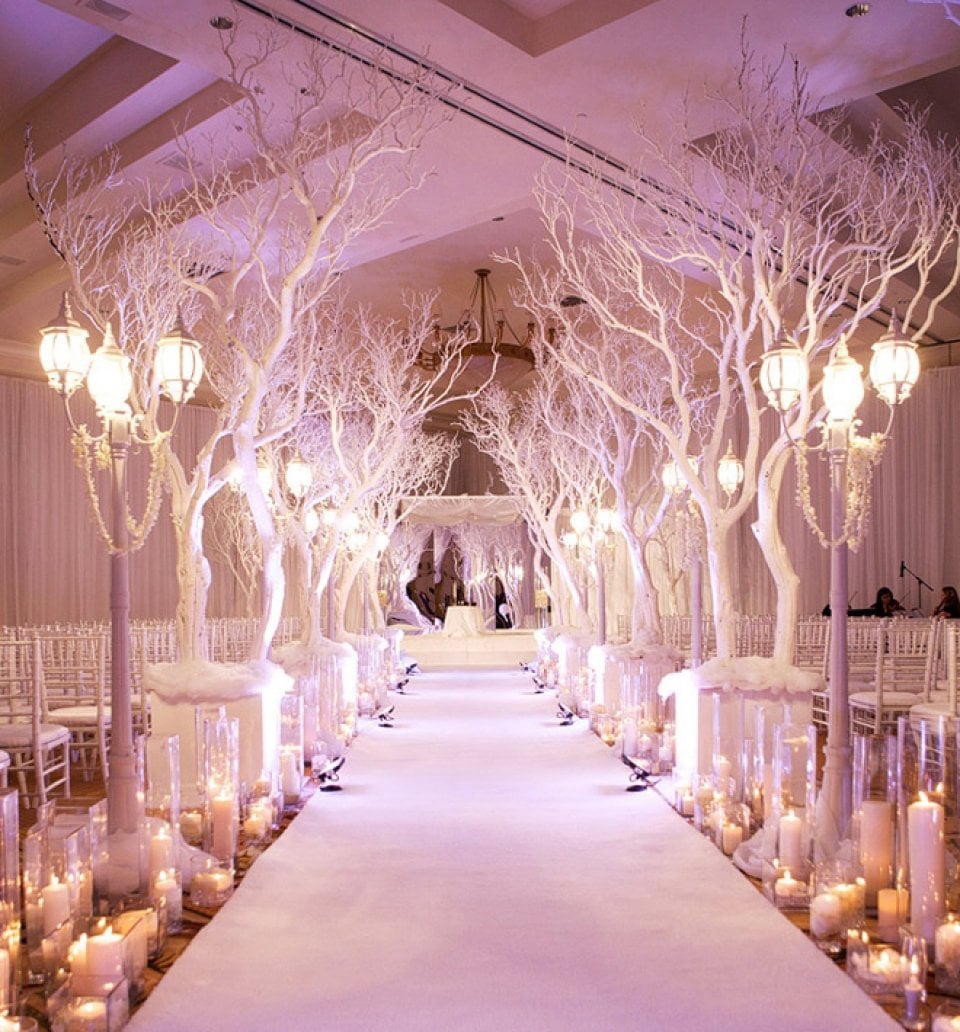 Photo Credit: Studio ATG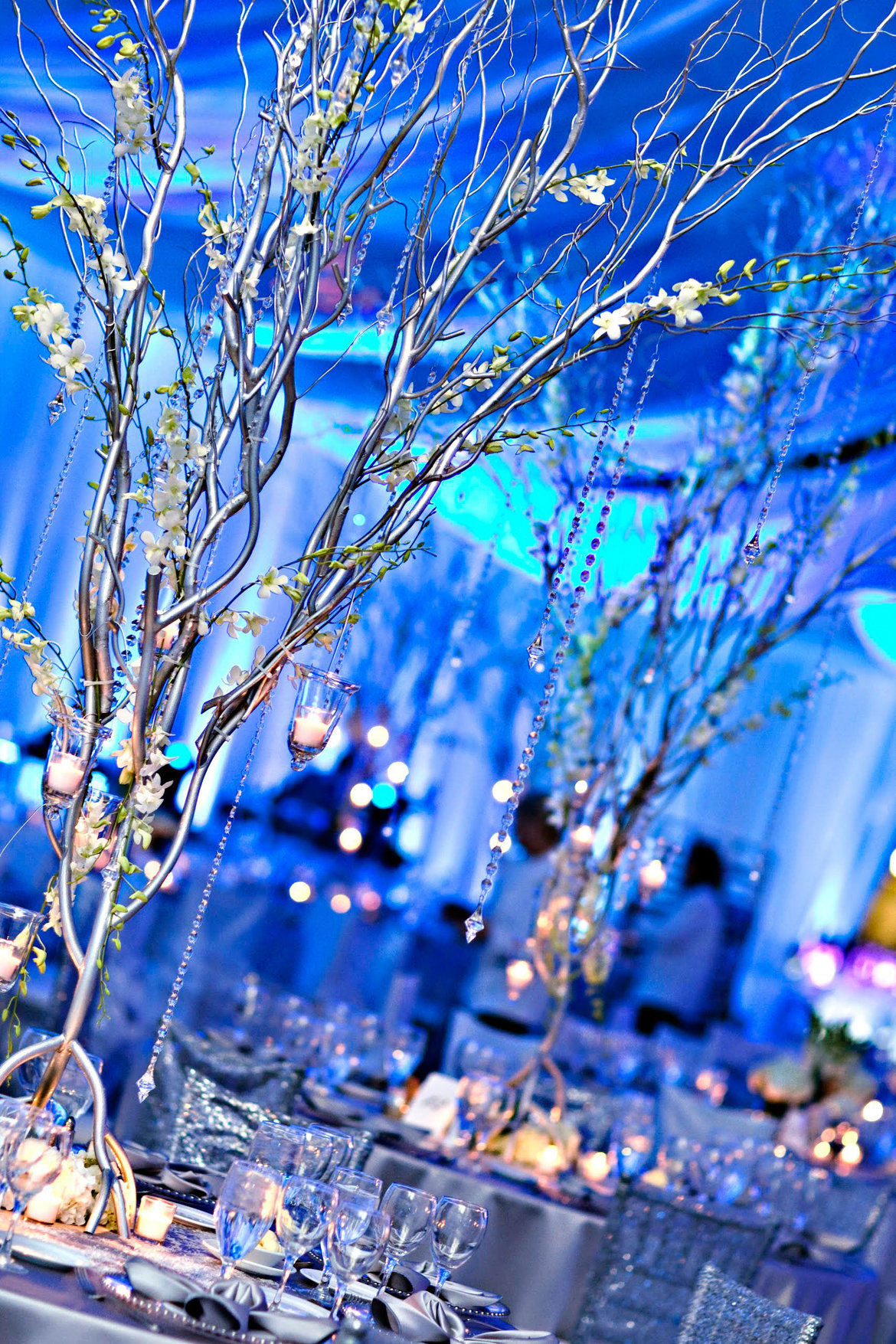 Photo Credit: Kelly Brown Weddings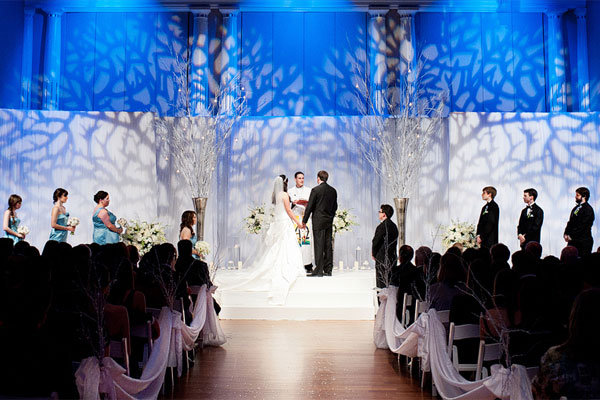 Photo Credit: Coburn Photography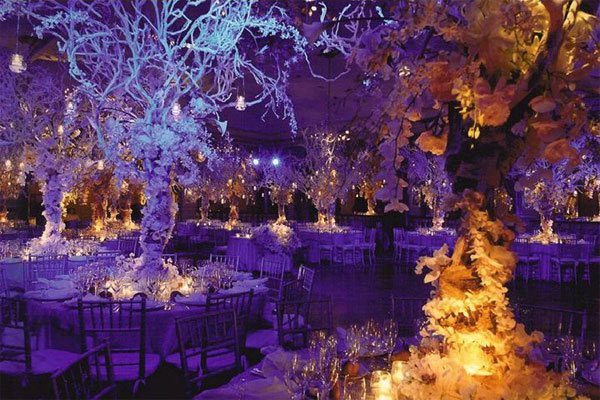 Photo Credit: Dreammakers Weddings & Events

Photo Credit: Theilen Photography
The best thing about hosting the outside on the inside is not having to worry about the pesky problems that nature brings. There's no reason to offer up baskets of bug spray, sunblock, or flip flops so that no one sinks into the grass. Things you want to stay away from if you're trying this trend is white lounge furniture or LED anything; instead, stick to vintage and rustic chic pieces to pull this look together. 
—Danielle Rothweiler
Danielle Rothweiler is a full-service seasoned event planner who has worked with some of the NY/NJ Metro Area's most exclusive venues and elite vendors. Quick-witted, sharp-as-a-tack and great under pressure, Danielle is known for her innovative ideas and keen attention to detail. She has worked with a number of media/TV personalities on various high profile events. Danielle believes strongly in giving back to the community and works very closely with the NYC Hope Gala, created to support fundraising efforts on behalf of The Four Diamonds, and The Penn State Dance Marathon (THON), which contributes to the mission of conquering childhood cancer. Danielle is also the Founder of NJ's Annual Same Sex Wedding Giveaway initiative.