Sure, Mexico beckons with its endless sun, sea and margaritas. But the land south of the border is also rich with cultural delights.
The country has a vibrant history of art that not only extends from the colorful folk art of its indigenous people, but also to the murals and intensely personal self-portraits of its most famous artist couple, Diego Rivera and Frida Kahlo, and today's innovative works of contemporary artists like Gabriel Orozco. Take an art tour at some of the country's most popular honey- moon destinations to add a dash of cultured spice to your Mexican getaway.
San Miguel de Allende
In the central Mexican state of Guanajuato, the historic colonial town of San Miguel de Allende is famous both for being a robust artists' colony, as well as a colonial UNESCO World Heritage site. In the mid-20th century, numerous foreign artists, attracted to the city's narrow cobblestone streets, neoclassical architecture and natural light, began arriving in town. And they established such cultural landmarks as the Instituto Allende (which offers art classes and Spanish lessons).
What to Do: If you want to try your own hand at creating art, El Nigromante, which is home to a museum, cultural center and galleries, offers classes in drawing, painting, sculpture and music. Just outside the town center, Fabrica La Aurora is a complex of over 40 galleries, artist studios and boutiques, all encompassed within a turn-of-the-century textile factory. Many of Fabrica La Aurora's working artists offer tours and classes in disciplines including painting, sculpture and jewelry making. Thursday is open studio day, with artists welcoming visitors into their workspaces.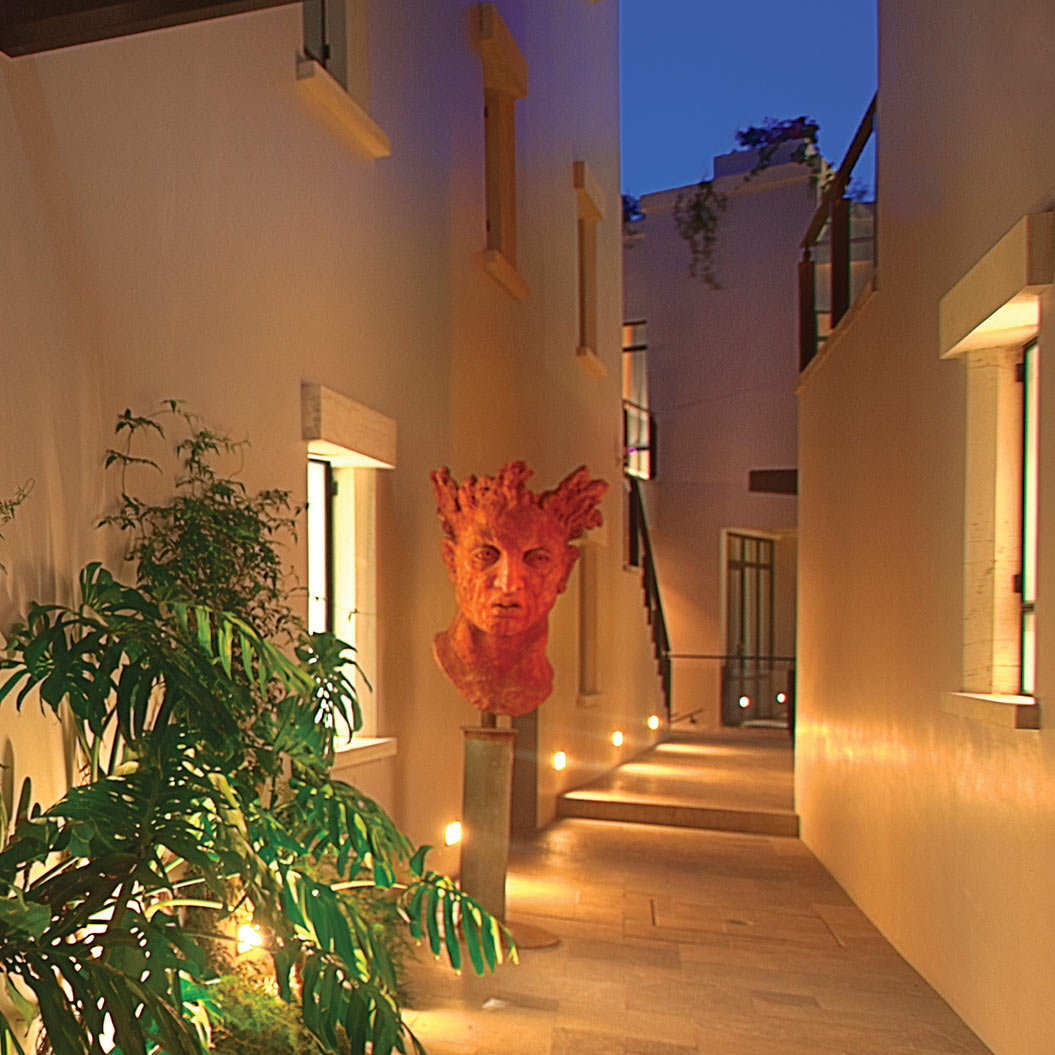 Photo courtesy of Hotel Matilda
Where to Stay: The boutique Hotel Matilda is filled with the works of contemporary artists, including several specially commissioned pieces by popular and rising stars of the mexican and latin art world. Artists who created works specifically for Hotel Matilda include Bosco Sodi, Aldo Chapparo and Nacho Rodriguez Bach. The most famous piece, however, is a portrait of the art-collecting owner's mother, Matilda, painted by Diego Rivera. The 30-room hideaway is also host to the annual San Miguel Art Festival (smart), which features many exhibits and lively parties (room rates start at $280 a night and include breakfast; hotelmatilda.com).

Photos courtesy of Hotel Matilda
Pages