With wedding costs on the rise, it can be harder than ever to keep your wedding budget on the right track. Rather than stressing over every little detail, we recommend focusing on the aspects that your guests will really notice — and that'll improve their experience at your wedding. Here, check out the top seven areas worth the splurge.
Lighting
Nothing transforms a room quite like lighting. "As guests arrive to the reception, lighting gives them the wow factor," said Jennifer Taylor of  Taylor'd Events by Jennifer . Whether you go for colorful uplighting, romantic candles, or vintage chandeliers over each table, y ou can make even the most drab space look like an ultra-luxe venue with the right lights. 
All You Need is Love Events recommends using lighting to play up key features of the room and draw attention away from less desirable aspects. "So many ballrooms have terrible carpeting — by using uplights around the room, you draw the eye up and guests will barely even notice it. And by pinspotting your flowers, they shine brilliantly and make a bigger statement then they would without lighting."
With an intelligent lighting package, you can actually transform the mood of the party throughout the night simply by changing the colors. "The lighting can make you feel like you are at different parties all in the same night," said Personal Touch by Covesa.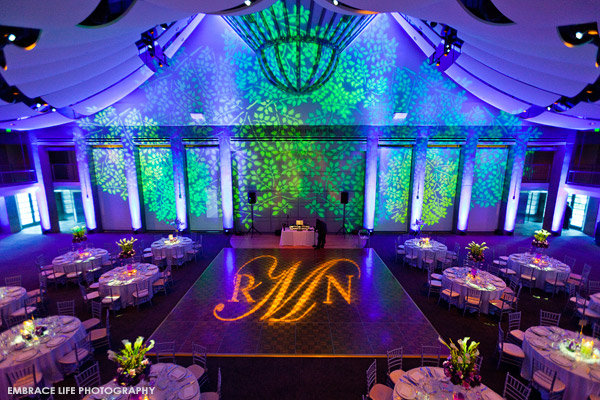 Photo Credit: Embrace Life Photography

Photo Credit: Guy Heart Studio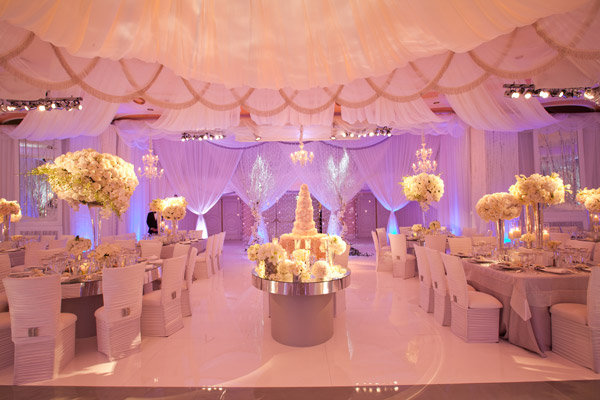 Photo Credit: Jay Lawrence Goldman/Event Planner: Mindy Weiss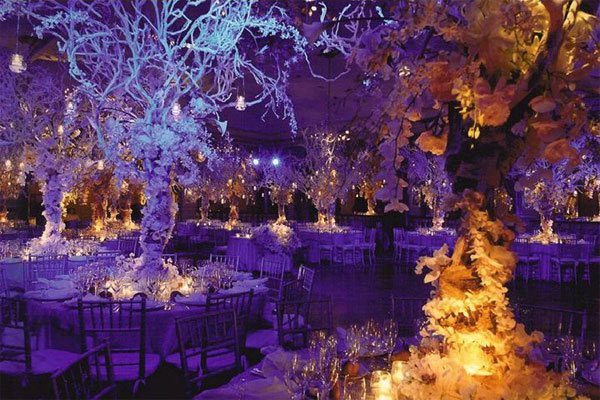 Photo courtesy of Dreammakers Weddings & Events

Photo Credit: Dana Siles/Florist: Tantawan Bloom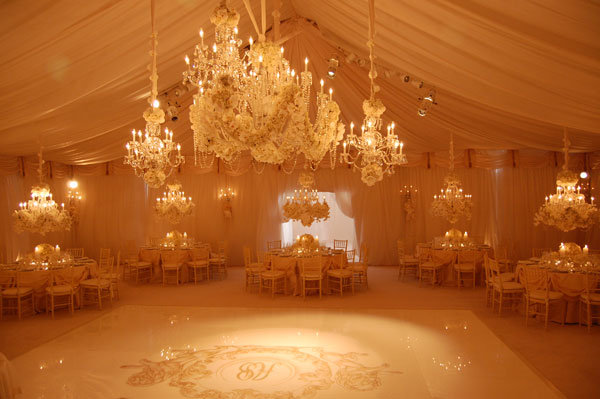 Photo Credit: Fred Marcus Photography/Event Planner: Harriette Rose Katz

Photo Credit: Z Media Photography / Wedding Planner: Shi Shi Events
A Fun Activity
Throw in a little something extra — a photo booth, a stop-motion video booth, a cigar-rolling station, yard games to play during the cocktail hour, ice-breaker games for the tables, dancers to liven up the dance floor, a magician or tarot card reader... the options are endless, and they'll give your guests something to talk about for years to come. 

Photo Credit: The Original Traveling Photo Booth via Lover.ly

Photo Credit: Abby Jiu Photography on Snippet and Ink via Lover.ly
Alcohol
Not only is a cash bar poor etiquette (your guests should not have to open their wallets at your wedding), but an open bar will keep the party going. "Asking your guests to pay is just not cool and is the fastest way to end your reception early," said photographer Thomas Robert Clarke. If a full open bar is beyond your budget, consider at least offering unlimited wine, beer, and a signature drink or two.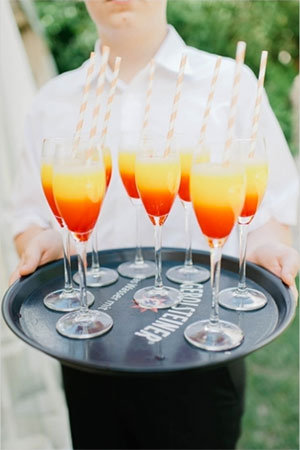 Photo Credit: Nadia Meli on Wedding Chicks via Lover.ly (left); Two Birds Photography on Style Unveiled via Lover.ly (right)
Entertainment
Nothing kills a party quite like a terrible DJ or band. You need someone who can read the crowd; an experienced DJ will notice that no one is dancing to the '80s party jams and will switch it up to something more contemporary to see if that gets the crowd moving.
If you can afford it, go for a live band: "A live band creates an incredible party atmosphere and elevates the reception to the next level," said The Graceful Host. "Everyone will walk away wanting more — and isn't that the goal?!"
Marta Segal Block, wedding specialist for GigMasters.com, recalled, "My husband really wanted to invest in a good band, and I'm glad we did.  Twelve years later, people still talk about how much fun they had at our wedding and how much they danced.  I really believe that great entertainment adds to the wedding and makes it memorable."
Consider splurging on a unique and unexpected musical act that fits your wedding location or your culture. For Shannon Leahy of Shannon Leahy Events' own wedding in New Orleans, she chose a New Orleans-style brass band to lead the guests from the ceremony to the cocktail hour playing "When the Saints Go Marching In."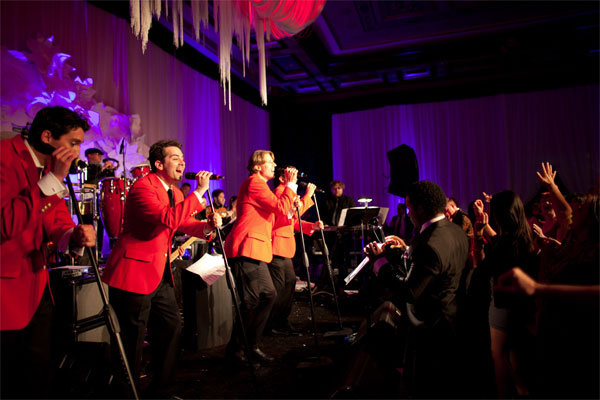 Photo courtesy of Bobby Borg

Photo courtesy of Shannon Leahy Events
Transportation
Give your guests one less thing to worry about by arranging transportation. "You don't want your guests trapped at the end of the evening or slightly tipsy trying to find their way back from a remote wedding venue," said Lauren Randolph of  MyHotelWedding.com . Provide a shuttle to and from the hotel where your out-of-towners are staying, give your VIPs a lift home in a limo, and have taxis on stand-by for guests who planned on driving but took a little too much advantage of your open bar.
"Sometimes, guests don't notice the little details that a wedding couple may spend months planning (and hundreds of dollars) on, but when it comes to guests comfort and the ease of getting to and from the wedding, guests notice," said First Pick Planning . "Transportation for wedding guests is not only becoming a norm, but it's something that can add a unique element of surprise to any wedding and make for fun photo opportunities. From trolleys to stretch limos to horse and carriages and even segways, getting your guests to and fro in a unique way has definitely become something to splurge on!"
Late Night Snacks
You've likely put plenty of thought into your cocktail hour, dinner, and desserts, but after dancing all night, your guest will probably get hungry again before your reception ends. Go for something fun here, like a food truck or bite-size comfort food.

Photo Credit: Craig Paulson Photography on Craig Paulson Photography via Lover.ly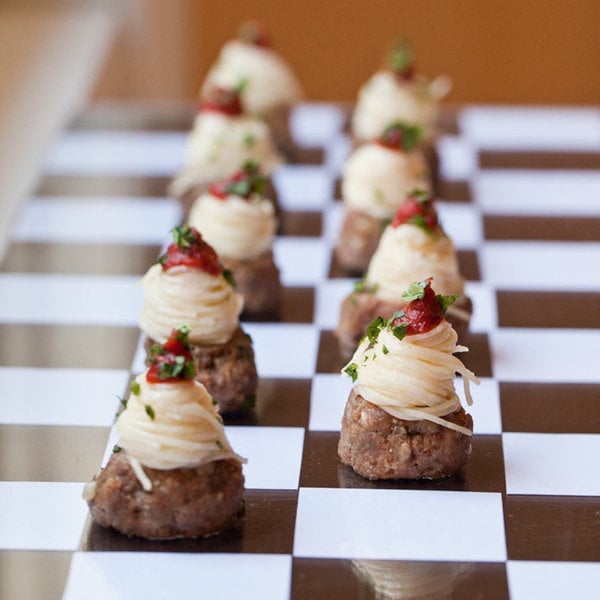 Photo Credit: Mel Barlow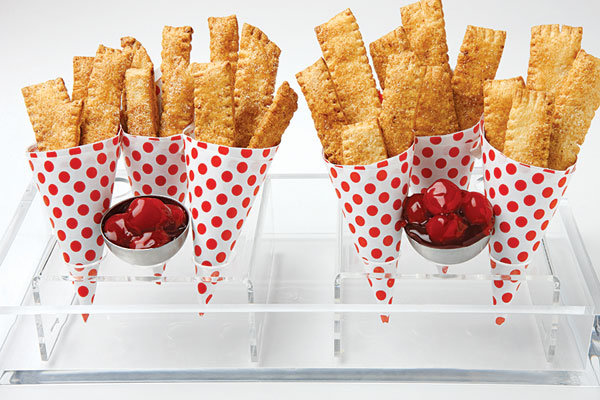 Photo courtesy of Elegant Affairs, Inc.
Photography
When all is said and done, your photos are the only tangible memories that you have. You'll regret it if you choose to cut costs in this area. "My family has a horrible history of skimping on professional photography and then being disappointed and not having decent photos of events," said Block. "So for my wedding, photography was one of the places I was willing to pay big money. I'm glad I did. The photos are one of the few things that really last from a wedding." If your dream photographer is above your budget, see if you can customize the package — perhaps get only a disk with high-resolution images, and plan on making an album and prints at a later date when you have a little more money.

Photo Credit: Jess + Nate Studio (left); Anna Kirby Photography (right)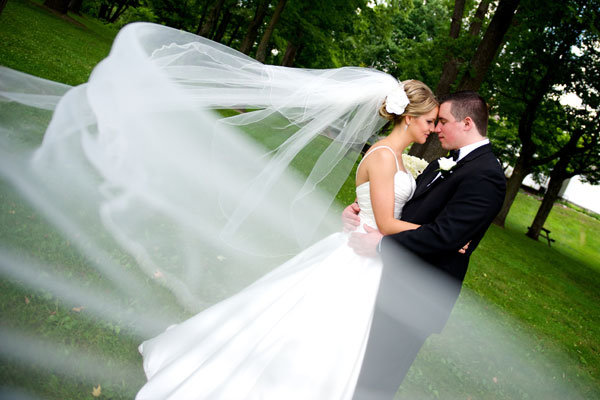 Photo Credit: BTW Photography

Photo Credit: Stephanie N. Baker Photography & Graphic Design (left); Arising Images (right)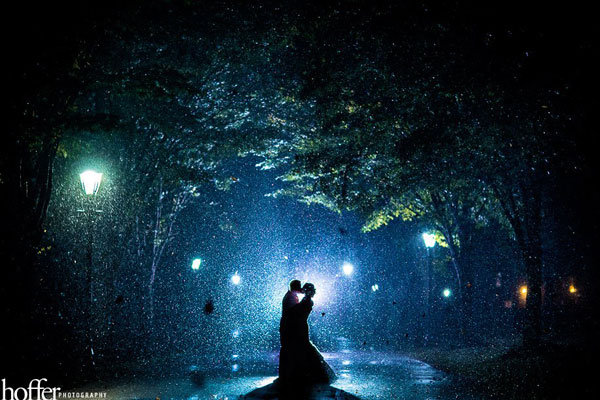 Photo Credit: Hoffer Photography
Tell us: Which splurges do you think are worth the cost? Where are you trimming your wedding budget?
—Kristen Klein