As the kids and our teacher friends head back to school this week, we've got back-to-school fever right along with them. So when we came across Ira and Jerry's gorgeous school-themed wedding, we couldn't wait to share it with you. This pair first met in elementary school when they were just seven years old! 
"We lived a couple houses apart and would go to each other's houses to play after school," said the bride, Ira. The two stayed close friends until Ira and her family moved from Pendleton, OR to Portland, OR in the middle of eighth grade.
23 years later, the pair reconnected through Facebook and met to catch up. "We chatted exactly like we were old friends and connected on so many levels almost immediately," said Ira. "From that day on, we were inseparable."
Jerry proposed in February of 2011 during a surprise weekend in Bend, OR. "The drive home gave us plenty of time to talk about the wedding, and it was obvious that our wedding was going to have a Back-to-School theme," said Ira.
"Our wedding day went without a hitch, with family and friends pitching in to make it a joyous, memorable and fun occasion," said Ira. "It was a day filled with love and laughter; a truly unforgettable day, 32 years in the making." 
Photography by Wilton Photography.

The bride designed the save-the-dates, invitations, programs and thank you cards.

The bouquets for the bride and bridesmaids incorporated green pencils as  "stems."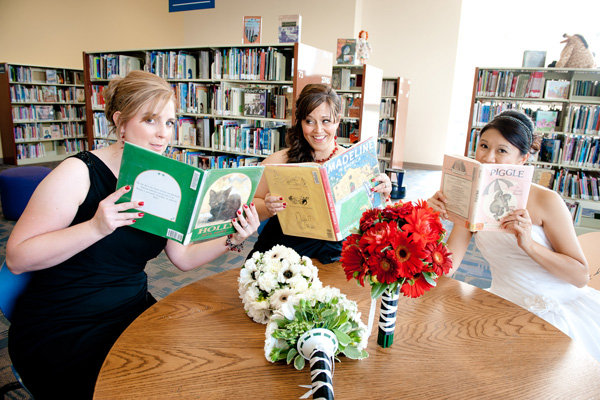 During the reception, the couple set up two vintage school desks and created a self-service photo booth. "It was a hit!" said Ira.

The groom and groomsmen wore pinwheel boutonnieres.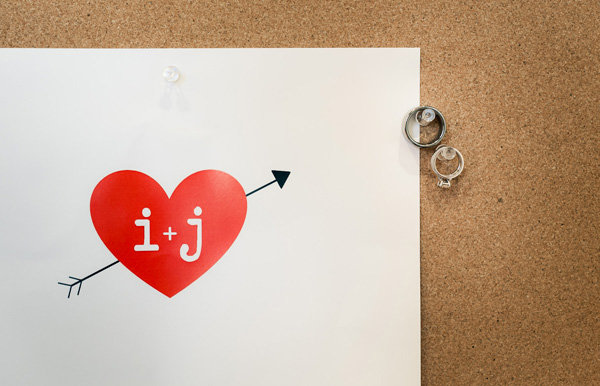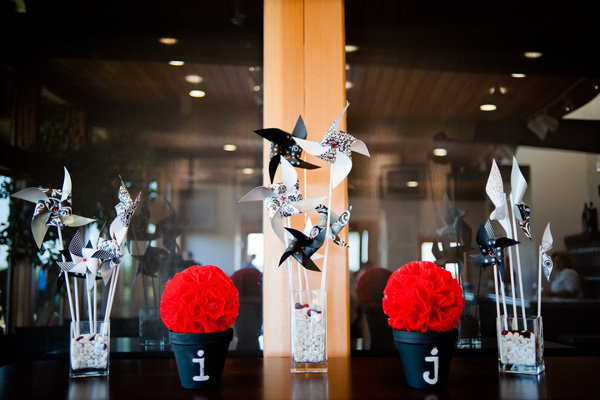 For ceremony programs, they made cootie catchers, a favorite from the playground days!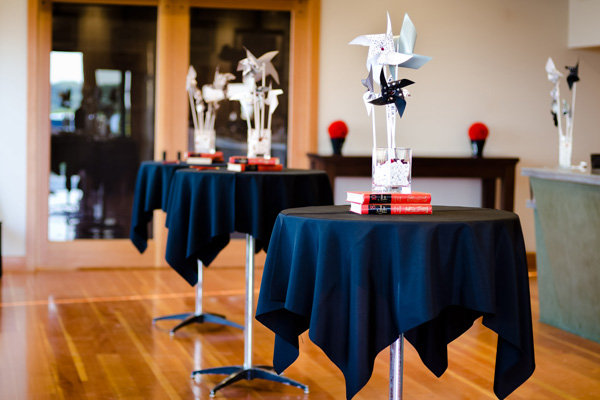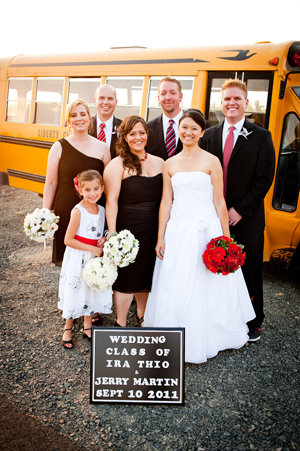 In keeping with the school theme, favors were packed in brown paper lunch bags. 
The thank-you cards were reminiscent of elementary school Picture Day packets.  
Plus, check out a Collegiate-Themed Wedding.
—Kristen O'Gorman Klein