Not crazy about wedding cake? Serve up one of these delicious alternatives at your reception.
By: Kristen O'Gorman Klein; additional reporting by Emily Gardner
Maybe you're not a fan of cake. Or maybe you love cake so much that you can't choose just one type. Whatever the reason, couples today are looking beyond the traditional wedding cake when it comes to choosing reception desserts. Here, five options we love.
Cupcakes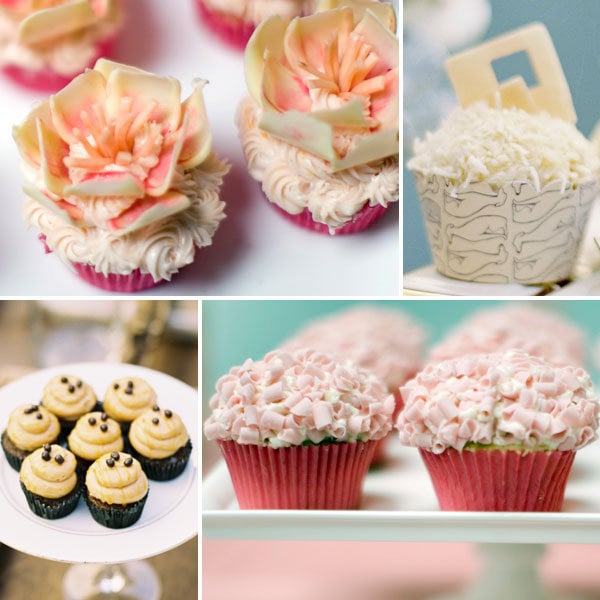 Photo courtesy of Be Inspired PR/Created by Cupcakes Couture
Cupcakes are a fun alternative to wedding cake. And they have a real advantage when it comes to picky eaters: You can mix and match a wide variety of flavors so that there's something for everyone.
Another plus: Cupcake towers become instant décor and focal points of your reception room. "We typically work closely with the event coordinator to create something cohesive to the overall theme through color, aesthetic and quantity," says Jenine Cravatt, president of Cupcakes Couture of Manhattan Beach, CA. "This includes not only designing the desserts in a specific color and design, but also incorporating props, linens and stationery pieces that fit in with the overall feel of the wedding."
Pages