Our ultimate honeymoon picks from sea to shining sea.
By: Jenna Mahoney

Photo courtesy of Mandarin Oriental Hotel Group
Think globally, act locally. The mantra is one that I like to embrace when selecting food, beauty products and furniture, but it's just as applicable to travel. In fact, the United States is richly diverse. Here are some of the most memorable — and romantic — spots I've visited in our great country, plus some new places I'm eager to explore.
Hot Hotels
When it comes to hotels, I prefer the heritage brands because hipness doesn't get in the way of service. The Thompson Beverly Hills, however, changed my outlook on that matter. The folks at the front desk are beyond attentive, the restaurant's wait staff hunted down almond milk for my latte and did I mention the cool rooftop pool has views of the Hollywood sign? (room rates start at $350 a night; thompsonhotels.com).

Photo courtesy of Thompson Hotels
Skyscrapers, hotdog carts and people are just a few of the things that New York teems with. Add hotels to that equation. Of the more than 70,000 hotel rooms in the Big Apple, the rooms with the Central Park view at the Mandarin Oriental New York are among my favorites. They are spacious — especially for NYC — and have park vistas even from the bathtub! (room rates start at $750 a night; mandarinoriental.com).

Photo courtesy of Mandarin Oriental Hotel Group
Supreme Spas
Really, the word "spa" should be a synonym for "vacation," because they each evoke relaxation. The spa at the Mandarin Oriental Las Vegas is one of the best I've experienced — ever. There's a series of wet rooms and lounging areas that overlook the buzzing Strip. The hammam — a traditional Turkish bath — is a must-try.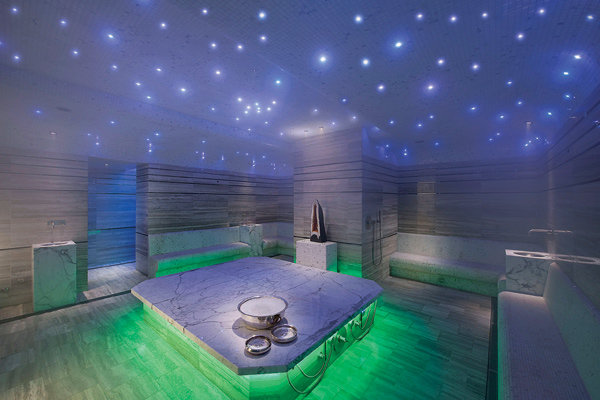 Photo courtesy of Mandarin Oriental Hotel Group
When it comes to facials, one of the go-to names is Cornelia. Her eponymous spa at the tony Surrey Hotel on New York's Upper East Side feels more like a private home and the treatments (I prefer the caviar facial) leave you glowing for weeks.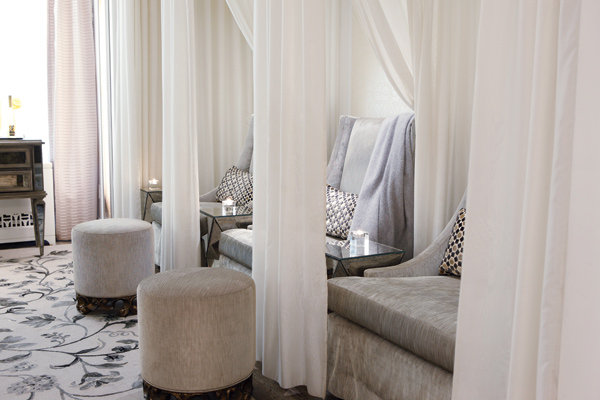 Photo courtesy of the Surrey Hotel
A spa visit should also have a touch of decadence — the Waldorf Astoria Orlando — has champagne and chocolates in the relaxation room.
Super Shopping
Whenever I travel, I savor the experience of strolling around local markets and antique shops. The last time I was in Los Angeles, I went to the famous Melrose Trading Post, which is held on Sundays. The refurbished furniture was enough to make me wish I lived in the City of Angels. Thankfully, my hometown Brooklyn Flea (set up every weekend) has an equally impressive array of handcrafted and antique home furnishings, original artwork and loads of vintage clothing stalls, along with local food options. New Orleans is lined with antique stores. On Magazine Street and Royal Street (the city's oldest) you can dig for old mirrors, crystal brooches and cool heirloom pieces.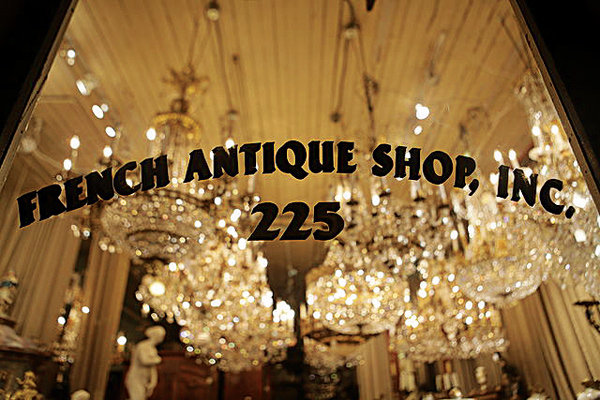 Photo Credit: Carl Purcell
Sweet Treats
I rarely eat dessert, but when I'm traveling, having a bit more sugar than usual is part of the experience — right? That's especially true of New Orleans' famous Café du Monde. The 24-hour coffee shop is celebrated for its chicory coffee and beignets, fried-dough squares topped with mountains of powdered sugar.

Photo Credit: Carl Purcell
High tea, with its finger sandwiches, scones and jams and creams, is another special treat. The late afternoon service at the Four Seasons Boston is enhanced by the dining room's location overlooking the city's beautiful Public Garden.

Photo courtesy of the Four Seasons Boston
Unforgettable Experiences
One of the most surprising places I've visited in the United States is Natchez, Mississippi. The small city on the banks of the river has an enormous number of grand, antebellum mansions. Many can be used as wedding locations. At the Four Seasons Menele Bay on the Hawaiian island Lanai, the only way to describe waking in the morning and being greeted by endless pods of spinner dolphins at the cove beach is magical.

Photo courtesy of the Four Seasons Manele Bay
Next Up
Langham, a luxury brand that first launched in London before opening across Asia, will be welcoming two new hotels in the States. The service is seamless and the locations in Chicago and New York are super central. I love glamping — glamorous camping. The idea of being in nature, but still having amazing meals and a spa is my ideal vacation, which is why I can't wait to check out Cresto Ranch, a collection of eight canvas tents on a working cattle farm in Colorado. Its sister property Dunton Hot Springs is a restored mining town that now serves as a romantic hideaway

Photo courtesy of Cresto Ranch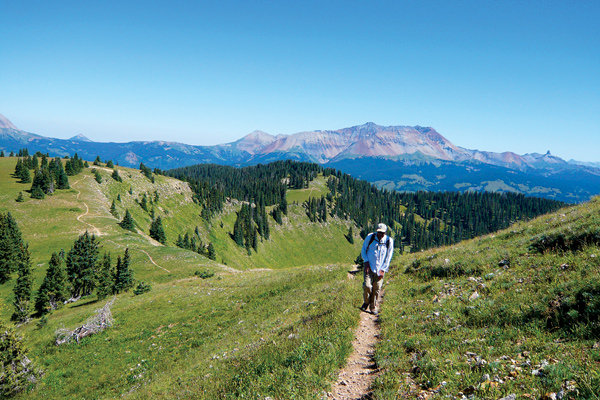 Photo courtesy of Cresto Ranch
Travel Tip: With the exception of Jet Blue, most American carriers charge for checked baggage. Go to airfarewatchdog.com for more information on all airline fees.