Our handy, everything-you-ever-needed-to-know-guide to finding your personal Caribbean paradise.
By: Donna Heiderstadt
Petit St. Vincent
 
Island Style: Super secluded, this private island offers 115 acres for just-the-two-of-you time.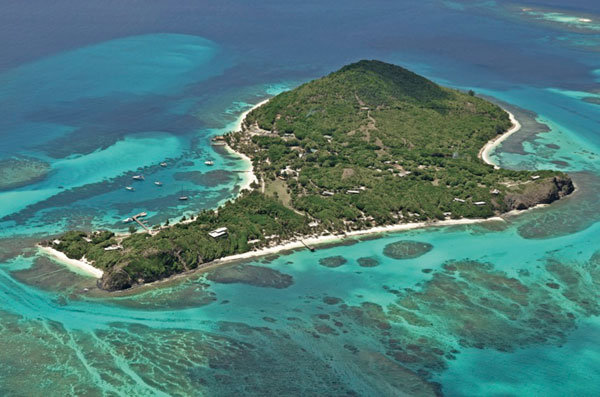 Photo Credit: Jonathan Plamer
Why Visit: Why check in here? To embrace peace and relaxation as you escape the 24/7 world, why else? (petitstvincent.com)

Photo Credit: Mike Toy Photography
Recommednded Resort: This private-island resort features 22 wood-and-stone cottages (with just-renovated island-contemporary interiors) scattered amid six beaches, two restaurants and a glorious new spa (room rates start at $1,050 a night, all-inclusive; petitstvincent.com). 
Top Table: The property's Main Restaurant, set on a small hill with sweeping views, serves locally inspired, three-course menus—think conch and crispy greens or lobster fritter with roasted red pepper remoulade. 

Photo Credit: Mike Toy Photography
Don't Miss: Cocoon yourselves in your intimate cottage, and hoist a yellow flag for service at any hour of the day or a red one to be left alone.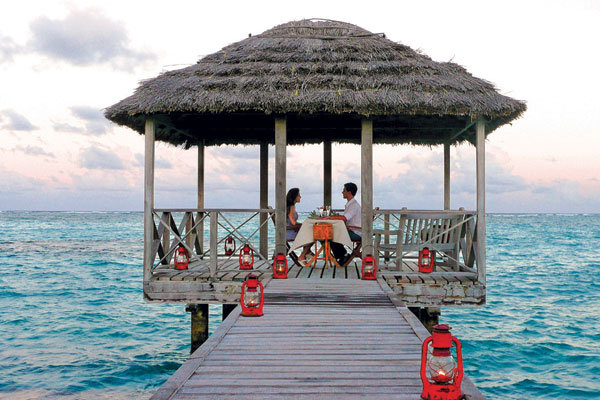 Photo Credit: Charles Carroll
Most Romantic: Explore nearby Mopion Island, a sexy spit of sand with a single palapa, where you'll be dropped off with a picnic lunch. 
Pages