Everything you need to know about the most popular destination in the ABC islands.
By: Stefania Sainato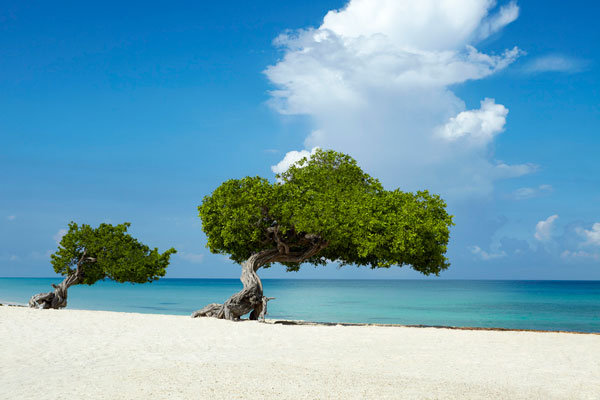 Bon bini, or welcome, to the island of Aruba. Here, miles of pristine white sand stretch before you, the sky and Caribbean Sea converge in spectacular fashion—a kaleidoscope of turquoise and the faintest blue—and the weather is a constant 83 degrees year round. The surroundings are so heavenly, it's as if you're reliving a perfect day over and over again: A Groundhog Day for honeymooners, if you will.
My fiancé Jason and I took a pre-wedding trip there, and were grateful to escape a bone-chilling NYC winter, if only for a little while. We quickly discovered why it's the most revisited island in the Caribbean, with over 800,000 visitors each year (the return visitor rate is more than 60 percent). This cosmopolitan hotspot offers top-notch activities, dining, and events, no matter what your vacation M.O. is. The Arubans' happy-go-lucky spirit is infectious—hospitality is deeply engrained in the culture. It even says so in their national anthem: "The greatness of our people is in their great cordiality."
Located on the fringe of the Hurricane Belt, Aruba is sheltered from most tropical storms, making it an ideal beach getaway regardless of what month couples are getting married. It's a short flight away for East-Coasters—just over two hours away by plane from Miami and four hours from New York—but it's also close to Venezuela and Colombia. The island is home to over 22 major hotels, from sprawling high-rises in Palm Beach to boutique low-rise properties along the Eagle Beach coast, which was voted the number-one Caribbean beach by USA Today. (Aside from being gorgeous, it's also a nesting site for leatherback sea turtles.)

We stayed at the stately Aruba Marriott Resort & Stellaris Casino, an eight-story resort with nine restaurants, an enormous adults-only pool, and enough Blackjack tables to make my groom giddy. Tradewinds Club is their boutique resort within a resort, which offers deluxe amenities, a private beach section and more. No matter which area you stay in, each of the 400 rooms comes with a private balcony—the largest on the island—offering exquisite views. 
Travel tip: All of Aruba's resorts charge a 22% bed tax, so factor that into your total honeymoon budget. If pampering is on the agenda, try the Gel & Aloe Bath Wrap at Mandara, their spa. Aloe is one of the island's chief exports, and it's a must for sun-parched skin. (Visit marriott.com for more info.)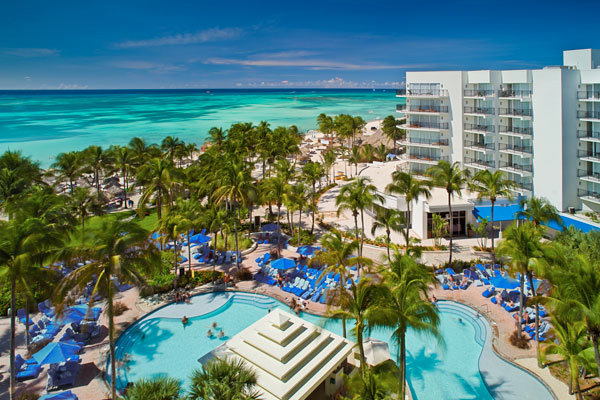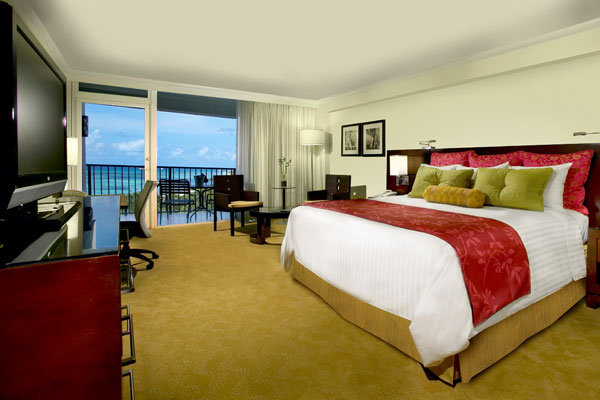 Another great high-rise option is the Radisson Aruba Resort, Casino & Spa, which is considered to be one of Aruba's most luxe hotels (the Queen of the Netherlands visits twice a year; she even has her own suite). For a more intimate environment, consider the adults-only Bucuti & Tara Beach Resort.
Next: Activities & sightseeing ►
Pages