Want to pack a little extra into your getaway? Try lending a helping hand while on your honeymoon.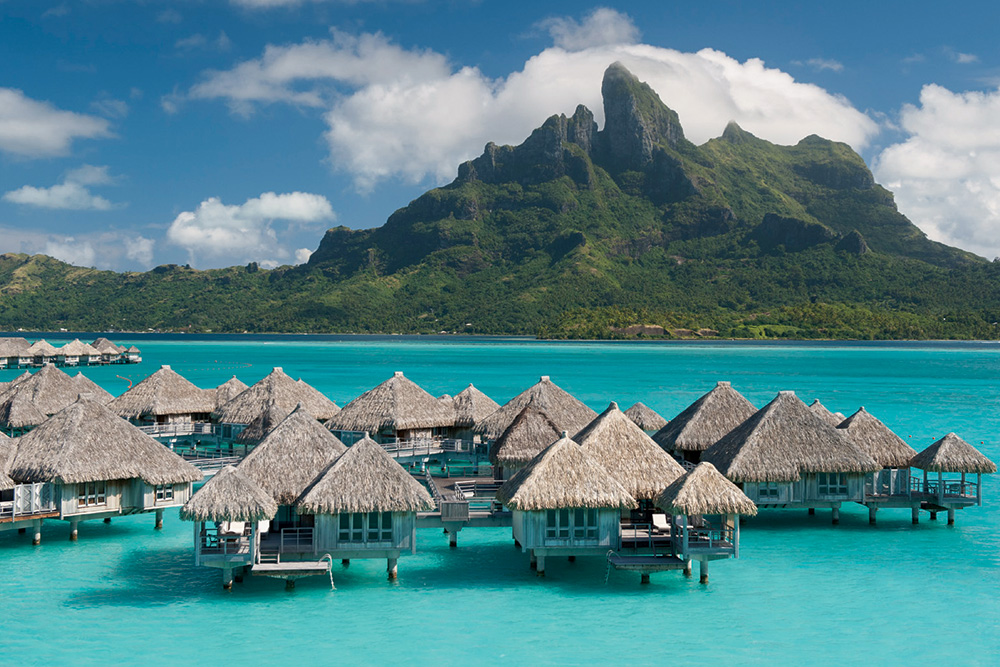 Photo courtesy of St. Regis Bora Bora
These guided experiences at posh resorts help the planet and community while enhancing your stay in some of the world's most beauti- ful — and romantic — destinations. Talk about good vibe getaways.
Baros Maldives
Stay in one of the 75 villas perched in a turquoise lagoon in the Indian Ocean and you may never want to come to shore, let alone come home. Sign up for the resort's Reef Rehabilitation Program and nurture sea life. With an escorted swim to the house reef, you'll collect coral fragments and attach them to a coral frame. The marine nursery is home to damselfish, blennies, octopus and the awesomely named Oriental sweetlips.
St. Regis Bora Bora
Guests at one of the 89 beach or overwater villas set on a limpid blue lagoon at this heavenly resort in French Polynesia get closer access to the crystal-clear waters by taking part in the resort's Coral Management Program. After a guided tour from the resident marine biologist, honeymooners can become godparents to a baby coral and plant a coral cutting. Myriad colorful juvenile fish shelter in the protected marine area.
Wilderness Safari Desert Rhino Camp
This Namibian camp of just eight luxe tents is set in a dramatic landscape that is home to Africa's biggest free-roaming population of black rhinos, which are in danger from poachers. Guests work with the Save the Rhino Trust to help trackers record the location of the rhino, following the animals in game drive vehicles or on foot.
Four Seasons Resort Maui at Wailea
All of the resort's 380 rooms have gorgeous views of the Wailea Beach's golden sands and those amazing Maui sunsets. This Hawaiian paradise offers guests multiple voluntourism opportunities, from home building for Habitat for Humanity to weeding at the Maui Nui Botanical Gardens. At the ancient Ko'ie'ie Fishpond, guests participate in ongoing restoration work, replacing boulders in the 1,100 foot rock wall that dates to the 15th century, an important cultural locale for Hawaiian Islanders.
Sandals Resorts
Stay at any one of the group's 15 all-inclusive Caribbean properties and volunteer in the local community during a Reading Road Trip. Every week when school is in session, volunteers read books to local students.