The romance heats up with new offerings at some of the world's most popular destinations.

Photo courtesy of The Caribbean Club
There are some destinations that are at the top of everyone's honeymoon wish list. And with good reason — they offer storybook settings bursting with all kinds of romantic amenities and adventures. Food experiences are tops and photo ops are #FOMO-inducing. Couple such offerings with spas that are decadently pampering and haute hotels that promise A-list service and it's happily ever after. As with all champions, the perennially favorite locations are constantly evolving to offer something new along with the blue (have you noticed so many are beachy keen?). Here, four amazing destinations from the Caribbean and Hawaii to Europe and India, that are updated classics.
Caribbean: Cayman Islands
For decades, the Cayman Islands have lured tony travelers with sparkling sands, pristine waters and an excellent food scene. The three beautiful islands include Grand Cayman, home to famed Seven Mile beach — considered among the best in the Caribbean — as well as a diverse coral system. Among trademark island activities, which include snorkeling and diving, you can swim with stingrays in Stingray City and visit 24-acre marine park Boatswain's Beach (the world's only commercial Green Sea Turtle farm with 16,000 endangered ocean-dwelling chelonians). You'll also want to take a water taxi to Rum Point for a picnic and hike the Mastic Trail to discover hundreds of sun-worshiping iguanas. Land recreations promise spectacular photo ops, though the best vantage point is from above. Book a helicopter sightseeing tour with Cayman Island Helicopters to reach new heights. From the sky, you'll be awe-struck by the magnificent stingrays and underwater battle ships through crystal-clear waters. Yes — the ocean here is that translucent. You can also admire the sprawling Seven Mile beach and get aerial views of the turtle farm and the remarkable topography of all the Cayman Islands. Helicopter tours are also a perfect way to visit sites among the islands (like Bloody Bay Wall for diving) without having to board crowded boats.
At night, take a kayak tour around Bio Bay, a newly discovered attraction on Grand Cayman. During the evening excursion with George's Cayman Kayaking Tours, you'll witness the incredible bioluminescent effect of the bay that's accessed via a series of mangroves. The water glows thanks to single-celled organisms called dinoflagellates that emit light when touched.
Where to Stay: The first resort to open in Cayman Islands in a decade, Kimpton Seafire Resort & Spa (the hotel group's first property outside the united States) is barefoot luxury at its finest. Positioned right on Seven Mile Beach, Seafire boasts an open-air design, three restaurants and an 8,500-square-foot spa with the island's first hammam (best described as a Turkish bath) and a fitness center with daily classes and water sports offerings. Among the 266 guest rooms, three stand-alone bungalows are equipped with ocean and resort views, full kitchens and reserved cabanas. oversized corner suites feature enormous bathrooms, amazing ocean views and private balconies (room rates start at $339).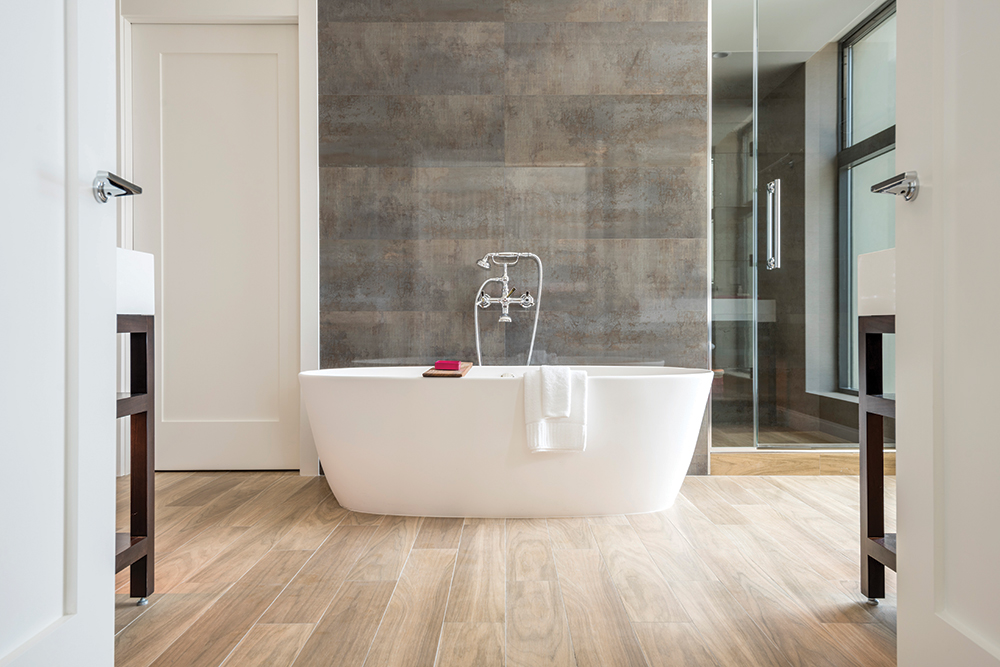 Photo courtesy of Seafire Resort & Spa 
Hawaii: The Big Island
Thanks to year-round sunshine, pristine beaches, luxury resorts, excellent cuisine, epic surf and trademark Aloha spirit, Hawaii is one of the most honeymoon-friendly destinations on the planet. All islands tout their claim-to-fames, but Hawaii Island, a.k.a. The Big Island, with an array of microclimates (11 of the world's 13) and diverse ecosystems offers a wealth of activities beyond the coastline. From tropical forest to snowy alpine deserts, the island is rich with biodiversity and the mother of all natural attractions — volcanoes. Five volcanoes make the stunning island truly unique. Visitors make a beeline to Hawaii Volcanoes national Park to explore craters, hike dramatic volcanic terrain and fly over flowing lava in helicopters. The Big Island is also home to some awesome— and superlative — romantic offerings. There's one of the largest waterfalls on earth, America's southernmost bakery, the world's largest telescope and a one of-a-kind, Frank Lloyd Wright-designed vacation rental.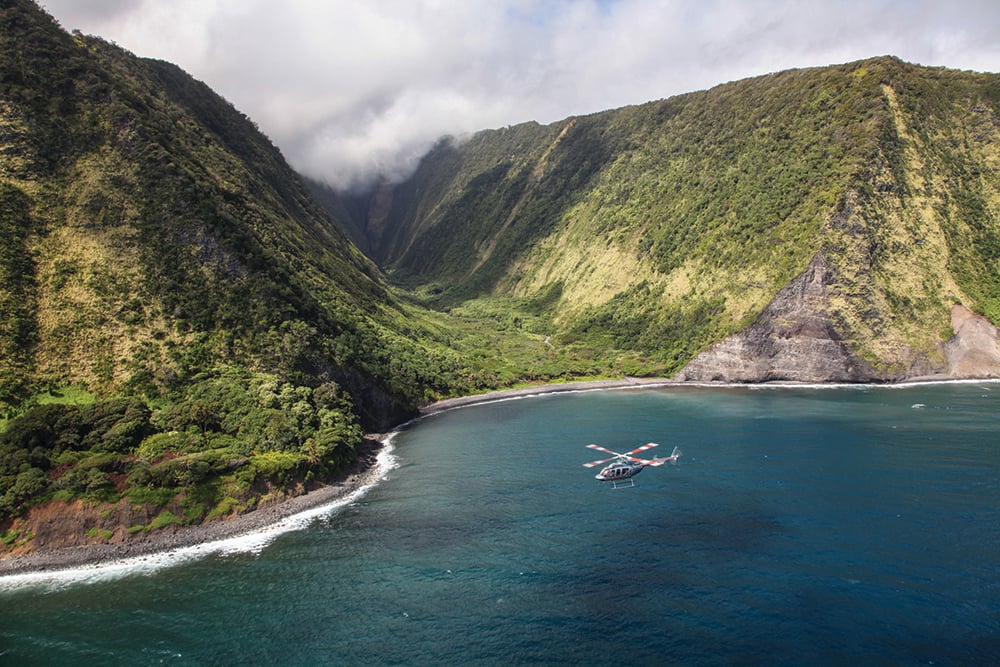 Photo courtesy of Four Seasons Hotels & Resorts
At night, the island transforms into a natural museum courtesy of Mauna Kea observatories, a prominent astronomical research facility perched on the summit of Mauna Kea. As one of the best places in the world for stargazing, you don't even need a telescope to see the clear and utterly romantic star-spangled night sky.
Where to Stay: The Four Seasons Resort Hualalai is a self-contained oasis with 243 well-appointed rooms and suites, a decadent spa with outdoor showers and whirlpools, seven swimming areas including a natural pond "aquarium" with 75 fish species and an eagle ray and plenty of quiet, chilled out spaces for romantic interludes. The cuisine program is award-winning. And Four Seasons arranges excursions to explore the volcanoes (via helicopter rides or on foot), as well as trips to the observatory (room rates start at $845 a night).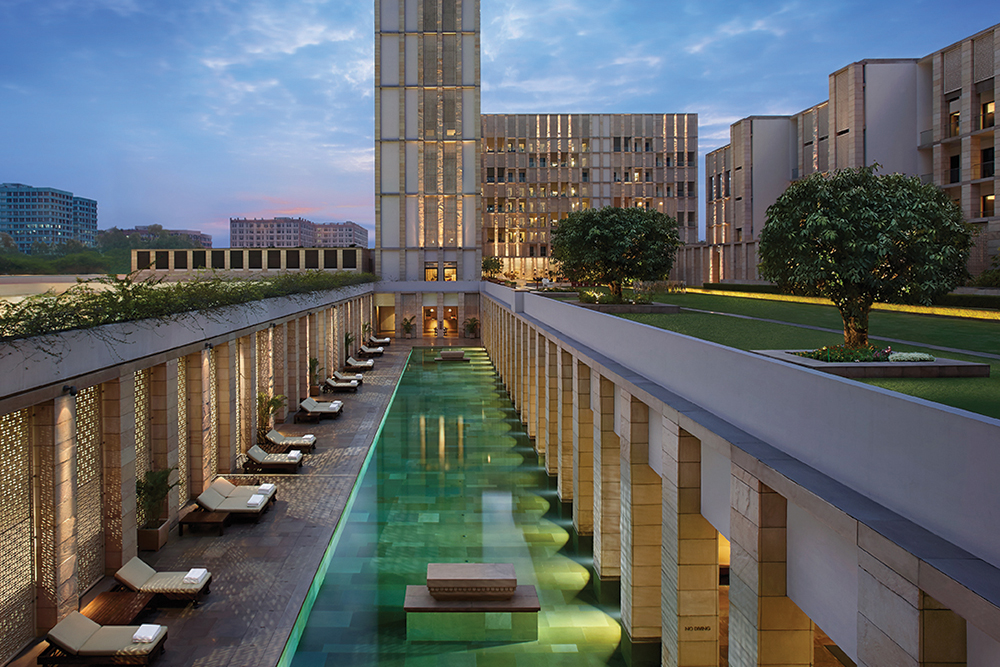 Photo courtesy of The Lodhi 
In India, couples experience vibrant colors, exciting rituals and thousand-year-old traditions. The capital new Delhi, home to thriving markets, ancient sites, picturesque villages, and within driving distance to the mythical Taj Mahal, is a heady mix of old and new. The striking destination is brimming with Ayurvedic spas, gourmet vegetarian cuisine, centuries-old temples and wellness resorts. Spiritually, holistically and energetically, the buzzy city and its surrounding area are a wonder. In fact, just outside of new Delhi is Rishikesh, the birthplace of yoga, where the Beatles famously did deep soul-searching and wrote now-legendary songs. In the foothills of the Himalayas along the sacred Ganges River, Rishikesh is chock-full of yoga centers, ashrams, astrologers, monkeys and plenty of opportunities to realign your chakras. Also within three hours from the city, which dazzles with high-tech skyscrapers, you'll find the Taj Mahal. The ultimate monument of love, the Wonder of the World is a spectacular sight where the light plays across and among its architectural details at all hours.
Where to Stay: Located on a 100- acre Maharaja's Palace estate, the award-winning wellness resort, Ananda, is surrounded by forestry atop a hill that overlooks the town of Rishikesh and the river valley. Couples immerse in wellness journeys that integrate yoga, Ayurveda and Vedanta into daily activities, lectures, demos, organic cuisine, fitness and a whole lot of holistic alignment. There are only 78 rooms, suites and villas, making it extremely private and personalized. Three- to five-night romance packages include such perks as spa suite accommodations and romantic candlelit dinners (three-night packages start at $800 a night and are all-inclusive).

Photo Credit: Ananda Spa
In new Delhi, splurge at the Lodhi, a five-star hotel with 40 generously sized rooms, all equipped with balcony and private plunge pools. Staff can arrange private excursions to the Taj Mahal, one of the most iconic attractions in the world (room rates start at $250 a night).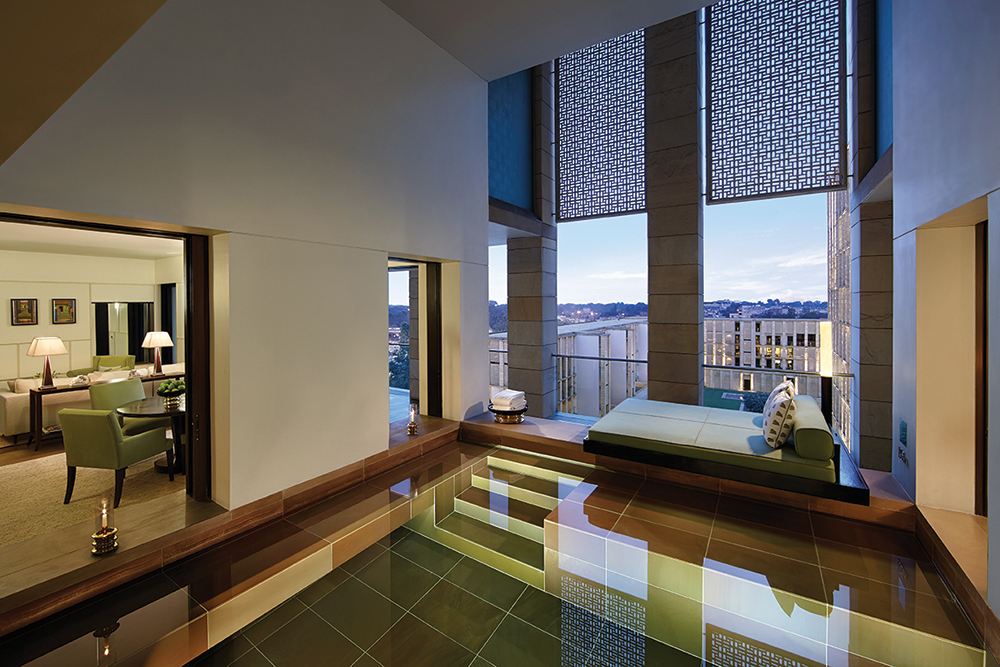 Photo courtesy of The Lodhi 
Europe: Tenerife
Major islands in Europe — like Corfu, Santorini and Crete — are perennial favorites for honeymooners; couples that want all beach with a side of party are forever seduced by the islands in Spain, like Ibiza. on the opposite side of the Iberian peninsula lie the Canary Islands, a group of seven volcanic white- and black-sand ringed isles. The largest, the extraordinary island of Tenerife in the Canary Islands — located on the northwestern coast of Africa in the Atlantic ocean — is most commanding and is home to great hotels and restaurants.
Sure, Tenerife has the perfect mix of honeymoon-friendly activities, but the unique topography of this volcanic island is what makes it so special. The climate and desert-like red terrain is so similar to Mars, you feel as if you're literally on a whole other planet (scientists actually conduct studies here to better understand the red planet). The Teide National Park, a UNESCO World Heritage Site, is home to the tallest peak on Spanish soil (and an image that previously graced former Spanish currency). Dolphins are a staple in the surrounding waters, and outdoor activities abound, like surfing, paragliding, mountain biking and kayaking. While there are plenty of idyllic beaches to get your island fix, Tenerife is also home to a dozen rock pools hewn from lava. The natural formations are visually stunning. Many are part of black sand beaches and located right on the sea. The rock and sea pools are perfect for visitors to take a dip, sunbathe and even detoxify (the clay is said to remove impurities), and they've become Tenerife's most sought-after experience.
Where to Stay: Opened in December 2016, Hard Rock Hotel Tenerife pulled the brakes on the chain's notorious party theme and injected stylish design, notable restaurants and contemporary flair. The 624-room, oceanfront resort offers three pools, access to an artificial saltwater lagoon and a beach club complete with Balinese beds. Guests can choose from six restaurants including Spanish, Asian and a steakhouse. Have a nightcap at one of six bars, including a rooftop lounge that harbors unforgettable vistas of Teide Mountain and neighboring Gran Canaria Island. Don't miss the spa's marquee hydrotherapy offerings that include a steam room, cold plunge pool and hydro bed massagers among other aquatic amenities (room rates start at $325 a night and are all-inclusive).

Photo courtesy of Hard Rock Hotel Tenerife