These hotels are kind of a "big dill" thanks to their gorgeous gardens that feed the soul and stock the kitchen.
By: Jenna Mahoney
-AS SEEN IN BRIDAL GUIDE MAGAZINE-
Owned and operated by the same family for five generations, this exquisite waterview hideaway on Italy's ultra-romantic Amal Coast is a stalwart luxury hotel. High-end touches in the 180-year-old Sorrento property include bespoke art-filled accommodations complete with crisp linen sheets, unbeatable — and award-winning — regional cuisine (remember this is where pizza was invented) and an endless garden that fuels not only the food program, but also some of the spa treatments. The hotel's 215,000-plus square foot groves feature lemons and other delectable citrus including the regional organe, which can be found in the lobby's fresh-squeezed juice, as well as local perfumes (room rates start at about $555 a night).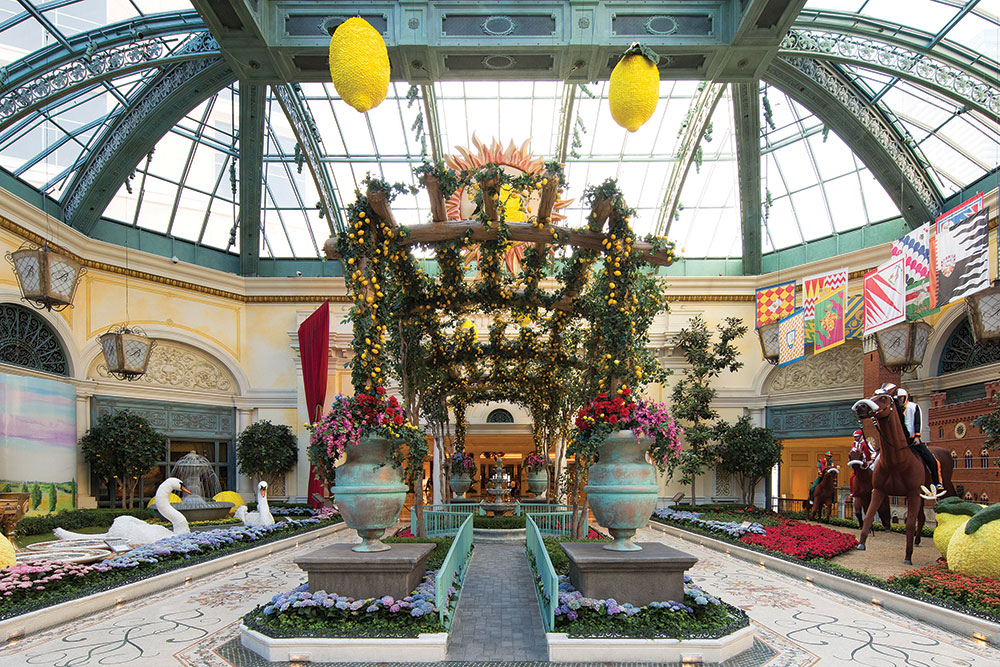 Named for a village on Italy's Lake Como, this Las Vegas Strip mainstay is all about the glitz and glamour for which both destinations are so celebrated. There's the unparalleled art collection, the robust food and beverage offerings, and of course the famed dancing fountains. Another standout are the rotating gardens. The not-oft-touted conservatory is nothing less than spectacular. A marriage of artful efforts by the enormous on-site horticulture team and a visiting artist, the indoor oral creations are an impressive masterpiece of design that change seasonally (room rates start at $159 a night).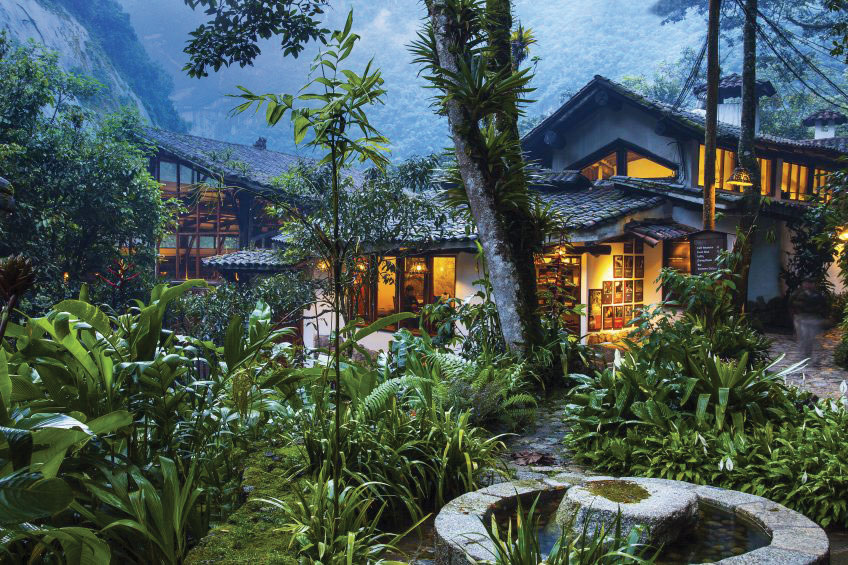 This collection of whitewashed buildings, positioned close to one of the world's most mystical sites — Machu Picchu — is set on a seemingly endless 12 jungle-y acres. Among the flora are more than 370 orchid species. The gorgeous — and fragrant — garden comprises the world's largest collection of native orchid varieties. The space is also home to a whopping 214 bird species. And deep within the dense foliage is the spa, which at its centerpoint boasts a traditional Incan sweat lodge. It's the perfect finale after exploring the mountainous area (room rates start at $250 a night and include breakfast, dinner and train transfers).
Proudly standing in County Mayo on Ireland's western coast, this stately — and sprawling — 13th-century estate is chockablock with all the classic and gilded amenities that one would expect from a bonafide castle. One of the marquee attractions are the formal gardens, which were originally designed by Lady Ardilaun of the Guinness family, owners of the storied property for 100 years. Terraces and walkways lattice meticulously manicured hedges, owers and trees. And the expanse is punctuated by water features, notably a pond. Activities hosted in the gardens include falconry (room rates start at about $785 a night and include breakfast).