Positioned strategically in the indigo Mediterranean waters between Northern Africa and Sicily, the archipelago nation of Malta is the definition of awesome. Here, Old World European culture, Byzantine architecture, and the heritage of many fallen empires exist within the single sophistication of modern society.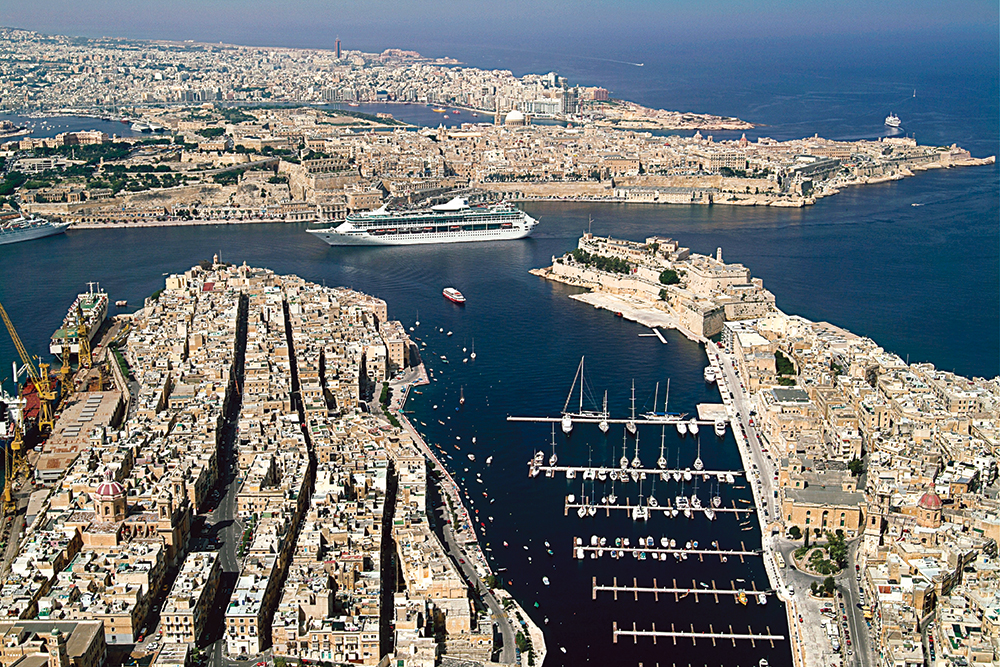 Photo courtesy of Viewingmalta.com
Where to Stay

Photo Credit: Corinthia Palace Hotel & Spa
Located in the center of the old section of the city of Valletta on Malta and positioned directly across from the picturesque San Anton Botanical Gardens is the Corinthia Palace Hotel & Spa. The well-appointed and Instagram-friendly property features four restaurants including Villa Corinthia housed in a separate century-old villa set near the rear of the hotel. Other on-site amenities include two pools and a recently renovated spa and fitness area that offers Pilates, yoga and other classes (room rates start at about $190 a night).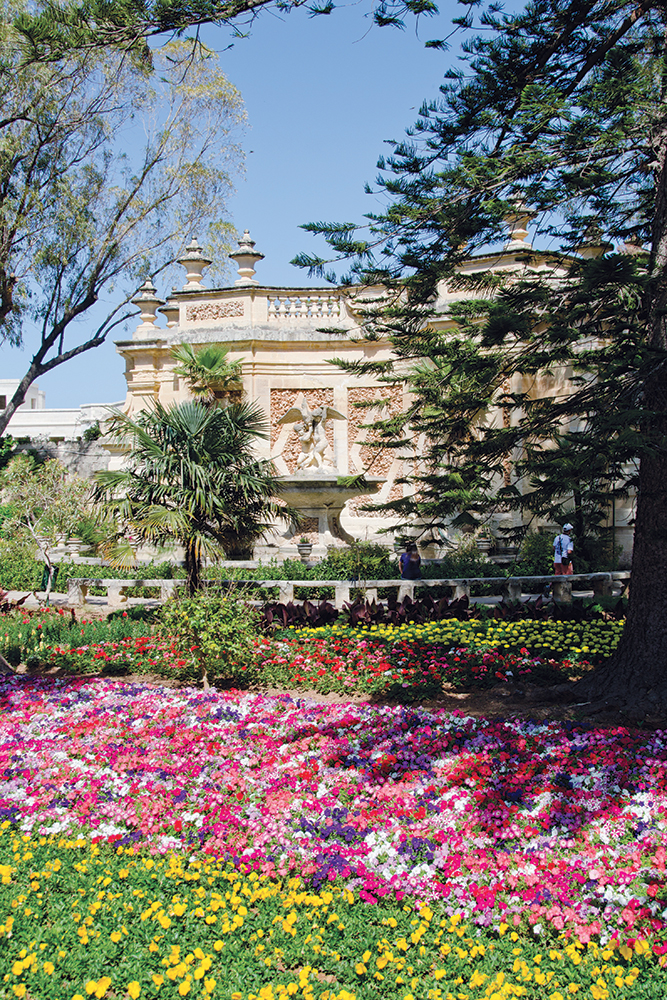 Photo courtesy of Viewingmalta.com

What to See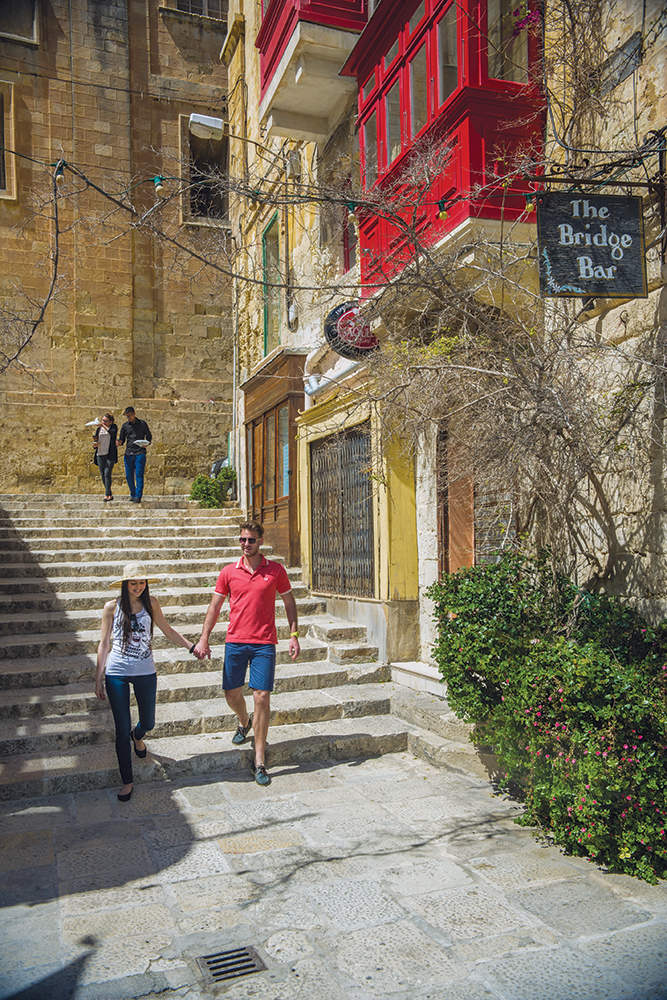 Photo courtesy of Viewingmalta.com
Valletta, the capital of Malta and a UNESCO World Heritage Site, is chockablock with markets, museums, stone churches and war ruins. Valletta's pƒopular Republic Street and the surrounding area are lined with excellent eateries, cafés and high-end boutiques featuring popular local designers, such as Charles & Ron. The duo specializes in contemporary ready-to-wear with an eye for detailed construction.
It's easy to see why the scenic Mediterranean country has appeared on the big screen. Its stunning beauty is cinematically epic. Films such as Troy, Gladiator, Assassin's Creed and the HBO drama, Game of Thrones, have all been shot here. The Port of Valletta's Grand Harbor is surrounded by The Three Cities, a trio of early 13th-century towns that were fortified by walls during one of the many former military occupations of Malta.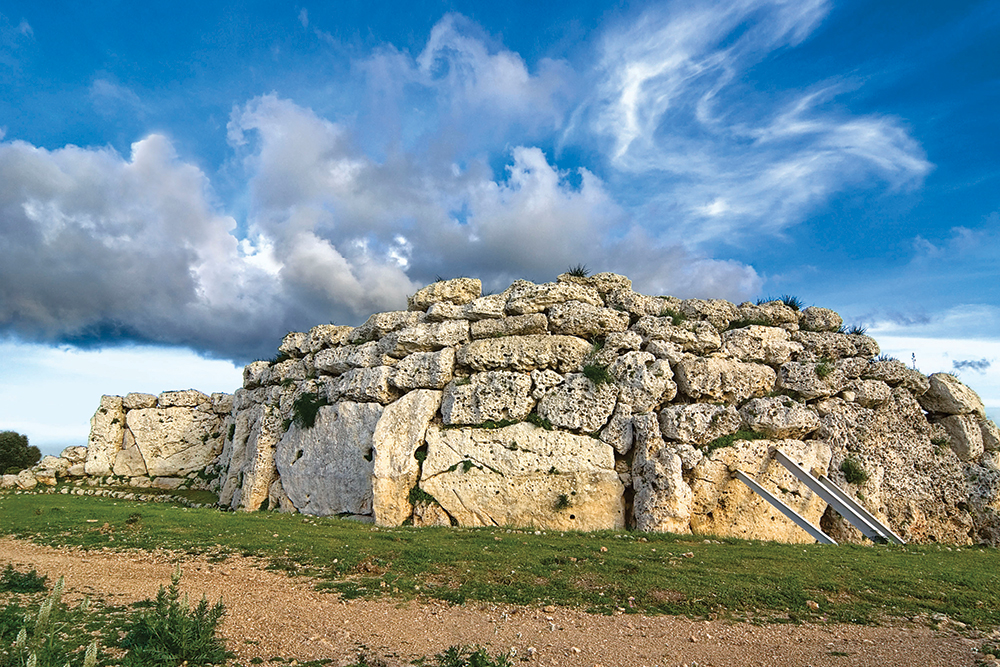 Photo courtesy of Viewingmalta.com
Where to Eat
Foodies will adore the bounty of freshly caught fish, olives and wine and other straight-from-the-farm delights. Gozo, a tiny Maltese isle, is a cheese lover's wonderland. Its Gozitan cheese, called Gbejniet, is traditionally made with sheep's milk, and is considered the country's cuisine calling card. The cheese is served two ways — sun-dried and fresh, which is similar in texture and feel to mozzarella.

Photo courtesy of Viewingmalta.com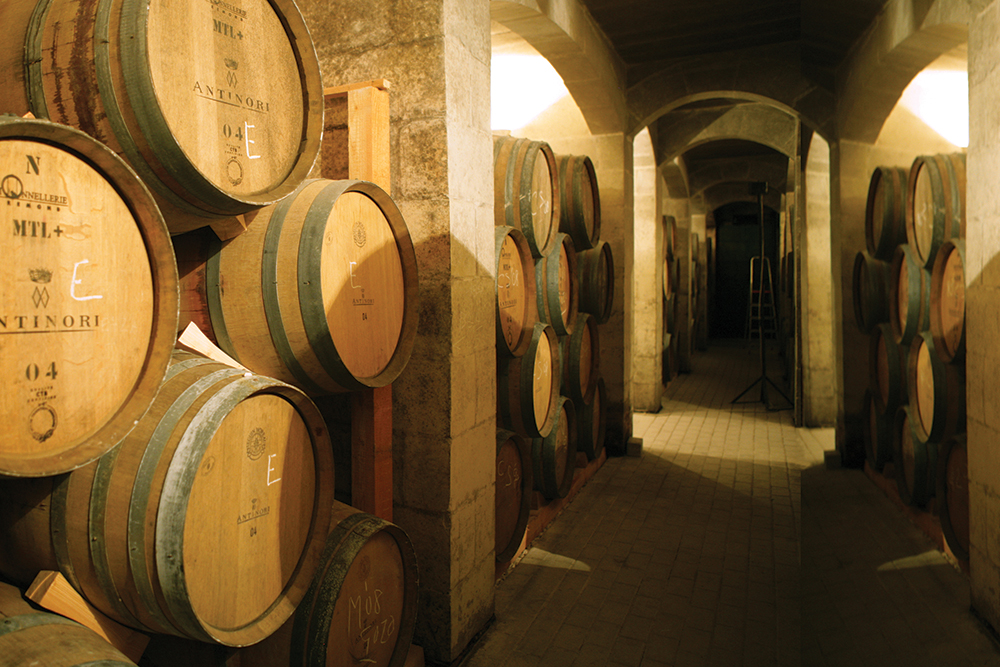 Photo courtesy of Viewingmalta.com
Fun Facts
Malta is one of the smallest nations in the world with the highest population density, and the city of Valletta is the smallest capital within the European Union.
The Ggantija temples located on the Maltese island of Gozo are older than the pyramids of Egypt.
The Maltese culture is multifaceted; the language derives from Arabic- speaking settlers who traveled from Sicily to Malta in the 9th century.