Go off the grid like this couple and find your happily ever after with a honeymoon at this remote island resort, swept away. Bonus: It's got 13 beaches.
By: Jenna Mahoney
-AS SEEN IN BRIDAL GUIDE MAGAZINE-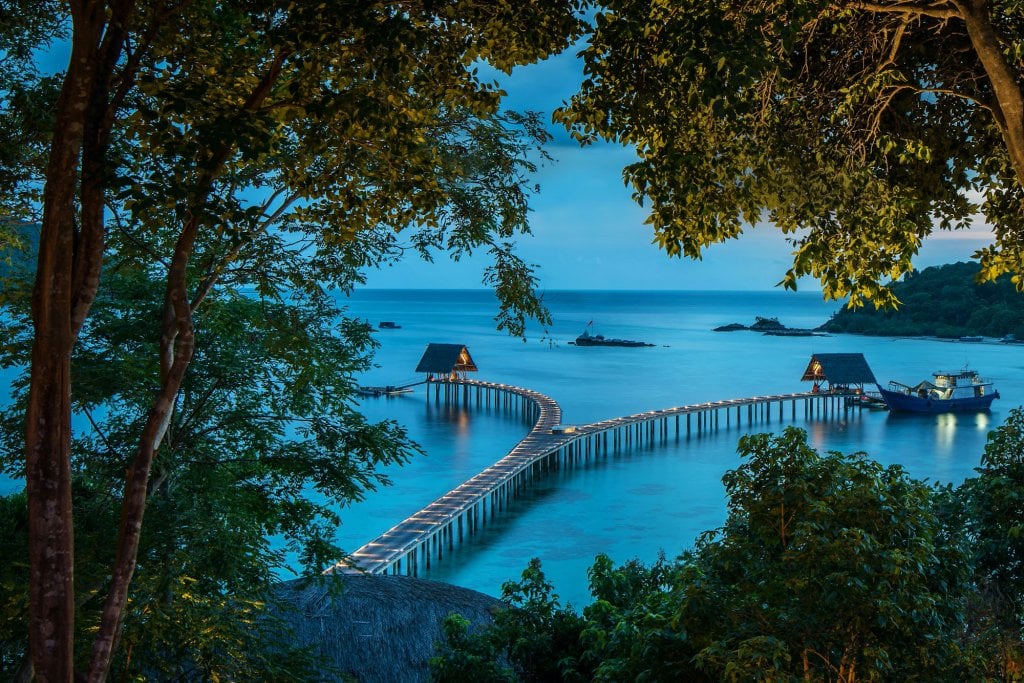 If the globe actually had far-flung corners, one would certainly be a paradise on earth — a place where sugar sands are met by crystalline waters. A visit to such a Shangri-La would be all about lazing about the untouched natural setting and savoring fresh-caught fish. Bawah Reserve, an enchanting enclave stretching over six pristine islands in Indonesia, is such a hideaway. Flaunting 13 exclusive beaches edging dense tropical foliage, this all-inclusive resort is the stuff of honeymoon daydreams. Newlyweds Jillianne Pierce and Saúl Reza Arcelus of Orlando, Florida jetted off to this hideaway to celebrate their union in blissful privacy with unbeatable service and even better natural views.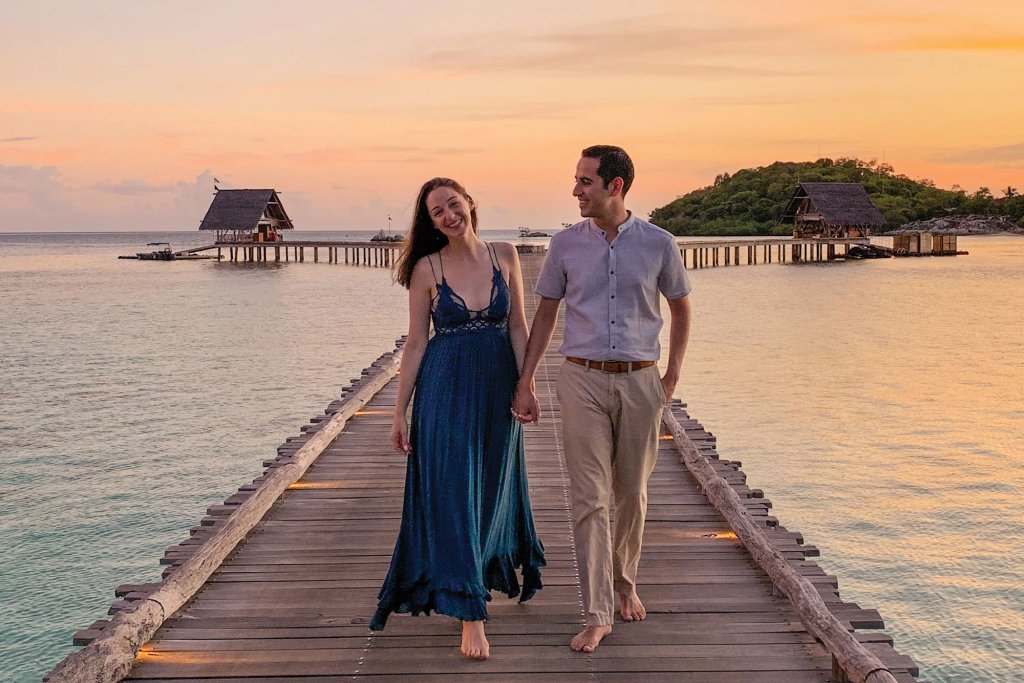 Bridal Guide: How did you discover Bawah Reserve?
Jilliane Pierce: We wanted to travel to a quiet destination — the more remote, the better — and somewhere we'd never been. A friend, who is a travel writer, had visited Bawah and recommended it. The secluded nature of each villa and the fact that we would be two of a limited number of people on the island really sold it for us.
BG: Were there any other draws?
JP: We try to be sustainable in our every day, so the environmental-friendliness of the Bawah Reserve was huge for us. The resort is a leader in eco-friendly practices — there are impressive solar water heating and water desalination systems, a zero-waste program and a permaculture garden to supply the property. One of the items on our wedding registry was a request for donations to the Bawah Anambas Foundation, the reserve's independent charity supporting local community development and marine and forest conservation.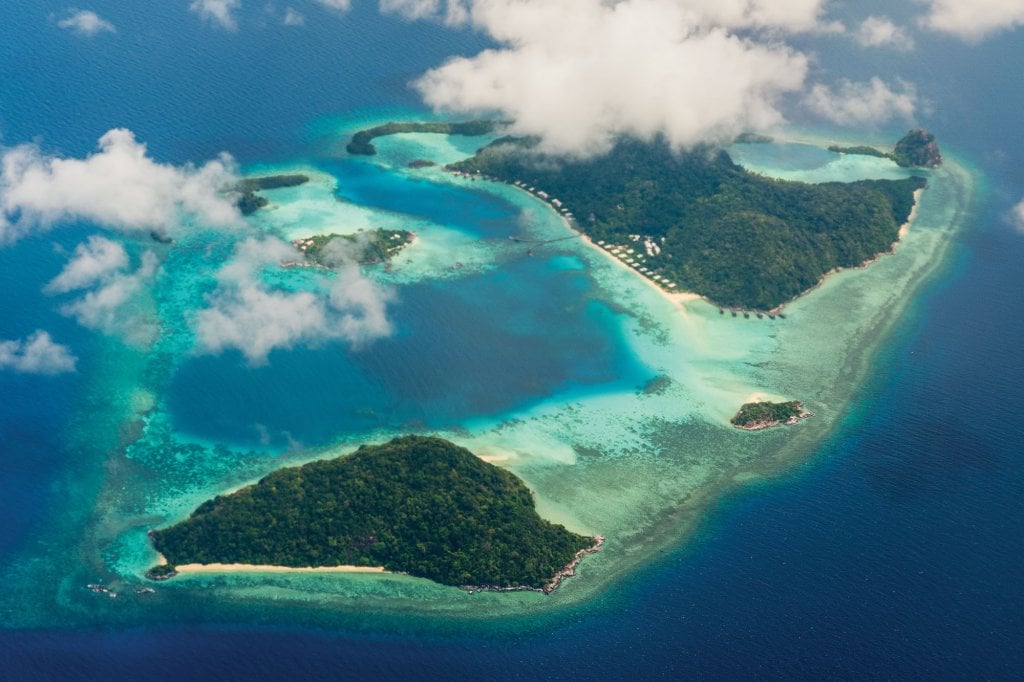 BG: What was it like to stay at an eco-paradise?
JP: We loved the horticulture tour. It was so refreshing to see rather than just hear about the importance of sustainability to the resort. Another highlight was a picnic on a secluded beach and a gorgeous beach cabana. The crew gave us a walkie-talkie to call if we needed anything, and boated off to leave us all alone. And movie night was phenomenal — it was an elaborate barbecue party under the stars, followed by a surfside screening.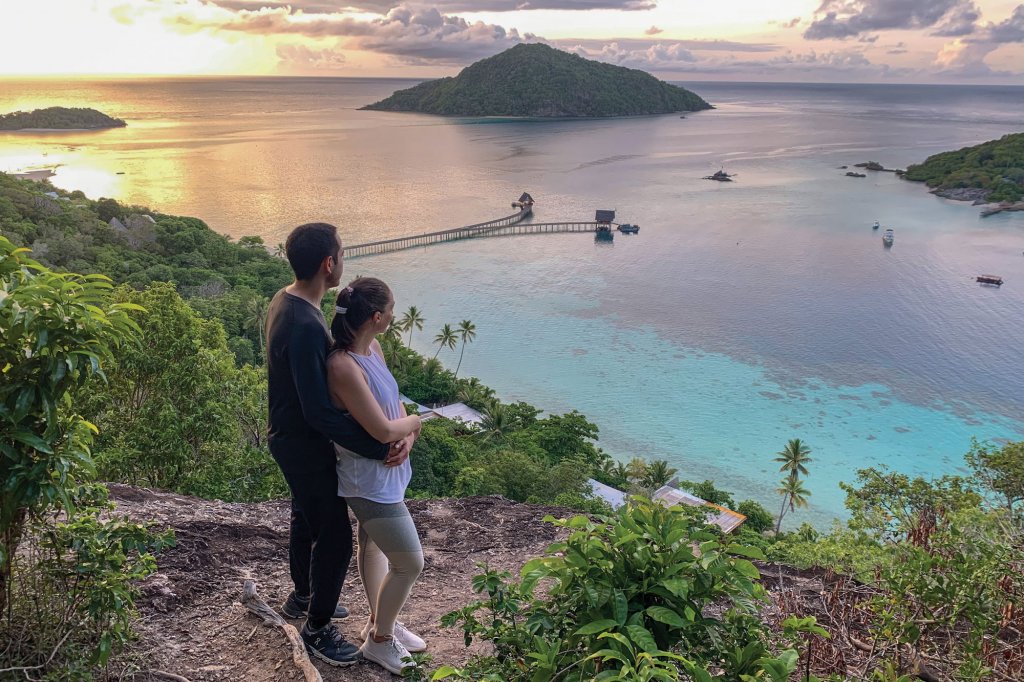 BG: What were other mealtimes like?
JP: The food at Bawah was incredible. We enjoyed fresh-caught snapper daily. Our final night, the Bawah team made a private candlelit dinner on a sandbar. We enjoyed an amazing meal and personal stargazing.
BG: Did you have a favorite daily treat?
JP: The fresh juices were so good that we almost never felt compelled to order cocktails. My go-to was watermelon; Saúl's was mango.
BG: What island activities did you enjoy?
JP: We did some wonderful snorkeling. Saúl was over the moon when we rented a small sailboat to cruise around the lagoon fronting the resort. One evening as the tide was coming in, we walked out as far as we could on the exposed sand next to the Boat House. And we saw bioluminescence in the waves.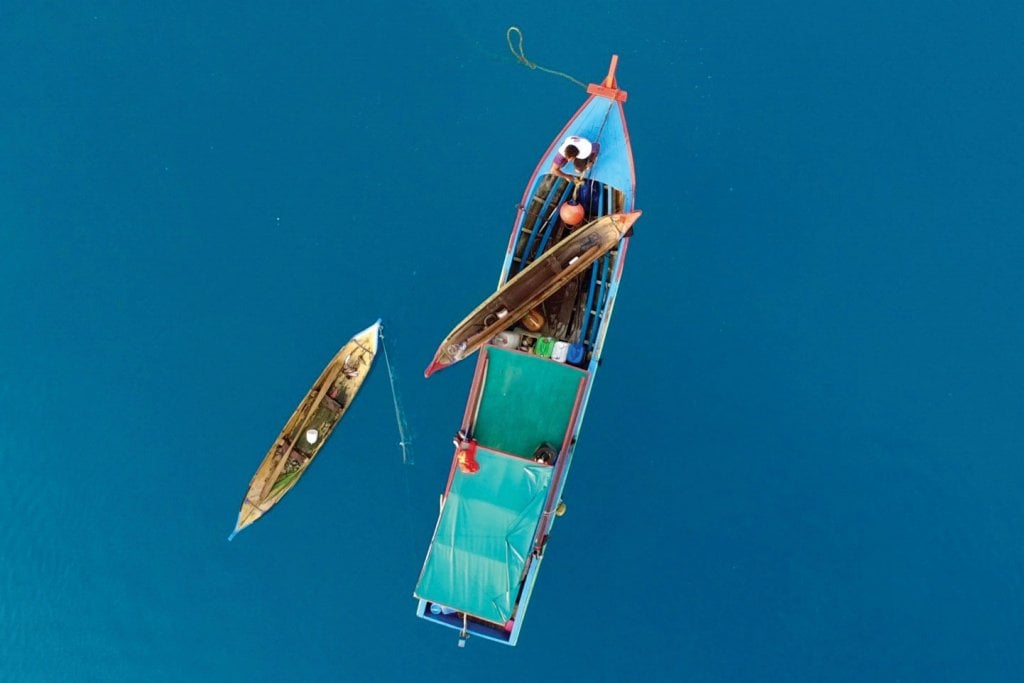 BG: Any travel tips?
JP: We were able to secure better rates in January because it was the wet season. Our visit was far from stormy. We loved getting caught in an occasional passing rain shower or lying in bed in our villa listening to the sound of the rain on the roof.
Bawah Reserve's 36 accommodations consist of overwater bungalows, garden villas, beach tents and suites. Each was expertly crafted by local artisans using sustainable or recycled woods and have sexy outdoor showers. The trio of garden villas features freestanding copper baths.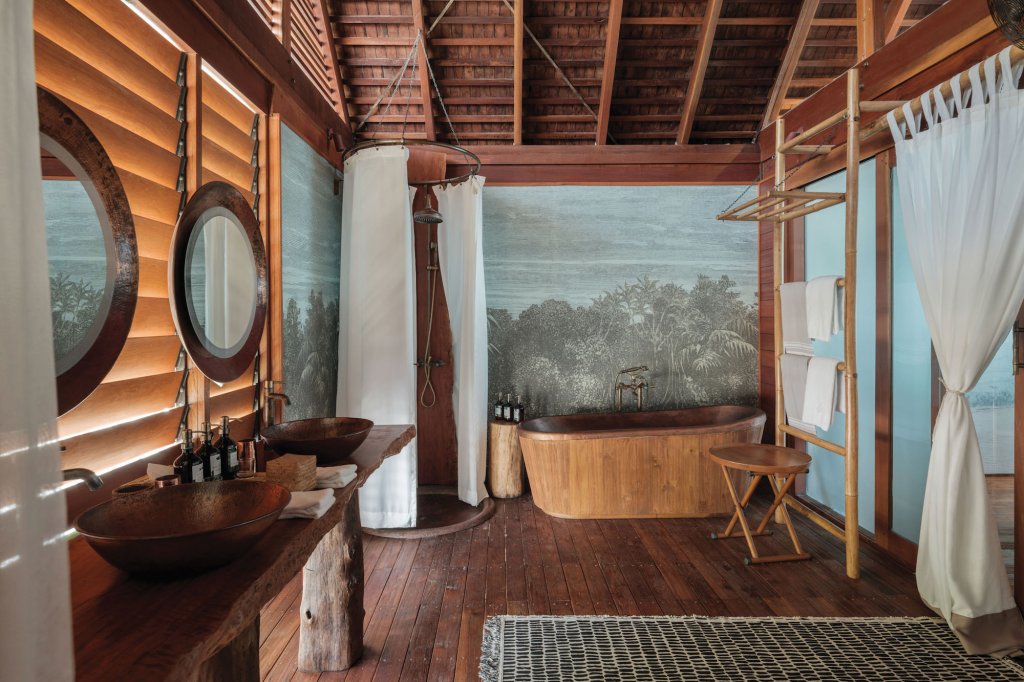 The tents are a glamping experience privately positioned right on the sands (room rates start at $1,980 per couple per night and include all meals, activities, a spa treatment daily and more).